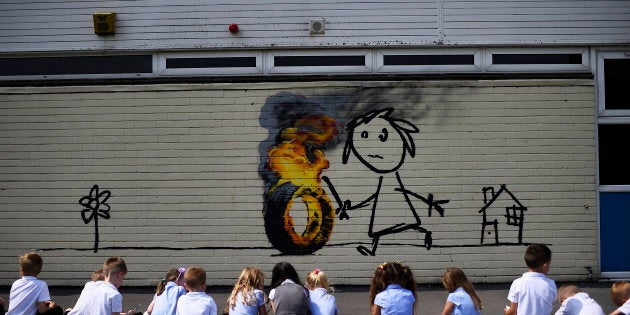 A group of British children returned to school Monday to find an original Banksy mural spray-painted outside after they named a team house after him.
The artwork, featuring a stick figure pushing a burning tire with a stick, appeared outside of Bristol's Bridge Farm School following a half-term break.
It included a handwritten note from the elusive artist, thanking them for recognizing him.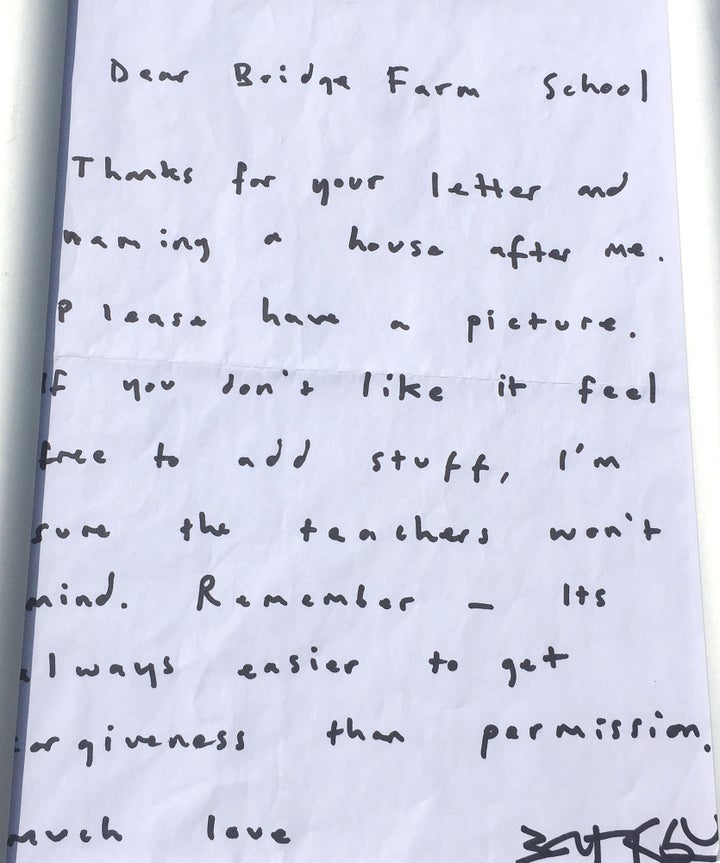 The letter said: "Please have a picture. If you don't like it feel free to add stuff, I'm sure the teachers won't mind. Remember -- it's always easier to get forgiveness than permission. Much love."
Geoff Mason, head teacher at the school, told the Bristol Post the school had named its buildings after prominent local figures, and Banksy is believed to be from the southwest England city.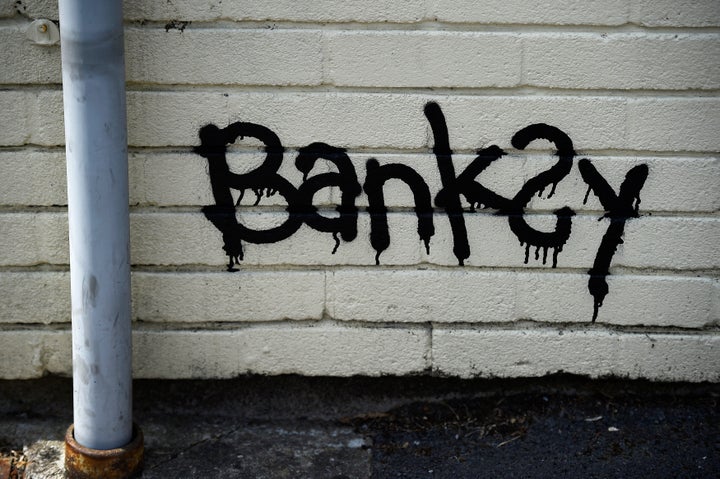 "It was done after we ran a competition to change the house names, and we decided to name them after Bristol legends. We had to include Banksy," Mason said.
A BBC reporter tweeted that a caretaker initially wanted to clean the paint off when he first saw it, thinking that vandals had left it.
Fortunately, they found the letter in time.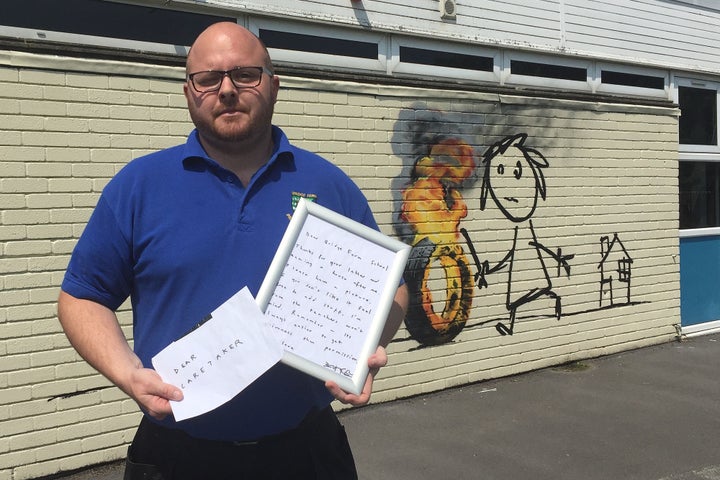 A Banksy spokesperson reportedly confirmed the mural's authenticity to the BBC. Mason, speaking to the news network, said the school will preserve the artwork. They also have "no plans to sell it."
Banksy's work can fetch quite a high price: In 2013, small Banksy canvases that were sold on the streets of New York City were valued at more than $200,000, Forbes reported. In 2007, Sotheby's London auctioned off three of his pieces which also sold in the six figures.