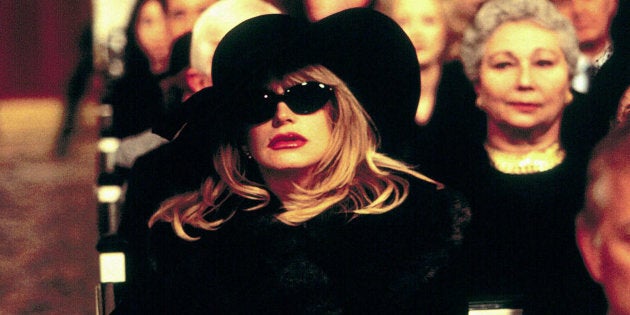 It may seem like a loooong time ago that Goldie Hawn famously rocked a trout pout in 'The First Wives Club', but in terms of cosmetic surgery trends in Australia, it could easily have been in the last decade.
In fact, according to Dr. Jeremy Hunt, one of Australia's leading plastic surgeons and a spokesperson for the Australian Society of Plastic Surgery, it's only very recently Aussies have started to opt for a look of "surgical subtlety" or, in other words, a more natural-looking face.
"What we have realised recently is sometimes less is more and subtle is best," Hunt told The Huffington Post Australia. "The pendulum is swinging away from the trout pout and over pulled look and towards a softer, more natural appearance, which is something I have always endorsed."
In fact, recent estimates from the Cosmetic Physicians College of Australasia (based on the year ending December 2015) indicate Australians are shying away from more intensive procedures generally, instead opting for treatments which didn't involve cutting under the skin or using general anaesthetics.
It certainly appears Aussies are putting their money with their mouths are, with an estimated $1 billion spent on non-invasive cosmetic treatments over a year for the very first time.
Kylie Jenner has come under scrutiny for getting lip fillers and then denying it.
"We are definitely seeing a trend towards a more natural result," Hunt told HuffPost Australia. "We're seeing patients who are more informed as to the various options and more discerning as to what they're after.
"I think previously, sometimes people thought if a little bit is good, then a lot is going to be even better.
"Really it's up to the clinician to decide what is in the patient's best interest, but this doesn't always happen. I have certainly seen some results which may have not been in the patient's best interests.
"Overall, though, patients are starting to appreciate a quality result as opposed to trying to remove every possible wrinkle."
Kristen Wiig spoofed the effect of too much surgery in this clip for 'Zoolander 2'.
While seeking out a natural, attractive look seems obvious, Hunt says it can be easy for patients to get caught up in the process and their own desires, losing sight of the bigger picture.
"I think what happens for some patients, in some instances, is that people who are consumers of plastic surgery procedures can lose sight of the starting line and the finishing line and become lost in the area in-between," Hunt said.
"They can fall into a trap of seeking more and more procedures in an attempt to achieve a goal that is never achievable. We've seen that happen publicly to people like Jocelyn Wildenstein and Heidi Montag.
"When approaching plastic surgery, people need to maintain perspective, and so do the doctors.
"I do believe over the last 10 years, the pendulum may have swung away from a more natural look, and toward an over-generated or over-operated appearance.
"However we're now seeing a return to a more subtle, more natural look as being more desirable."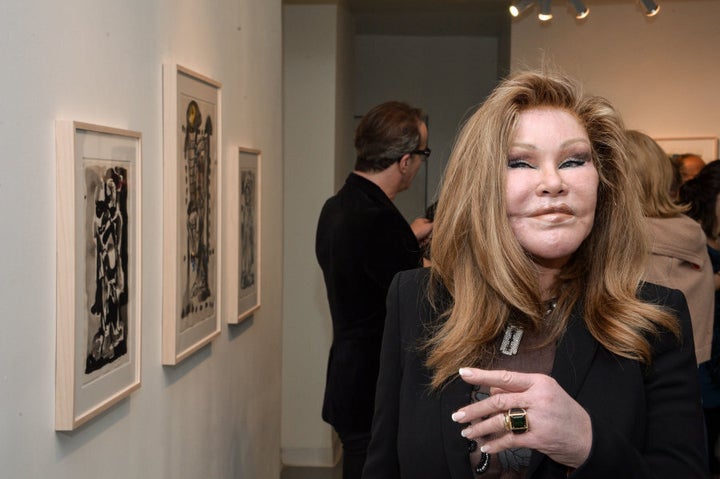 In terms of looking like certain celebrities, Hunt says requests of this nature are in decline.
"I can tell you what people don't want to look like. In the past, Nicole Kidman's expressionless face has been commented on widely," Hunt said.
"We're seeing people really move away from the expressionless face to one that shows natural laugh lines and expression.
"The 'pillow face' look of Madonna and Meg Ryan is another one that people won't accept. The trout pout of the over injected lip is going out of vogue.
"Patients are desiring a more natural appearance, a less dramatic change and more of an optimisation of their own good qualities rather than trying to emulate someone else's."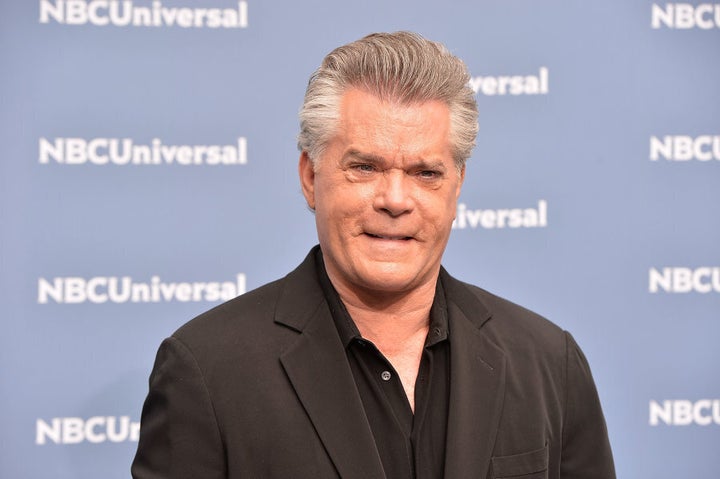 In terms of other cosmetic trends, Hunt said the industry is witnessing more patients interested in undertaking a weight loss "journey" (according to the 2015 plastic surgery statistics released by the American Society of Plastic Surgeons, lower body lifts had increased by a phenomenal 3973 percent from 2000 to 2015) while also seeing an increase in the number of body contouring procedures performed.
Hunt also said "more and more men embracing the concept of rejuvenation" had seen an increase in the number of male procedures, the most popular being "eye lids, liposuction and rhinoplasty", which were all on the increase.
Disturbingly, there was also evidence indicating procedures were attracting (and being performed on) younger and younger patients, especially teenage girls.
"When is it morally correct? That is the question," Hunt said. "No doubt the new guidelines [imposed by the Medical Board, the guidelines introduced 'cooling off periods' for those interested in plastic surgery] were posed to address the situation."
Let's just say the stats don't reflect a huge increase in the number of procedures being performed, but more of a swing in the balance of procedures being performed​.
Referring again to plastic surgery statistics from the ASPS, Hunt cited the top five procedures across the board as breast augmentation, liposuction, nose surgery, eyelid surgery and the tummy tuck, in that order.
Meanwhile, collagen injections were down 98 percent as the procedure has "been surpassed by better products" while, no doubt thanks to the Kardashians, bottom augmentations with fat graphing were up 28 percent.
"Let's just say the stats don't reflect a huge increase in the number of procedures being performed, but more of a swing in the balance of procedures being performed​," Hunt said.
"Going forward, I would anticipate society will continue to embrace quality of life, and it is the embracing of the quality of life has lead to increase of consumption of surgical or non surgical procedures."
And as for that pendulum?
"All good social pendulums will go backward and forward," Hunt said. "We're heading to a more natural look now, but in one day we will once again return to the days of Dolly Parton. It's just how it goes."