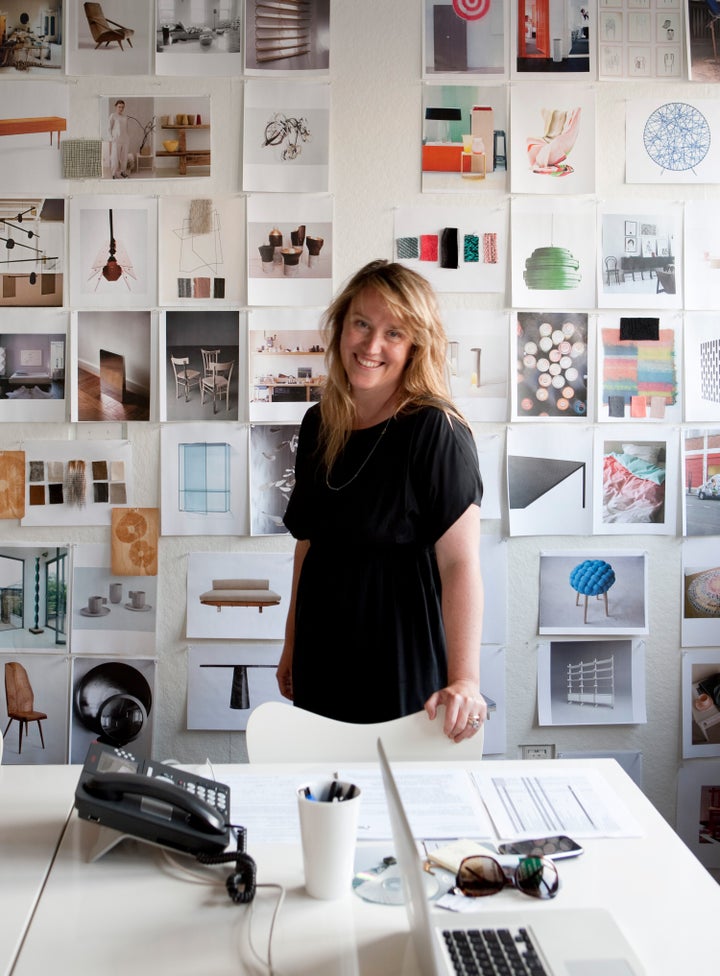 Sydney born and NYC based, Holden was most recently the senior vice president and creative director of West Elm. There she oversaw all facets of the brand's identity and voice (during which the brand doubled in size and expanded internationally).
During her time at West Elm Holden partnered with former U.S. President Bill Clinton on his Clinton Global Initiative, working with indigenous craftspeople across Africa and Asia to develop and maintain ethical and sustainable production of homewares and textiles.
Prior to that Holden was senior vice president and editor-in-chief of Martha Stewart Living and also served as the editor-in-chief of Martha Stewart Weddings, and the creative director of Time Inc.'s Real Simple.
Before all of that, Holden co-founded Donna Hay Magazine here in Australia, winner of the James Beard award. She has worked at Marie Claire (Australia) and Marie Claire Lifestyle (Australia) and as an art director and designer for Vogue Entertaining and Travel and Vogue Living.
That's why Holden's latest venture, Soul Safari, is so exciting.
"Soul Safari is about creating a place for people to come together and understand how powerful they can be in their creativity," Holden told The Huffington Post Australia during her recent visit to Sydney as part of Vivid Festival.
"I think everyone is creative. This is a way for people to unplug that in themselves and meet other people who are living creative lives. It's also a space for those creative people to create collaborative work together. Certainly my experience has been that great big creative ideas come together when people come together to work together. Its really hard to get big ideas off the ground by yourself."
It was Holden's mission to create a space where people can get together around the world in an active, creative environment that has an emphasis on sustainable and ethical work.
"Social media has really opened up the world in terms of friendships and relationships, but Soul Safari is really intended to take those relationships to the next level in terms of people working together. In that collaborative work, the mission is to enable them to do good work for the world. My experience at west elm and my experiences in developing community based and traditional craft based work goes to really wanting to connect people with work that makes a difference in the world. Whether that's supporting local communities, supporting craft communities or keeping traditional craft alive," Holden said.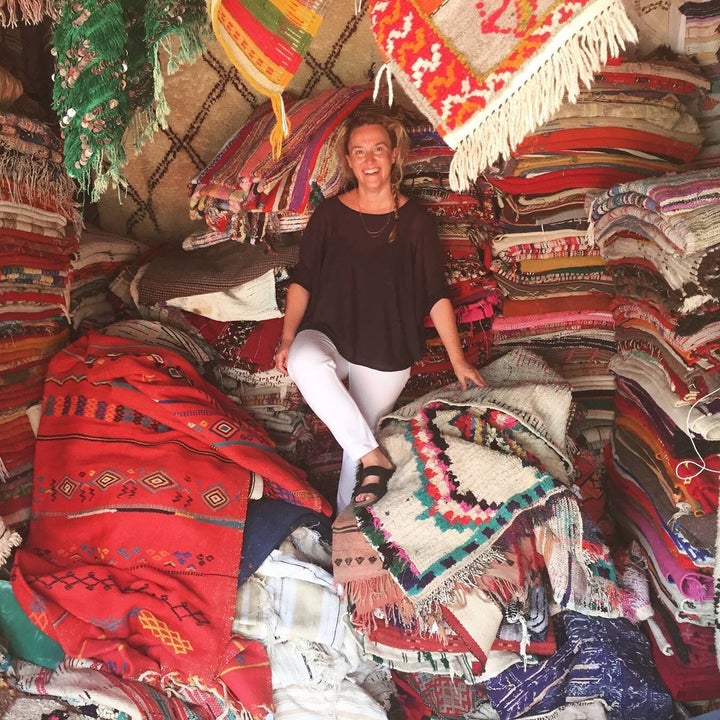 Speaking about the creative process itself, Holden believes that the key to not getting deterred is in those you have around you.
"Any creative is already really hard on themselves and their process. Realising that it is a process, and that everybody is a work in progress, even people that you perceive to be really successful, is so important."
"Every creative person is always working and challenging themselves in ways that make it hard to keep going, which is why you really need to surround yourself with people who believe in your vision and are optimistic. Particularly now when the world feels really volatile and people feel afraid of starting something new, but there is no better time for risk than now. It's about maintaining that creative impulse by believing in yourself, being kind to yourself along the way, surrounding yourself with optimistic people and working with people who are going to push you in a really kind way," Holden said.
If you're willing to step into the risk it's remarkable how many people will surround you to support you and how much strength you will find inside of yourself
When it comes to taking risks, Holden emphasises that it's how you look at the challenge that matters.
"I have taken some risks in my career, but I think it's important to reframe 'risk' as 'your best possible choice'."
"I ask myself "If not me, then who is going to step into that opportunity? And what is the downside?" I think a lot of people get gummed up on the downside, but if you're willing to step into the risk it's remarkable how many people will surround you to support you and how much strength you will find inside of yourself," Holden said.
"Life is a set of choices and once you get comfortable with the fact that you make each choice based on your 'best possible decision' then it's tough to have regrets because you were conscious about the choices that you made. It's important to be future focused. I am very much about what's next and about maintaining some momentum. What's behind you definitely feeds your journey forward but what's in front of you is that thing that's going to pull you to really amazing places."