Video footage supplied by Red Bull
As hundreds of people were being evacuated and rescued amid
on Australia's east coast, a bunch of extreme surfers were paddling out for the ride of their lives.
It's a little-known reef break that forms off the bay and slams into the headland.
As 16 surfers were towed onto the waves, crowds braved the squally weather to watch the extreme event from the cliff above.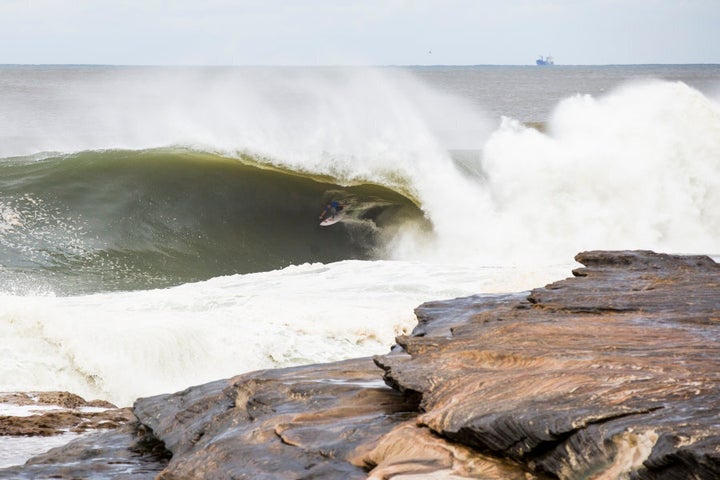 After competition leader Justen Allport wiped out and was taken to hospital, the event was postponed.
It resumed on Tuesday with waves at 8-10ft, slightly smaller than the king tides of Monday.
Maroubra surfer Blake Thornton said it was an intimidating wave.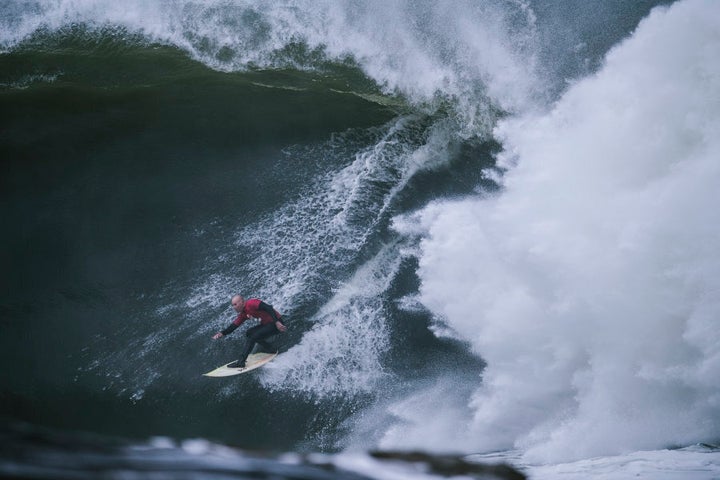 "I think everyone in the event would agree this is the biggest the cape has ever been surfed," Thornton said.
"I was really nervous before the event started, then once I got out on the back on the jet ski I was pumped up and ready to go.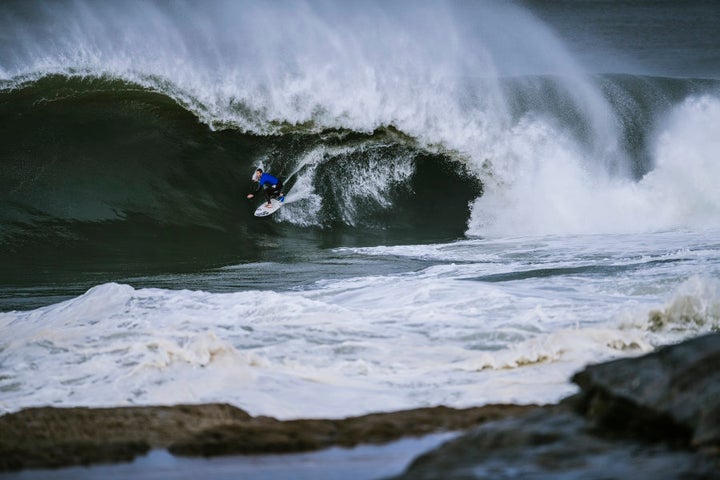 "I didn't want to wait too long before I got my first wave because I knew the nerves would build again, and thankfully managed to get a good one early.
"Even though I got absolutely smashed at the end of the battle it's going to be a surf I remember for a long time, with one great wave and one of the worst wipeouts I've ever had."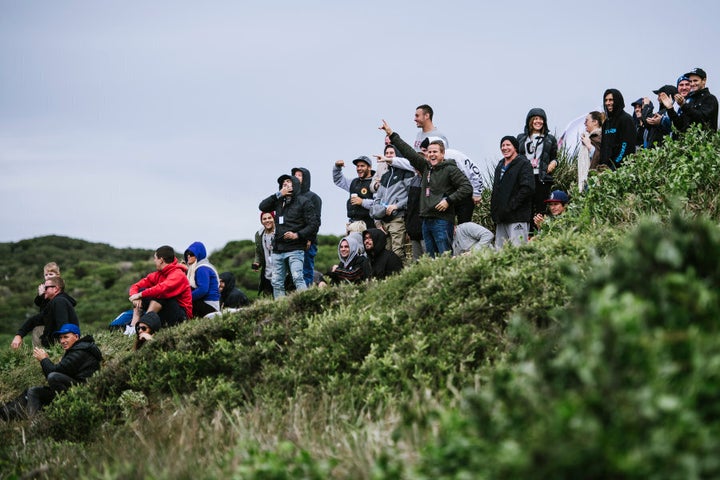 "Yesterday was one of the most incredible days of surfing I've ever seen," said Red Bull Cape Fear Contest Director Mark Mathews.
"The surf is a little bit more manageable today, so we're going to resume the contest with paddle and tow-in to decide the remaining two finalists. We'll have one very deserving overall Red Bull Cape Fear champion in a few hours."