Like ice-cream to Summer, wine is without question, Winter's crowning jewel.
Indeed, just as a date with the beach and some gelato equates to a day well spent, a bottle of vino and a toasty warm fire delivers the same kind of satisfied delight.
What's more is when it comes to Australia's cellar doors, not only is the wine rich in taste and diversity, but the experience that comes with it (top notch food, crisp air and gorgeous views) promises a leisure-filled weekend to remember.
From Margaret River and Barossa Valley to Mornington Peninsula and the Hunter Region, if there's one thing Australia does well, it's our wine offering.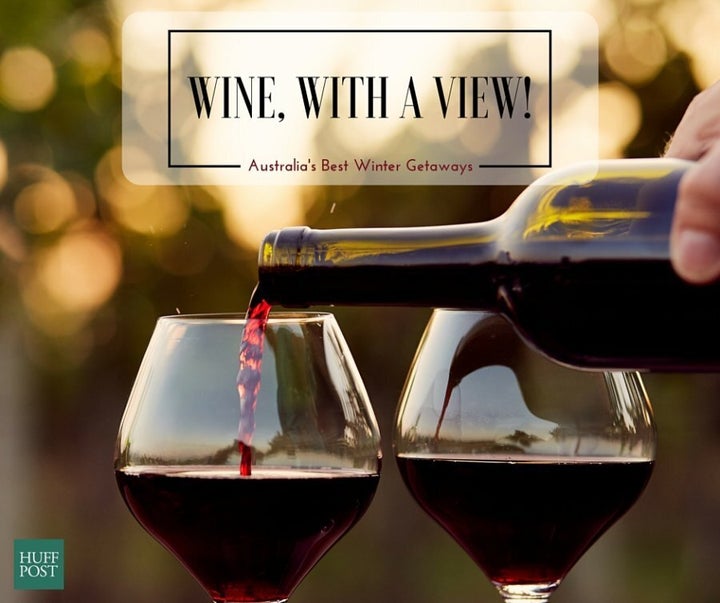 Hunter Valley, NSW
The Hunter Valley is Australia's oldest wine growing region and is conveniently located just 150 kilometres north of Sydney (making a day trip doable if you're short on time). With more than 150 wineries, there's something for everyone: rustic cellar doors, gourmet food, day spas and a championship golf course.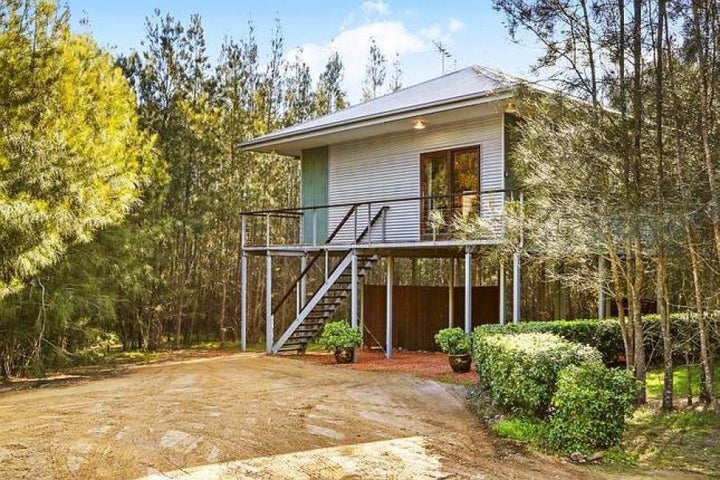 Offering boutique accommodation, the "secluded treetop" cottage at Billabong Moon Romantic Getaways is the perfect weekend retreat for couples. Positioned at eye-level with the treetops and not to mention the private bath tub nestled within the forest, city life has never felt so far away.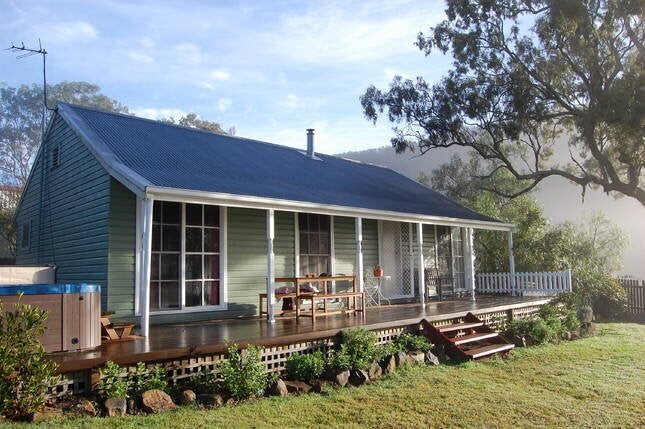 With spectacular valley views, enjoy an outdoor spa or cosy up to the woodfire in this secluded luxury cottage. Located in Rosebrook, it is just 20 minutes drive from Lovedale, which is home to the Lovedale Long Lunch -- an annual festival celebrating great wine, good food and friends.
Mornington Peninsula, VIC
Located 90 minutes drive from Melbourne's CBD, the Mornington Peninsula is home to more than 50 wineries that stretch along the picturesque south eastern coast. With many cellar doors now extending their offering to home brews of apple cider and local craft beer, this charming coastal hinterland is practically made for gleeful exploring, meandering and soaking up the local arts scene, beaches and of course, wine!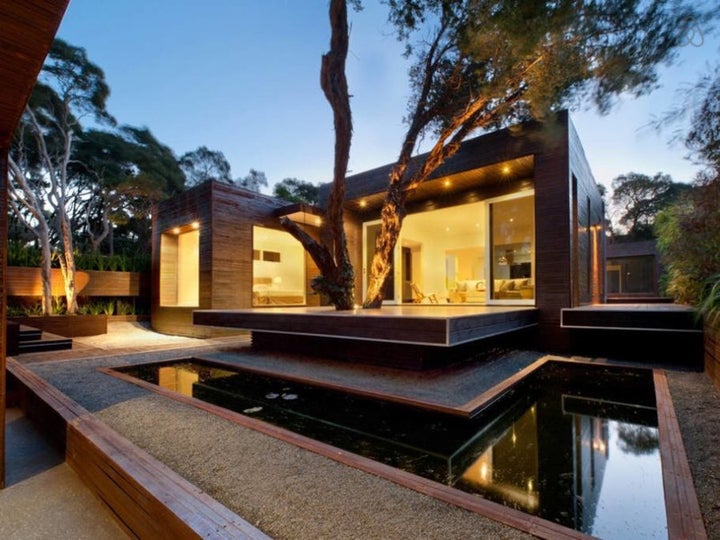 Located in Blairgowrie, this airbnb is suitable for a group getaway and comfortably accommodates up to 13 people. With a huge custom built dining table that's been reconstructed from recycled baltic pine floorboards, it is here you can enjoy the cases of wine you've likely purchased from the day's wine tasting. Looking for some R&R away from the booze? Don't miss the Peninsula Hot Springs.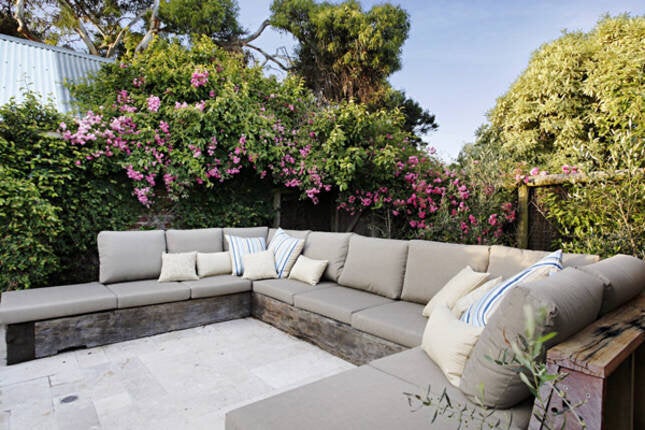 Planning a weekend getaway with extended family? This retreat comfortably fits two families and comes equipped with a huge outdoor entertaining area including a pool, barbecue and sofa big enough for everyone to pile on to. Located just minutes away from Mornington's Main Street, enjoy a mecca of cafes, boutiques and pubs with the backdrop of a beautiful coastline.
Barossa Valley, SA
Located 60 kilometres north east of Adelaide, the Barossa Region is known for its full-bodied wines, local produce and of course, Australian icon Maggie Beer who is the valley's biggest cheerleader. A local brewery, Farmer's Market every Saturday and more than 80 cellar doors, it's likely you'll need more than a weekend to explore this glorious pocket of the world.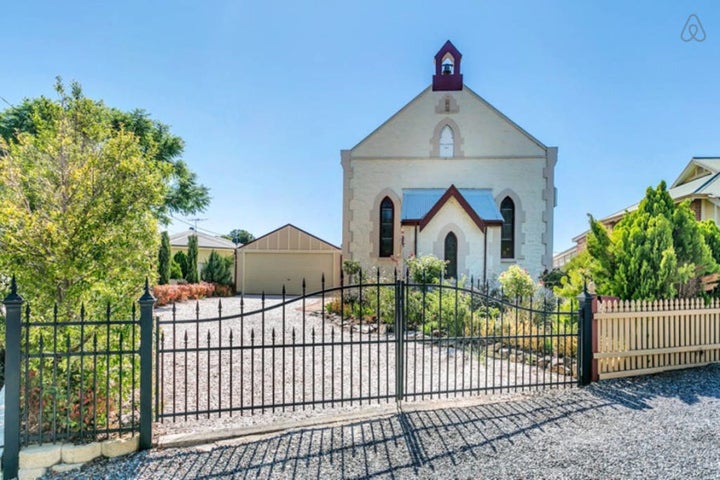 Why stay in a regular bed and breakfast, WHEN YOU CAN STAY IN A CONVERTED CHURCH? The picture says it all: quaint, glorious and unforgettable. Only an hour's drive from Adelaide, on its doorstep you'll find both the Barossa Valley and Clare Valley, two of South Australia's most famous wine regions. With two bathrooms and three bedrooms, it's an ideal option for a group of five.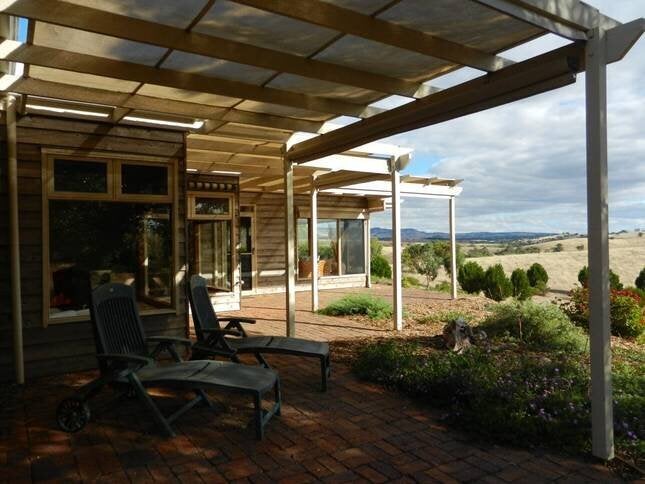 If waking up to rolling hills and fresh country air is your kind of getaway, look no further than this open plan home. Just 45 minutes from Adelaide, the local wineries are within 10 minutes' drive and the property is home to a family of kangaroos that have made the surrounding forest and creeks their watering hole.
Margaret River, WA
Speak to any Western Australia local and they'll tell you a visit to Margaret River is absolutely crucial, should you wish to experience next-level beauty paired with delicious wine. Think: over 95 cellar doors and vibrant farmland set among a crystal blue coast. Just three hours drive south from Perth, the region has been coined as a trailblazer in the craft beer scene, offering both additive free brews as well chocolate and chilli beer varieties. You won't even need dessert.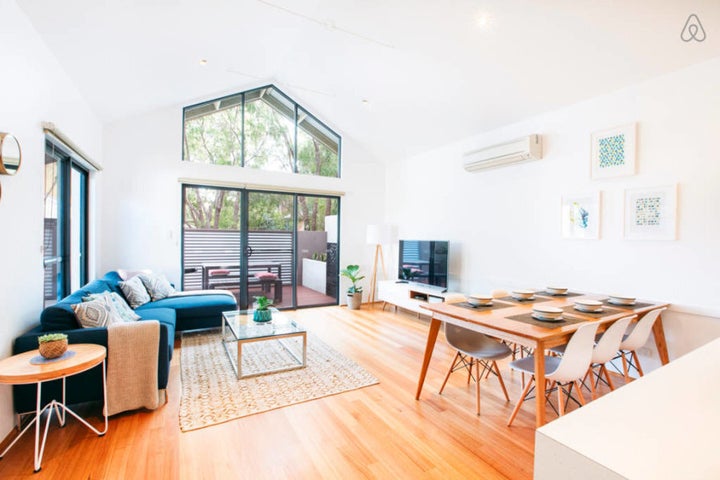 A hop, skip and jump away from Margaret River's Main Street, this villa sleeps six and is perfect for outdoor entertaining with its own private courtyard. If you fancy a night in, there's also a herb garden, peach tree and lemon tree for you to help yourself to.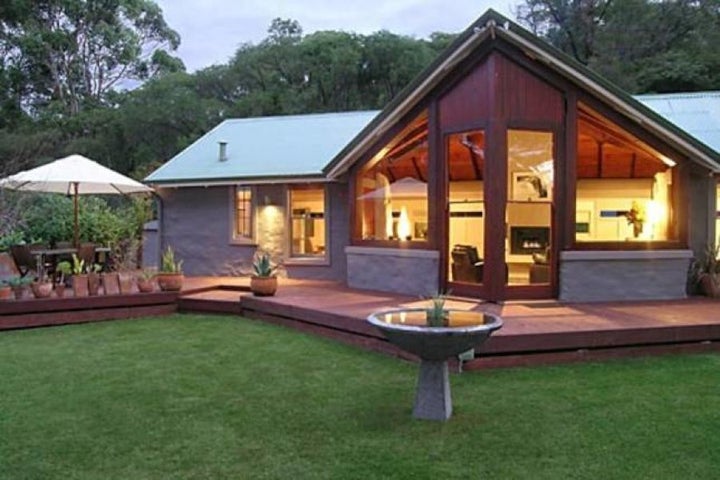 Set on 17 acres, this rural north facing property houses a renovated 1910 railway carriage where two of the bedrooms are actually located (truly!) -- like the Hogwarts Express -- but in Australia. It's just 10 minutes drive from the Margaret River town and walking distance to Redgate Winery.