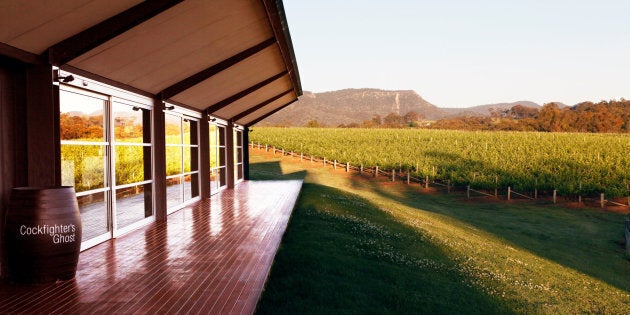 The onset of winter is novel. New scarves and coats, heartier food and open fires are all welcome until, well, the novelty wears off and, unless you're off on a fabulous European or American holiday, you're ready for spring to come already.
That's why planning fun things to do in the cooler months is important. After all, if you can't beat the cold you may as well enjoy it. And Australia's oldest wine and food region does a pretty good job of that all June with the Hunter Valley Food And Wine Festival.
Fancy learning to cook some of the region's signature dishes? Or, maybe you just want to eat the stuff without all the hard work. Either way, there's much to indulge in. Here are our top picks (and keep in mind, you need to book your spot!):
On Saturday 11 June Brokenwood Wines and The Cellar Restaurant are teaming up for a bonfire supper extravaganza. Picture wine tasting amongst the vines in Brokenwood's Graveyard Vineyard, with Chef Andy Wright using the burning canes to cook his grazing style menu, (adding flavours of charry smoke). Matching wines and live music with fireside seating -- need anyhting more? $75 each.
Every Sunday in June, learn how to cook a Spanish paella and churros at the Verandah Restaurant guided by the chef and owner himself, Matt Dillow, then sit down to enjoy your efforts over some hard earned sangria. Close your eyes and you'll think you're in Spain. Almost. The cost is $90 per person.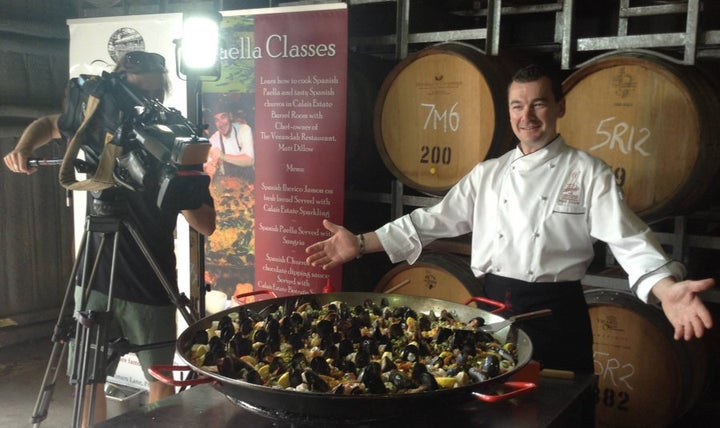 Set aside Saturday 11 June for a four course dinner matched to rare, aged magnums from Cockfighter's Ghost Wines cellar, hosted by the winemaker himself. The dinner menu will highlight some winter warming slow cooked dishes. Wear your stretchy pants. Cost is $145 each.
On Saturday 4, 11, 18 and 25 June you can learn how to cook a confit trout, crispy skin salmon and chocolate fudge cake at Twine Restaurant. Class includes your lunch afterwards and, of course, wine. $95 per person.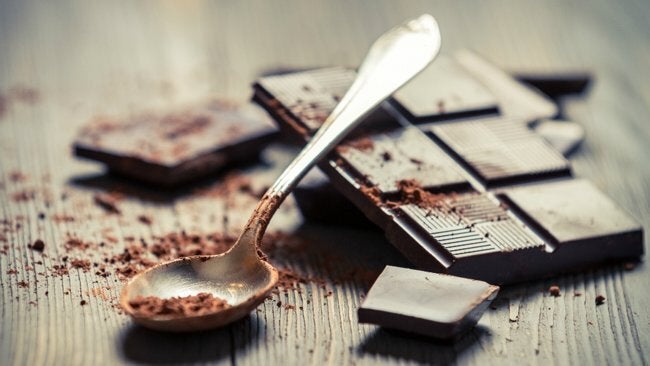 Don't have breakfast on Saturday the 18th of June. For $125 you can have a seven course degustation matched with RidgeView wines. Embark on a gastronomic journey up the valley -- from the ocean to the paddock, as the name suggests. Hungry yet?