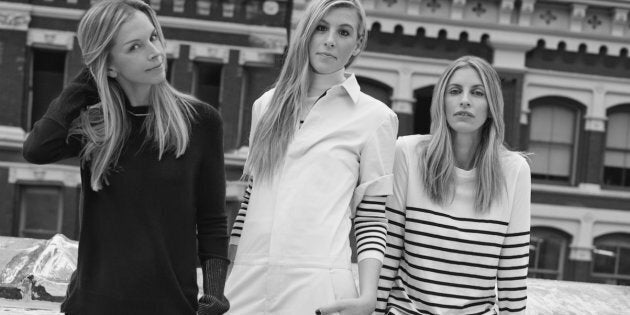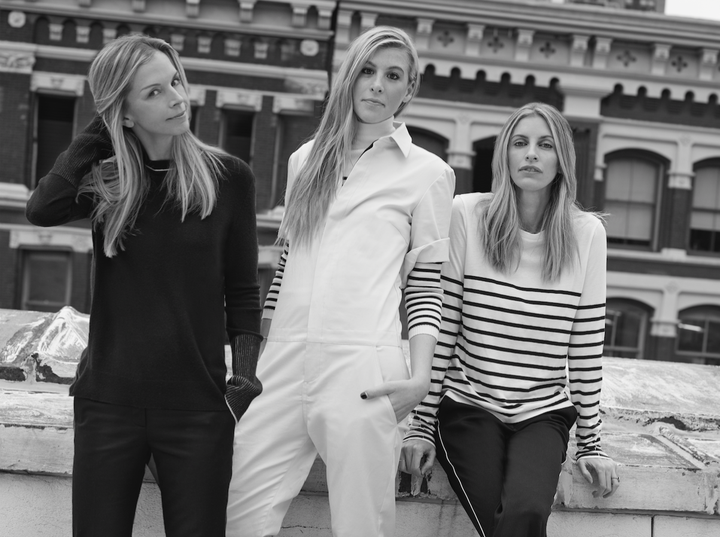 Most women have stripes somewhere in their closet. They work on all ages and body types and they never, ever go out of style.
So it makes sense that Meredith Melling, Valerie Boster and Molly Howard, co-creators of La Ligne, are capitalizing on the most classic print in fashion. The three fashion-industry veterans -- Melling and Boster were formerly at Vogue and Howard at Rag & Bone -- started the direct-to-consumer label in April, aiming to create wardrobe staples all using lines, in some form.
And the result? A tightly curated collection of wearable, beautifully designed pieces that are sure to be front-and-center of many women's closets this season.
We chatted with the three founders to find out why they started La Ligne and what they say to women who are scared of horizontal stripes.
Here's what we learned:
What was the most important lesson you learned throughout your careers in fashion that you really took to heart before starting La Ligne?
Valerie Boster: Always look forward.
Molly Howard: Don't sweat the small stuff.
Meredith Melling: Focus, focus, focus.
Why was the direct-to-consumer model important for you and La Ligne?
MH: Selling direct-to-consumers allows the brand to completely own the entire customer experience: product, service, and most importantly our relationship with shoppers. Through this model, we're also able to adapt quickly and not necessarily adhere to a strict fashion calendar. We can introduce products when consumers are desiring them most.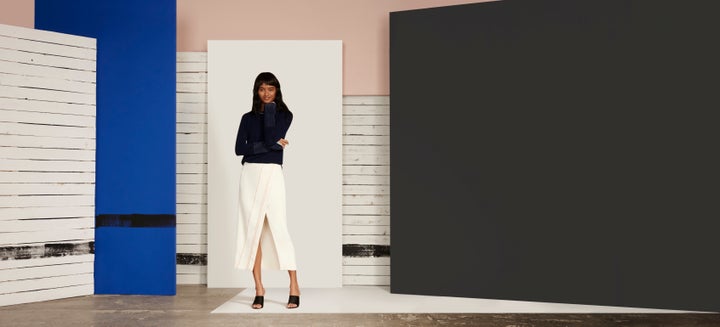 Direct-to-consumer seems to be getting more and more popular, do you think it's the way forward for retail?
MH: The fashion industry is facing major changes right now, especially in retail, and more customers are buying directly from brands online than ever before. There are difficulties that come with being a traditional fashion brand that are different than the difficulties of being a direct-to-consumer company. While I was at Rag & Bone, the physical retail stores were where the fashion was pushed. You'd see things in stores that you wouldn't find elsewhere, and that was a big part of the business that you lose online.
We've heard that fundraising is one of the most challenging parts of starting a company and we understand that two of you were pregnant during that time. Can you tell us what that was like?
MM: Investor meetings can be intimidating for any new startup, but it proved a great way to show that stripes really do work for all body types -- and why wouldn't you invest at that point!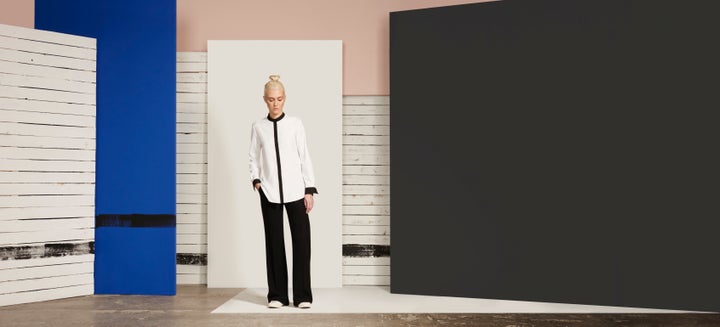 What do you say to women who think horizontal stripes are unflattering?
VB: I think it is less about the stripe and more about the silhouette. Something cut close to the body, whether an all-over stripe or a stripe detail like our Classique Knit or Contour Skirt respectively, have been a hit with a range of body types.
If someone is scared of wearing stripes, what's a good starter piece?
VB: We see stripes as a neutral so we want customers to treat our pieces like they would a white T-shirt. Our Signature Stripe Tee is the perfect way to subtly integrate stripes into your wardrobe.