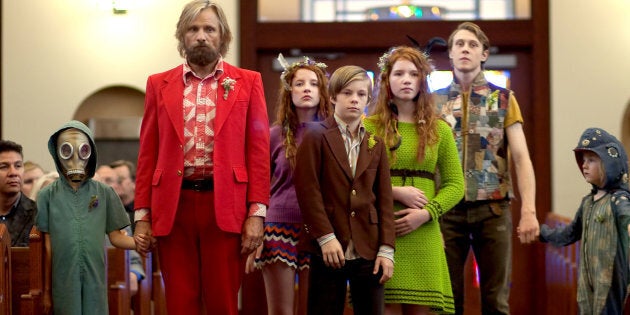 With 254 films to catch over the 12 days of the Sydney Film Festival, even the most devoted movie buff could be forgiven for not knowing where to start.
Kicking off on Wednesday 8 June, this year's Festival boasts a cracker of a program featuring films from over 60 countries; including 25 world premieres, 139 Australian premieres and three international premieres.
Of these, only 12 will screen in competition for the prestigious Sydney Film Prize (and a not-so-shabby $63,000), but there is plenty happening away from the main stage that's bound to delight and excite film lovers of all taste (there's even a much-hyped comedy starring Daniel Radcliffe as a talking, farting corpse, if that's your jam, but more on that later.)
In fact, if there is one thing this SFF looks like it can promise, it's a little something for everyone.
Here are some of The Huffington Post Australia's top picks for 2016.
Down Under
A comedy about the Cronulla riots? You bet.
From director Abe Forsythe, 'Down Under' is set in the aftermath of the infamous 2005 riots, following "two groups of hotheads from both sides of the fight who are destined to collide".
Mr. Pig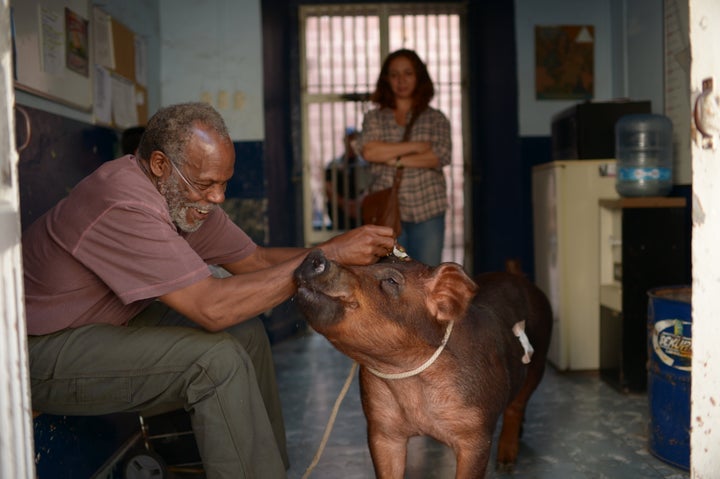 Maya Rudolph fans can prepare to see her in a different light as she stars opposite Danny Glover in this bilingual road movie about "a father, his daughter and a hog named Howard".
From director Diego Luna, this tender story follows pig farmer Eubanks (Glover) who embarks on a road trip from California to Mexico in an order to sell his prize hog.
A love for the bottle coupled with rapidly deteriorating health sees his concerned daughter Eunice (Rudolph) come along for the ride -- his last -- and the pair attempt to patch up their relationship.
An Australian premiere, you can buy tickets here.
Goldstone
Chosen to open the entire festival, outback noir 'Goldstone' comes from acclaimed indigenous filmmaker Ivan Sen and stars a host of Australian talent including Aaron Pedersen, Jacki Weaver, David Wenham, David Gulipilil and Alex Russell.
The film sees Pedersen reprise his role as Indigenous detective Jay Swan (first introduced to audiences in 2013's 'Mystery Road') who, hot on the trail of a missing person, stumbles into trouble while passing through the small mining town of Goldstone.
Making its world premiere at the festival, you can nab yourself a ticket to the thriller here.
Captain Fantastic
Fresh out from Sundance and Cannes, 'Captain Fantastic' stars Viggo Mortensen as Ben Cash, a father who has chosen to raise his six children 'off the grid' in a remote stretch of Washington forest.
However, when tragedy strikes, Cash and kids must head into the city and join society in general, with "surprising, amusing and moving results".
Catch 'Captain Fantastic' in its Australian premiere by booking tickets here.
The BFG
Chances are you've already heard of Steven Spielberg's eagerly anticipated adaptation of the beloved Roald Dahl book (and if you haven't, where have you been?) but what you may not have known is it's making its Australian premiere at the SFF.
Sure to be a hit with the kids, 'The BFG' stars Mark Rylance as a Big Friendly Giant who befriends 10-year-old orphan Sophie (Ruby Barnhill) and takes her on a magical adventure to his home place, Giant Country.
Not one to miss, book your tickets here.
Mustang
Nominated for best foreign-language Oscar this year and winner of a Cannes Directors' Fortnight prize and four Césars, 'Mustang' is not a film to be overlooked.
The Turkish drama from Deniz Gamze Ergüven follows the fate of five sisters who are all lined up to be married after they are caught innocently splashing around at the beach with their male classmates. A scandal ensues, their family overreacts and the girls are forced to become prisoners in their own home as they dutifully prepare for marriage.
Destination Arnold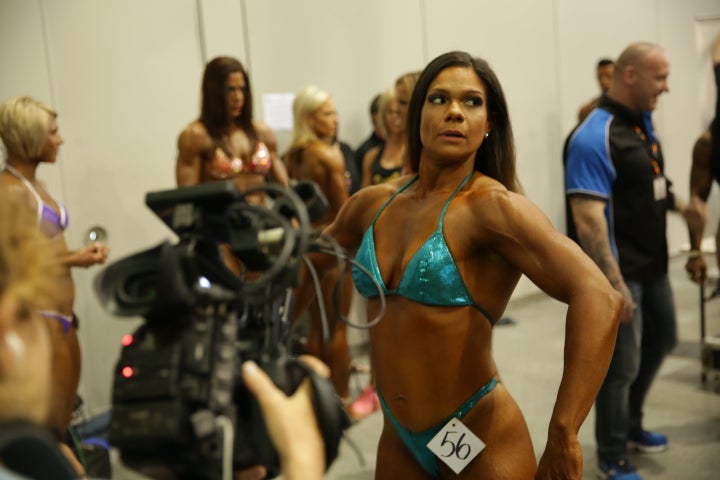 From Sascha Ettinger Epstein comes 'Destination Arnold', a documentary about two Indigenous women, Tash and Kylene, who both dream of making it to the Arnolds -- an amateur bodybuilding competition being held in Australia for the first time.
Nominated for the Documentary Australia Foundation Award for Australian Documentary, you can buy your tickets to this "warm and affecting" film here.
Swiss Army Man
OK, disclaimer: this film is most likely not for the faint of heart. Undoubtedly a divisive title, 'Swiss Army Man' prompted walk-outs at Sundance before going onto win the Directing Prize... go figure.
The offbeat comedy stars Paul Dano as a castaway stranded on a desert island who has long given up hope of survival, only to discover a washed-up corpse (Daniel Radcliffe) which he then goes onto befriend. (Think Tom Hanks and Wilson in 'Castaway' if Wilson was a decomposing body who farted, got erections and occasionally talked.)
From music video directors Daniel Scheinert and Dan Kwan, what 'Swiss Army Man' has managed to do is garner significant attention from around the world, and whether you love it or hate it, you can see it by buying your tickets here.
Beast
In the interests of full disclosure, we have to share with you that this film holds a special place in our hearts as it comes from one of our very own reporters, Sam McKeith. But don't hold that against him or his co-director brother Tom: by all accounts, 'Beast' is said to be an impressive debut feature and a "tense, powerful moral drama".
'Beast' is the story of a young mixed-race boxer in Manila who accidentally kills his opponent in a fixed fight. Filled with remorse, Jaime (Chad McKinney) tries to make things right with his opponent's widow, only to make matters far worse.
The Sydney Film Festival runs from 8 – 19 June 2016.