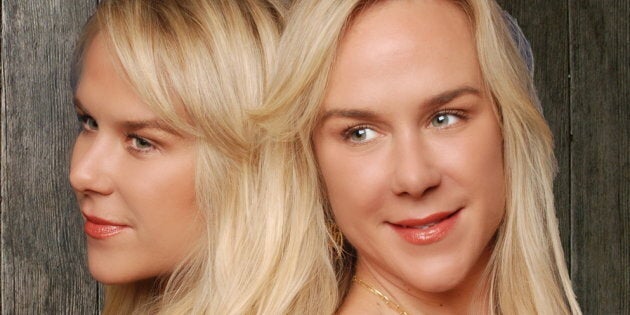 A woman behind the wheel of a car that plummeted 200 feet off a Maui cliff, killing her twin sister in the passenger seat, was charged with second-degree murder, the Associated Press reported.
Alexandria Duval, aka Alison (or Allison in some reports) Dadow, intentionally set out to take the life of her sibling, Anastasia Duval, aka Ann Dadow, prosecutors assert after witnesses allegedly saw the 37-year-old women arguing, AP wrote. Witnesses say they then saw the Ford Explorer turn and accelerate off the cliff.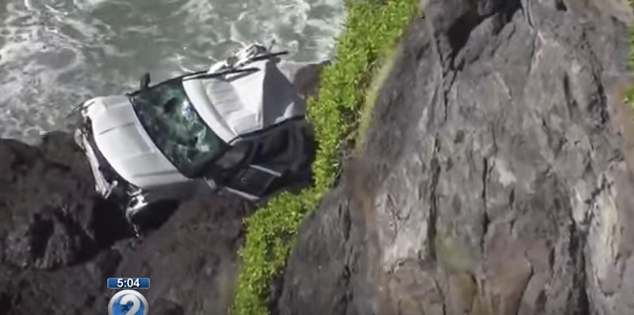 Anastasia Duval died at the scene while Alexandria Duval was rushed to the hospital, AP noted.
Able to walk but with her arm in a sling, Alexandria Duval appeared in court Monday to face charges, KHON2 reported.
Court documents reveal witness accounts saying "the passenger was pulling at the driver's hair and the steering wheel," the station noted. Investigators allege that the vehicle showed no signs of braking during the May 29 incident on the Hana Highway.
The twins once co-owned a yoga franchise under their Dadow name in Palm Beach and Palm Beach Gardens, Florida, and were "known for their once glamorous lifestyle," the Palm Beach Post wrote. The two later opened a yoga studio in Park City, Utah, and were dogged by financial problems and run-ins with police, the Honolulu Advertiser wrote.
They had been living on Maui since December, a private investigator told the Advertiser.
Alexandria Duval was arrested after prosecutors say she attempted to fly to the mainland, AP reported in citing court papers. According to KHON2, her attorney said in court she was merely attempting to return home for her sister's funeral.
As for the women's aliases, attorney Todd Eddins reportedly said, "People have reasons for having a different name."