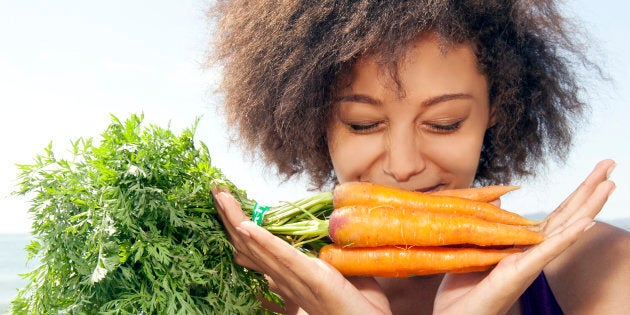 When you think of 'five serves of veggies', you probably imagine yourself having to eat fields of lettuce or swap out your favourite dark chocolate for carrots.
Although it may seem impossible, eating your five serves of veg every day is totally doable, and you don't have to be munching on steamed broccoli all day to do so.
"As a population, Australian do not eat enough fruits and vegetables of any variety. Figures show only around eight percent of Australian adults meet the recommended intake of vegetables daily," Lauren McGuckin, accredited practising dietitian and spokesperson for the Dietitians Association of Australia, told The Huffington Post Australia.
"Vegetables are an essential part of a healthy diet as they supply a wide variety of vitamins and minerals," McGuckin said. "Dietitians Association of Australia encourages all Australians over four years of age to consume at least five serves of vegetables a day."
Simply try doubling your usual serving. It may make all the difference in achieving your five a day.
If you're like many Australians who think eating five serves of vegetables a day is impossible, a great (and easy) tip is to include them more into your favourite meals.
"Make way for vegetables. Downsize your pasta, rice or noodle serving and add more vegetables in its place," McGuckin told HuffPost Australia.
"At least half of our plates should be vegetables, with a quarter remaining for lean meat, chicken, fish and so on, and one quarter for carbohydrates."
It's also important to keep in mind that one serve of veggies isn't really that much.
"One serve of vegetables equals one cup of salad vegetables or half a cup of cooked vegetables -- it's actually not a lot at all. Simply try doubling your usual serving. It may make all the difference in achieving your five a day."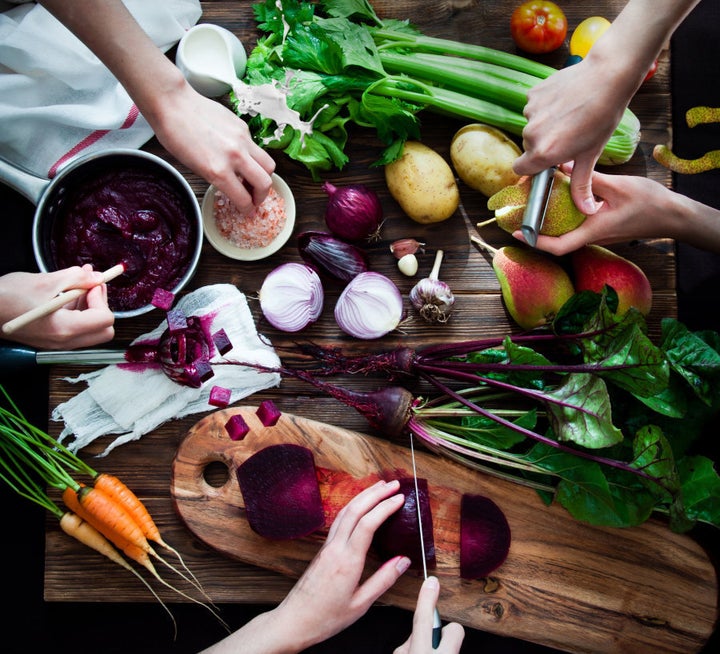 If you apply the metric of one serving to a big salad, you can actually meet your five serves in the one meal.
"A side salad may contain between 1-2 cups, but if you're having a salad as a main it may contain 4-5 in one meal," McGuckin said.
"The important thing is that salads are mixed, not just full of green leaves. Make or choose salads that are full of as many colours as possible (green, red, yellow, orange, purple). That way you are getting a wide variety of vitamins, minerals and antioxidants, not to mention different tastes and textures."
To add more variety to your salads, McGuckin suggests experimenting with both cooked and fresh vegetables.
"Mix hot, cooked with cold and fresh ingredients. For example, spinach and rocket with warm roasted pumpkin, roasted cherry tomatoes, eggplant and zucchini," she said.
"Make it chunky by cutting vegetables into larger chunks (for example, whole tomatoes cut into quarters or eighths, 1-2cm rounds of cucumber and capsicum into wider strips). Think Greek salad."
Not a fan of salads? You can easily get your five serves in many other ways.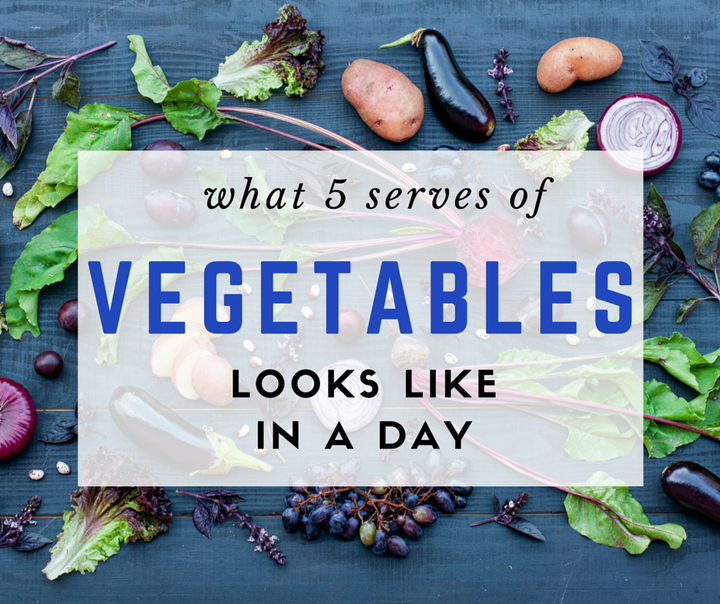 Three sample days which meet five serves of vegetables:
Day one
Breakfast: Wholegrain toast with ¼ avocado and poached eggs with a small latte/cappuccino
Snack: One tub (175-200g) of yoghurt
Lunch: 1-2 cups of vegetable and chickpea soup with wholegrain toast, plus one piece of fruit
Snack: ¼ cup of unsalted mixed nuts
Dinner: Grilled/barbecued steak, chicken or fish with one cup of mixed steamed vegetables and one medium baked potato
Treat: Four pieces chocolate
Day two
Breakfast: Porridge topped with banana and flaked almonds
Snack: One small latte or cappuccino
Lunch: Wholegrain sandwich or roll with lean roast beef, reduced fat cheese and one cup of mixed salad, plus one piece of fruit
Snack: One cup of vegetable sticks (e.g. carrot,celery, capsicum) with hummus or tzatziki dip
Dinner: Stir-fry made with lean meat or tofu, plus one cup mixed vegetables and rice or noodles
Snack: ¾ of a cup of yoghurt with one cup of fruit salad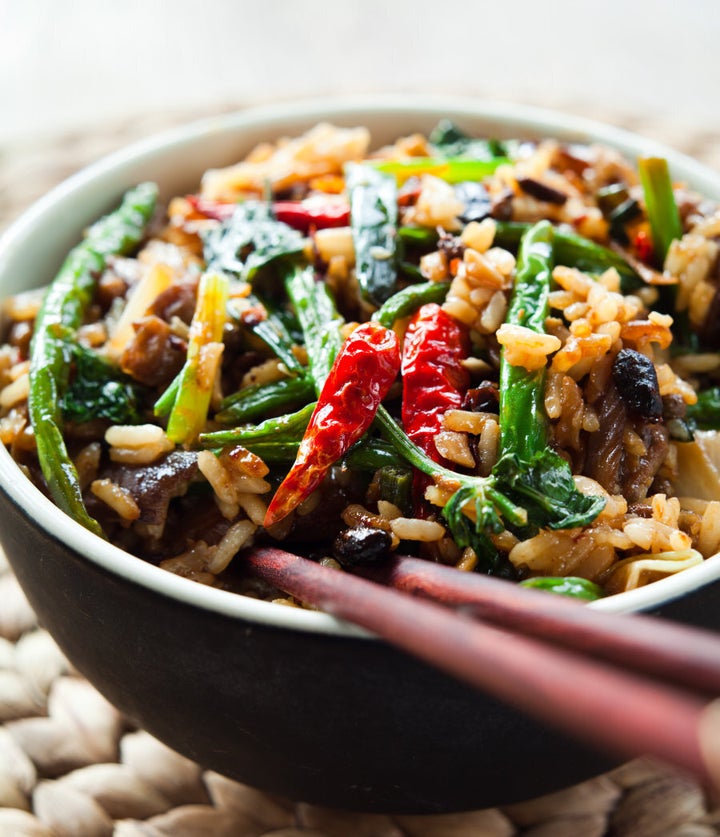 Day three
Breakfast: One cup wholegrain cereal with milk and yoghurt, topped with one cup of fresh or frozen berries
Snack: One small latte or cappuccino
Lunch: Frittata made with mixed veg (one cup per serve) and feta cheese
Snack: Cheese with wholegrain crackers
Dinner: Wholegrain pasta with one cup pasta sauce made with lean beef mince and vegetables (e.g. carrot, zucchini, celery, capsicum, eggplant), plus two cups of side salad.
Snack: ¾ cup of yoghurt topped with pumpkin seeds and one teaspoon of honey