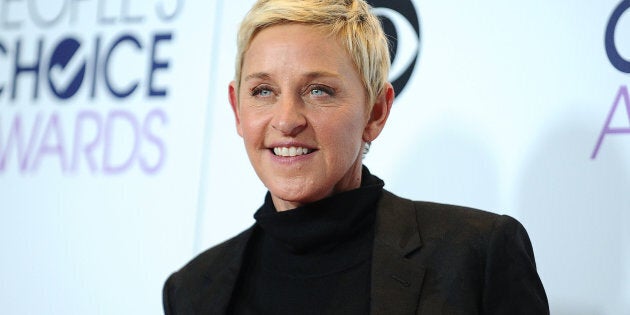 Talk about indecent exposure.
Ellen DeGeneres is facing a lawsuit from a Georgia woman who claims she experienced emotional distress after the talk show host featured her real estate advertisement on a segment called "What's Wrong With These Signs" in February 2016.
DeGeneres joked about the sign reading "Titty Pierce" during the segment, though the defendant, Titi Pierce, pronounces her name as "Tee Tee" and claims that no one has ever mispronounced her name as "Titty" in "her 35 years of life," according to the lawsuit.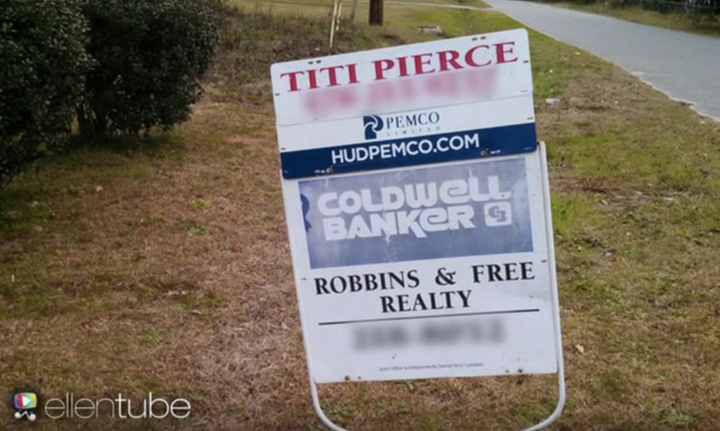 Pierce, an electronics engineer and real estate agent, is suing for defamation, false light invasion of privacy, misappropriation of likeness and intentional infliction of emotional distress.
In the lawsuit, Pierce says the show did not blur out her personal cellphone number during the Feb. 22 airing. She explains that she was traveling to the funeral of a family member when the segment aired and began to receive several calls from unknown numbers. When she answered, she was mocked by "cruel voices" and continually harassed.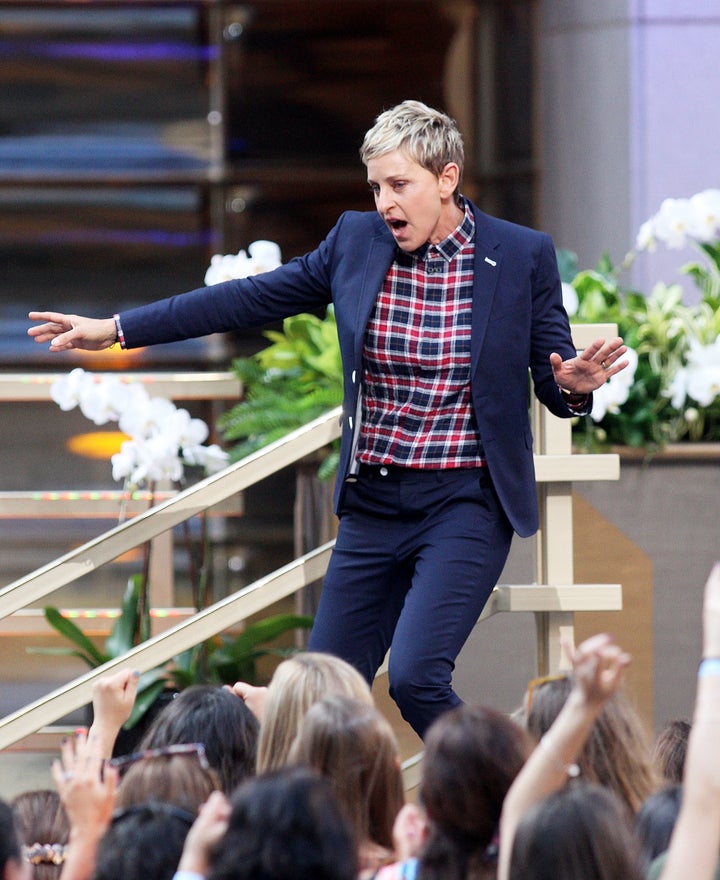 "As a direct and proximate result of the Defendant's conduct, Ms. Pierce has suffered stress, emotional distress, embarrassment, humiliation, anger and other mental pain and suffering," the lawsuit reads.
Seems like DeGeneres may have an apology or two to get off her chest.
The Huffington Post has reached out to DeGeneres' lawyer for a comment.