The immense power of flood waters in Tasmania has been captured with sweeping drone footage of a flooded Cataract Gorge.
"The rapids were very loud," Burnett told The Huffington Post Australia.
"I suppose in a sense it was a bit scary. Having been to Cataract Gorge taking photos quite often, I knew how deep the water was. The power of it was just amazing."
The scale and speed of the water can be observed in comparison to the footbridge at the popular Launceston picnic spot. The suspension bridge normally scales a deep gorge but this time, the water is mere metres below it.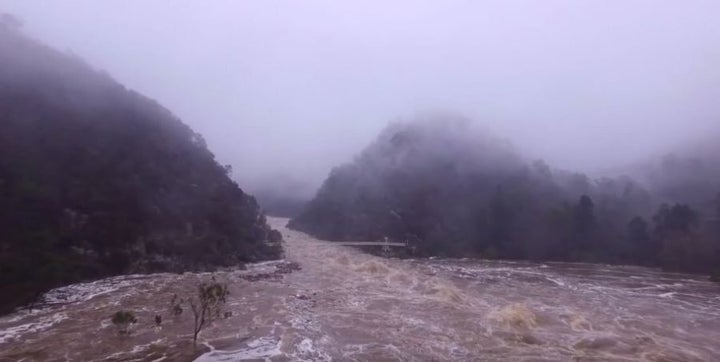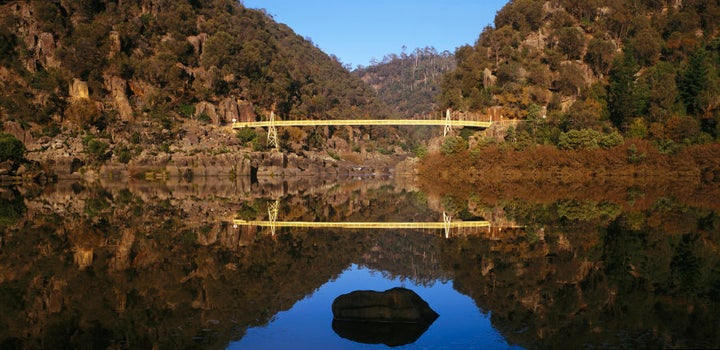 He took the video while covering council worker's efforts in the storm that hit on Monday and Tuesday and said there was a small window of opportunity to send a drone into the sky.
"It stopped raining just for a moment and I figured I could get some aerial shots quite quickly. I've flown the area before so I knew exactly where I wanted to go. The mist added to it and then the roaring rapids -- It was just an opportune time."