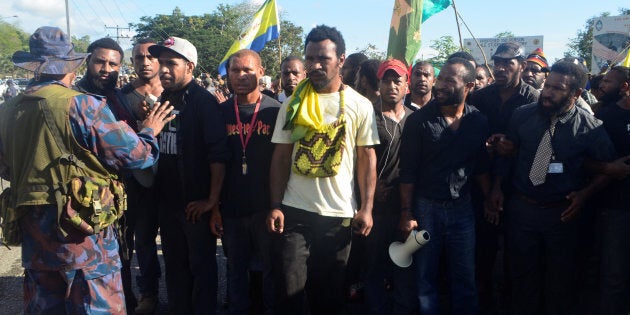 There's been a long lead-up to the protests in Papua New Guinea's capital that left several students injured after police opened fire on their demonstration.
For the past five weeks university students across the country have boycotted classes over allegations of corruption levelled against Prime Minister Peter O'Neill, as well as concerns over the Pacific Island Nation's waning economy.
But the story goes back further than the past five weeks.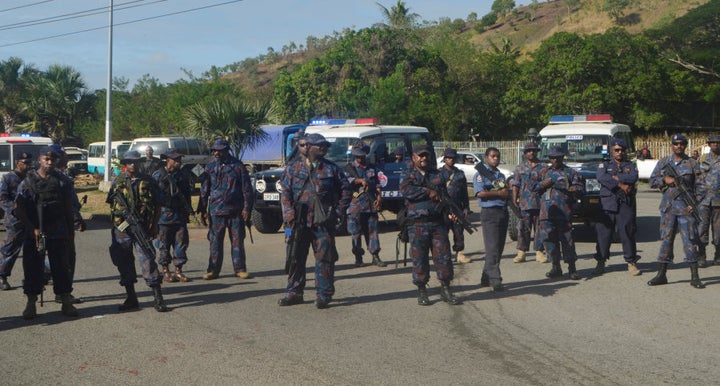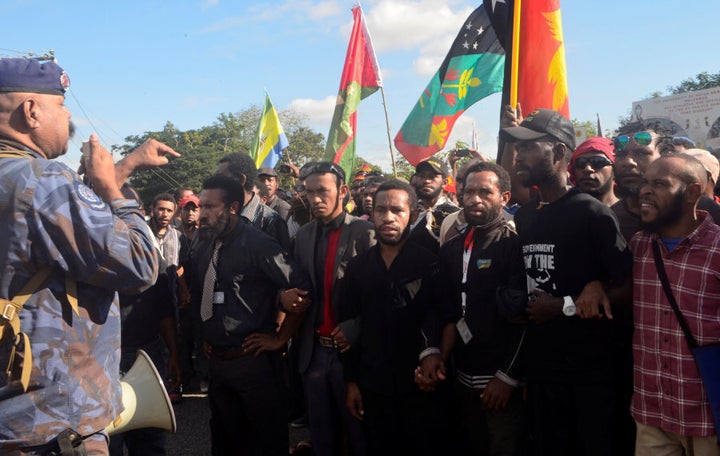 On Wednesday, University of PNG students planned to march from the campus to parliament to demand O'Neill's resignation, but police blocked them. From here there are conflicting reports: students say the police fired first, O'Neill has said 'agitators' threw rocks.
Social media shows evidence of tear gas, the sound of gun fire and tussles between police and students.
It was initially reported four people had been killed, but the local Post Courier newspaper quoted a hospital official as eight people were shot. Two have since been discharged with a further six in a stable condition, Hospital chief executive officer Grant R Muddle is reported to have said.
In the chaos, businesses in Port Moresby were disrupted and workers sent home early as a precautionary measure, the Post Courier reported.
O'Neill, in a statement, blamed the protesters.
"The facts relayed to me are that a small group of students were violent, threw rocks at police and provoked a response that came in the form of tear gas and warning shots," the statement said.
"The people behind these protests have political agendas. Members of the Opposition have been engaging with students, and have been encouraging them to pursue Opposition demands in relation to (district) funds for Opposition Members and calling on me to step aside."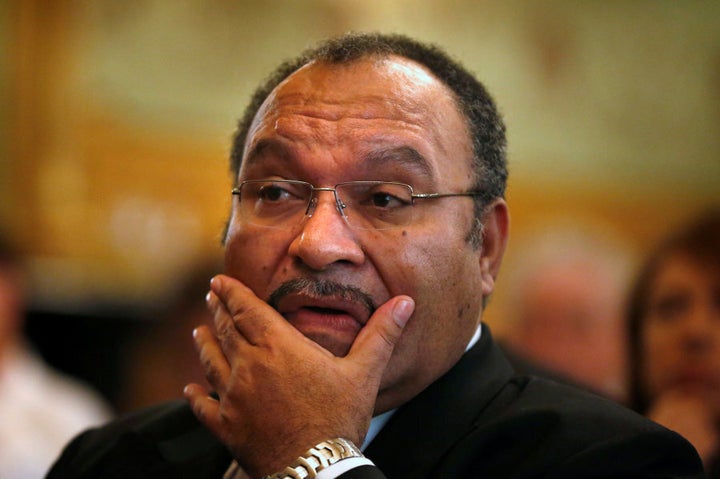 O'Neill enjoys a huge majority in PNG's single house of Parliament, and most MPs depend on him to provide funds for their infrastructure-poor electorates.
PNG MP Garry Juffa told SBS news there was a growing feeling O'Neill has to step down.
"This is all happening because the prime minister refuses to go down to the police station and answer a few questions," he said.
"And if he is innocent then he has nothing to worry about and if he is charged then he can go to the courts and it should only be the courts that find him innocent or guilty, not he himself declare that he is innocent."
"The students are not going to give up until and unless the prime minister resigns or surrenders himself to police and is arrested and charged," Student protest leader Noel Anjo told Reuters on Thursday.
"This fight will continue."