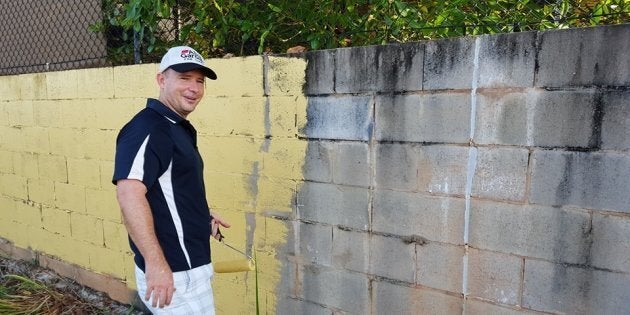 Northern Territory Sports Minister Nathan Barrett has resigned from cabinet after being engulfed in a sex scandal following revelations he sent lewd videos to a female constituent.
The NT News broke the story on Saturday with a report that Barrett, who's also Minister for Young Territorians, had admitted sending a woman two sexually explicit videos of himself in a bathroom.
In a statement released in the wake of the revelations, Barrett said he was stepping down from Chief Minister Adam Giles' front bench.
"Today, with much regret, I have tendered my resignation from cabinet to the Chief Minister," he said.
"I am very disappointed with my actions. I endeavour to represent my community effectively and improve the lives of the people of ... the entire Northern Territory.
"I did not live up to these standards when I engaged in an inappropriate relationship."
He described what went on as "essentially a private matter that my wife and I have been working through for some time".
He said he was seeking counselling and would work to rebuild trust in the community.
"I unreservedly apologise to my family, the people of my electorate of Blain, my parliamentary colleagues, the party, and the men and women in the Department of Sport and Recreation and Youth Affairs.
"I also apologise to the woman with whom I was involved with for a short period."
The recipient of the video told the NT News that she did not solicit the sexually explicit messages, but was in a vulnerable place at the time.
"I didn't ask for the videos, but we did share many texts over the months and I suppose we had developed a relationship," the newspaper quotes her as saying.
Barrett is a married father-of-three and was sworn into cabinet in February. He was first elected in April 2014 and represents the electorate of Blain.
Giles said Barrett just had to go.
"To see what transpired in today's newspaper ... it's not the behaviour of a person who wants to be a minister in the Northern Territory. So I willingly accepted Nathan's resignation," he said.
Barrett's resignation from cabinet is another blow to the embattled Country Liberals government that faces an election in under three months.