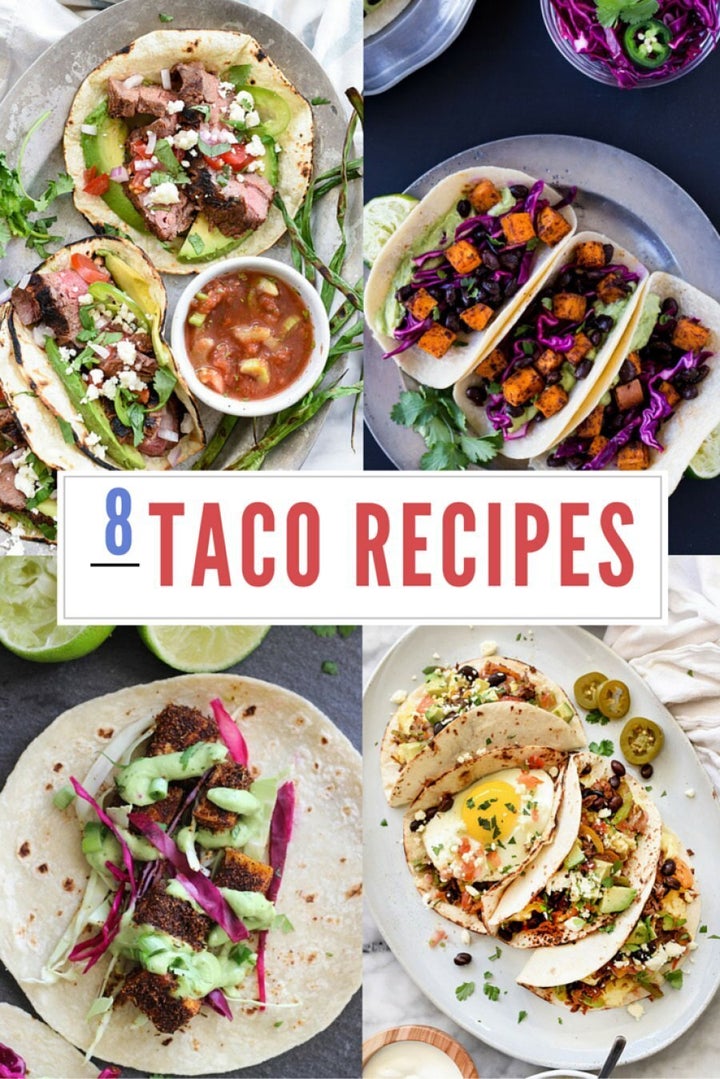 One of the best things about Tuesdays is the fact that it's Taco Tuesday. You know, when you stuff your face with as many tacos (however bad they are) until you can't even move or take another sip of your Margarita.
While many of us think making fresh, full-flavoured tacos is a difficult feat, you (and your hungry stomach) will be happy to know that having your own Taco Tuesday is easy. Just invite a few friends over and whip up a taco storm together.
To get you started, we've rounded up the best taco recipes. Whether you're a chicken or fish taco fan, or are vego or vegan, these recipes have got your Taco Tuesday covered.
1. Loaded fish tacos with ceviche salsa and roast corn
Made with crumbed frozen fish fillets, these loaded fish tacos are a quick, no-fuss way to make a delicious Mexican feast. The fresh salsa is chock-full of Mexican flavours, while the roasted corn adds a sweet, charcoal zing.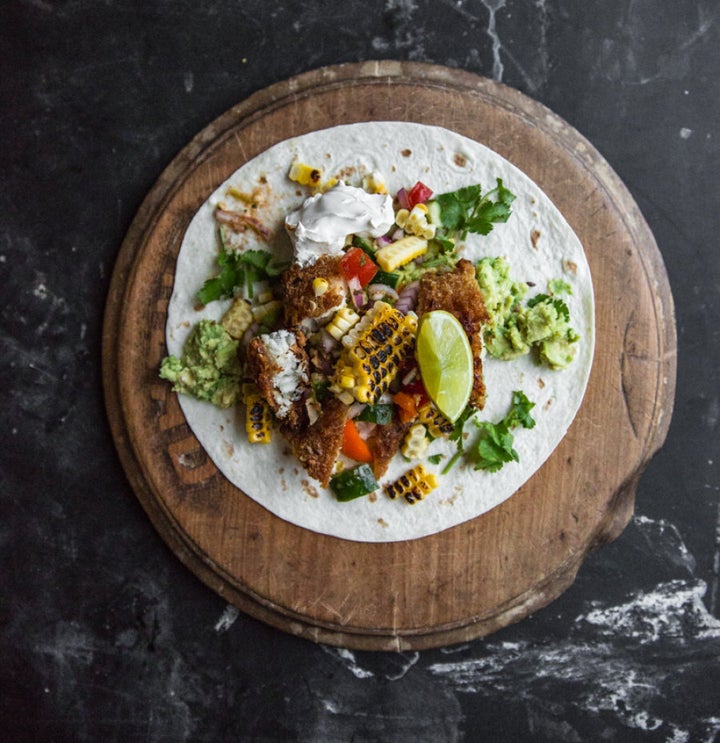 Feel like brinner? Or maybe the sound of tacos for breakfast tickles your fancy? These breakfast tacos are loaded with all the good stuff -- shredded beef, black beans, sautéed capsicum, eggs and avocado. Deeelish.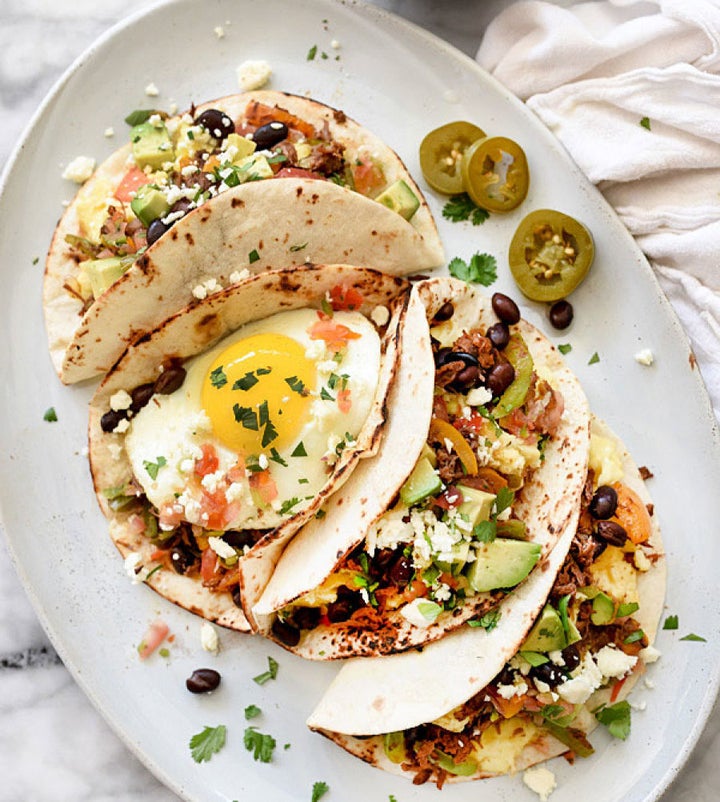 3. Smokey chicken lime tacos with black bean and quinoa salad
This chicken taco recipe incorporates all the Mexican flavours we love: spiced, smokey chicken, zesty lime and fragrant coriander. The black bean and quinoa salad adds a fresh twist, with the chilli bringing a punch of heat.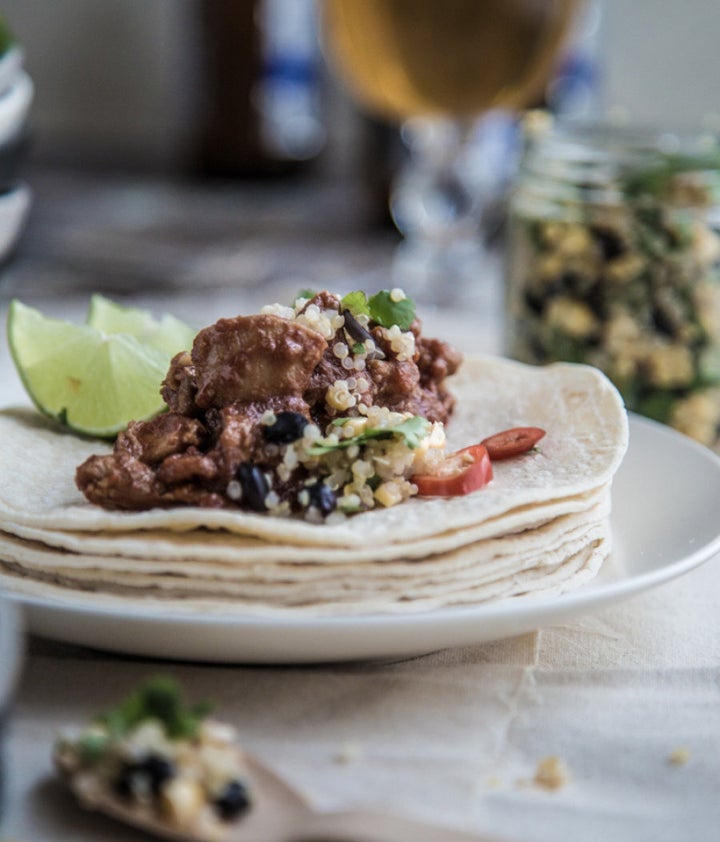 4. Fried avocado tacos with a Serrano cream sauce
As if we weren't already obsessed with avocado, the main star of this taco recipe is fried avocado, along with cherry tomatoes, black beans and a creamy chilli sauce. We want it and we want it now.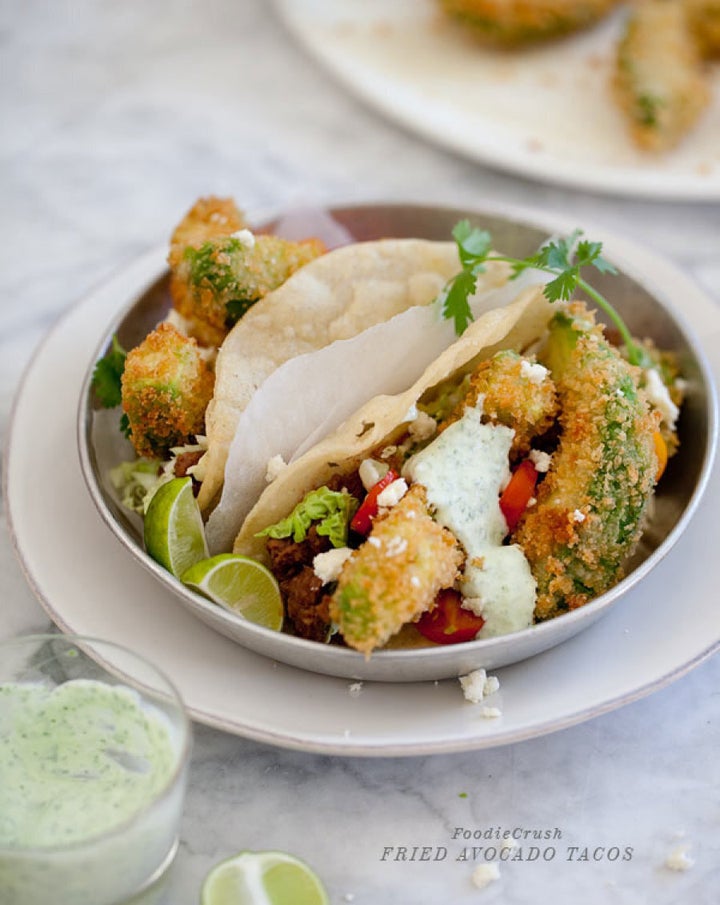 5. Crispy blackened tofu tacos with avocado lime crema
Vegetarian or vegan? These crispy tofu tacos covered in fragrant Mexican spices are evidence that meat-free tacos are just as delicious. Served with a crisp cabbage slaw and an avocado lime crema, these are hearty enough to please both omnivores and vegos.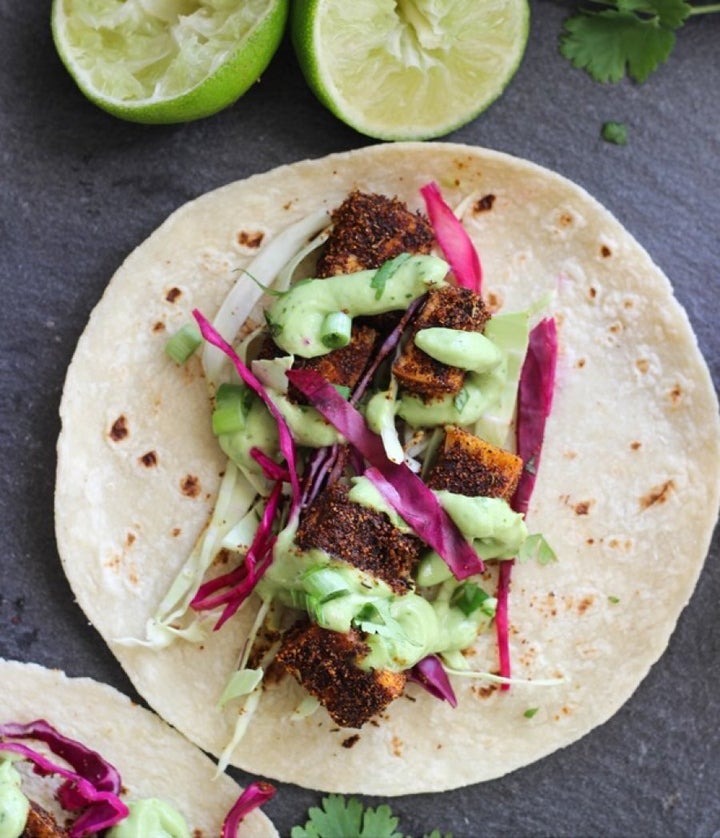 Marinate steak in a citrusy, spiced marinade, then add some avo, coriander and onion and you have yourself some tasty tacos. The steak component can be prepped ahead and is an affordable cut of meat, so you can spend some extra dollars on Margarita ingredients.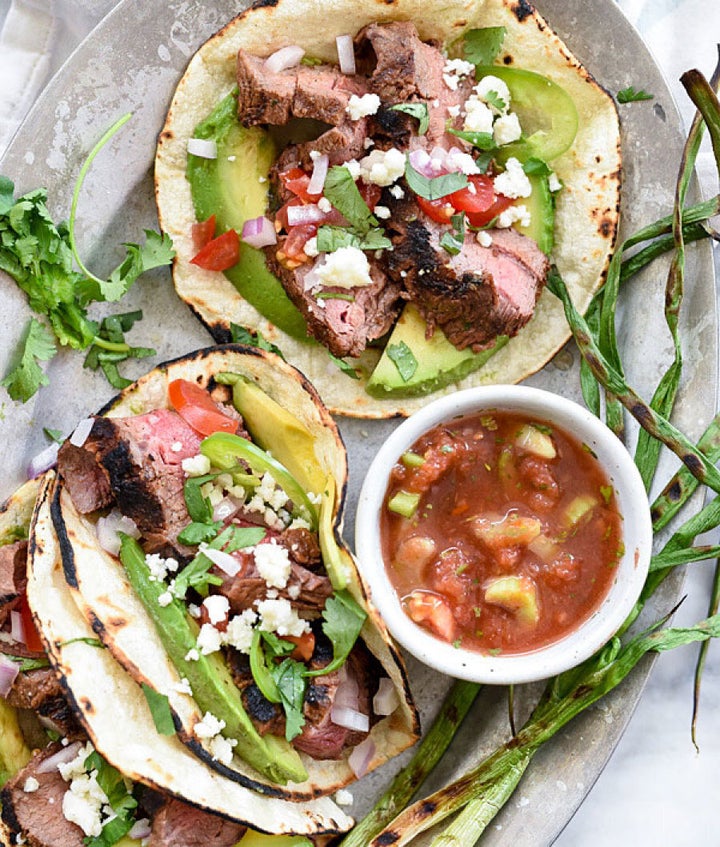 7. Smokey fish tacos with fresh coriander slaw and chipotle mayo
This droolworthy taco recipe doesn't need much of an introduction. It's the perfect union of crispy and creamy, zesty and spicy, and hearty and fresh. And that chipotle mayo...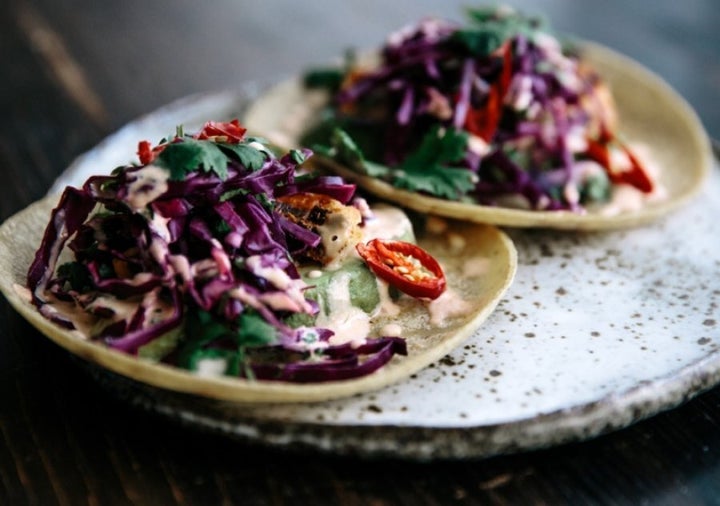 8. Chipotle sweet potato tacos with avocado cream
Another perfect one for vegos and vegans, this taco recipes features crispy, chipotle spiced sweet potato and black beans, a fresh red cabbage slaw and a silky avocado cream brimming with lime juice, coriander and jalapeño.