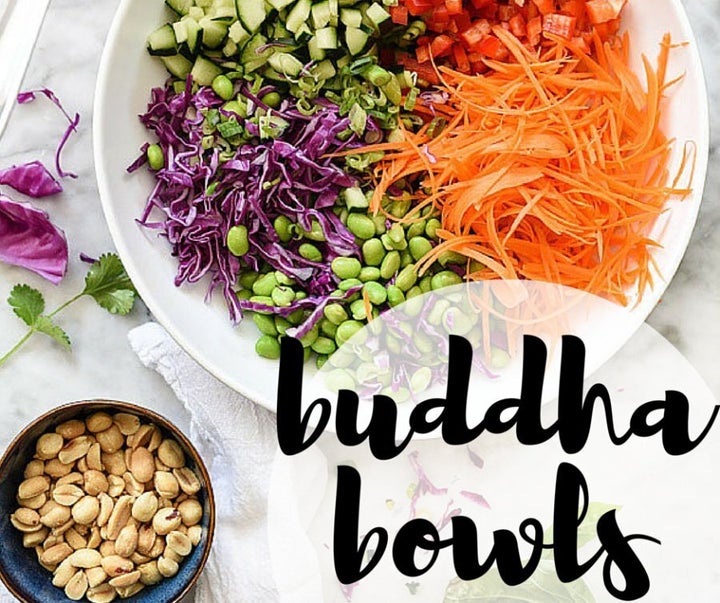 If you're reading this wondering what on earth a Buddha Bowl is, you're not alone -- but it's well worth knowing (and eating).
Also known as a 'hippie bowl', 'nourish bowl' or 'macro bowl', it is a colourful combination of roasted and fresh veggies, cooked grain, delicious marinated tofu, legumes and usually a tahini-based sauce drizzled over the top. Think of it as a burrito bowl, only more versatile and aesthetically pleasing.
It's no surprise that Instagram and food blogs are brimming with these vibrant, fresh deconstructed bowls, tempting us to ditch our sad instant noodles or baked beans on toast for lunch.
The best thing about Budda bowls is they are extremely easy to make, delicious and totally customisable. Love garlicky mushrooms? Add them in. Don't like tomato? Use capsicum instead. Have a thing for Thai cuisine? Incorporate Thai flavours.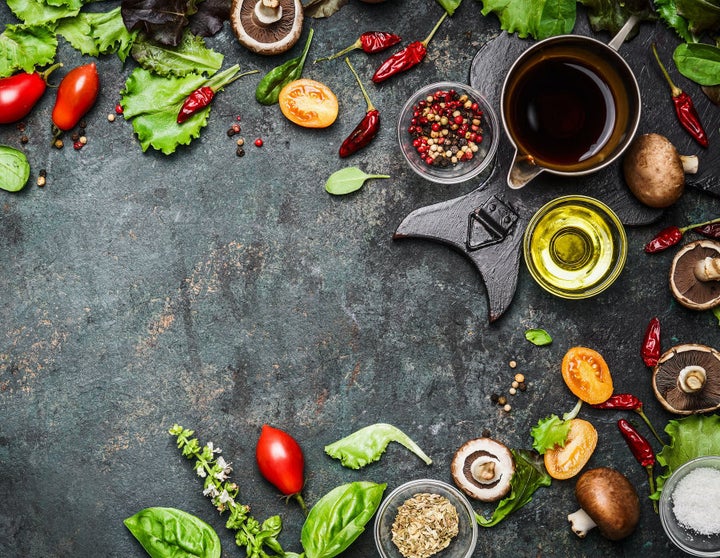 The basic method for a Buddha Bowl is:
First layer -- fresh greens (baby spinach, rocket, lettuce, Swiss chard etc.)
Second layer -- cooked grain (brown rice, quinoa, barley, buckwheat, red rice, etc.)
Protein -- marinated tofu or tempeh, soft boiled egg, falafels, legumes, nuts and seeds, etc.
3-5 vegetable components -- roasted sweet potato or sweet pumpkin, sautéed mushrooms, fresh tomato, capsicum, grated beetroot or carrot, etc.
Toppings -- hummus, avocado and/or a tahini dressing
Stuck for ideas? Get some inspiration from these seriously creative and delicious Buddha Bowls.
If you're keen to experiment with different Buddha Bowl variations, try these tempting recipes: