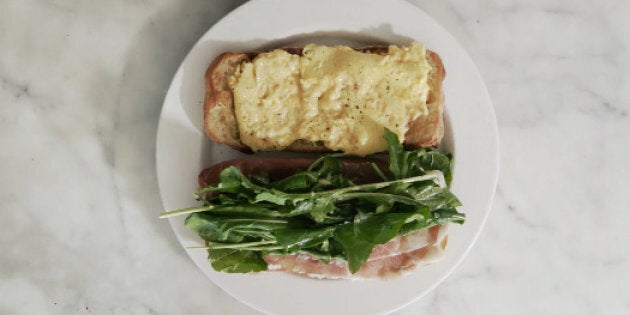 A breakfast sandwich is not a complicated dish to make. Combine bread and eggs, et voila, a suitable way to start your day is served. Some people do it better than others though, dishing up a sandwich that will inspire you to get out of bed on the laziest of Sundays.
We've stumbled upon a video from one of the best breakfast sandwich creators on the LA restaurant scene. Chef Jessica Koslow of Sqirl shares her secrets for making a great breakfast sandwich. She shows that it's the small details that make all the difference.
Watch the video above to learn her simple, yet significant tricks.