Overdo it on the long weekend? Fearing the 'winter bulge'? Generally interested in health, well-being and the wonders of regular exercise?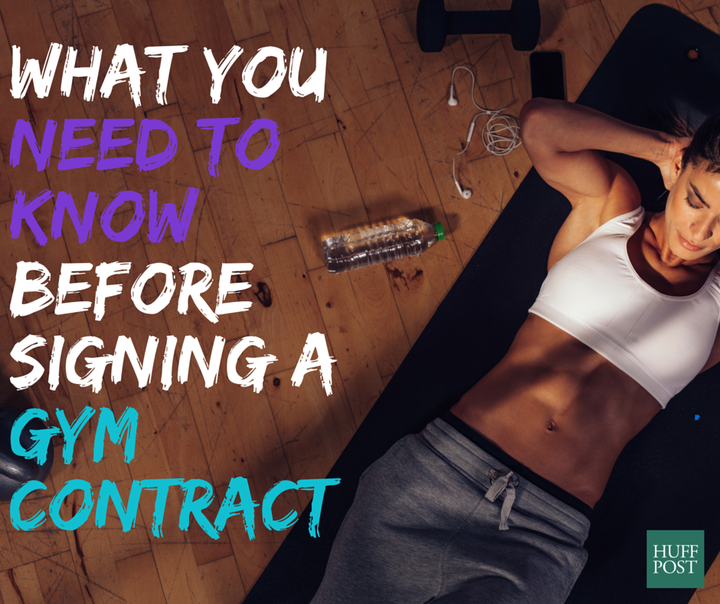 "It's important to read the fine print and to fully understand the terms of the membership before you sign up," Sam Berry, a senior associate at law firm Holding Redlich, told The Huffington Post Australia.
"I would be immediately wary of any claims that sound too good to be true, such as those 'no contracts' claims used in advertising.
"People should also watch out for contracts with hidden costs and contracts which allow a gym to vary its services or fees payable to members at the gym's discretion without providing notice to members."
Berry also advises that you check the minimum duration of a contract, as well as what the total fees are and the frequency of payment.
"Another big thing that often comes up is the cancellation of the contract," Berry said. "Which is something people naturally don't really consider at the time of signing up.
These types of provisions in gym contracts could be considered to be unfair contract terms under Australian consumer law.
"There are contracts which can make it very difficult to cancel a membership, for example, if a contract penalises the gym member for cancelling, or if there are terms regarding the cancellation such as the gym member needing to provide written notice or book a face-to-face meeting with a gym representative in order to cancel their membership.
"Some contracts might require the member to make payment through their [notice of cancellation] period, or, if they fail to [cancel according to the gym's terms], their membership may be automatically renewed with continued direct debit payments.
"These types of provisions in gym contracts could be considered to be unfair contract terms under Australian consumer law."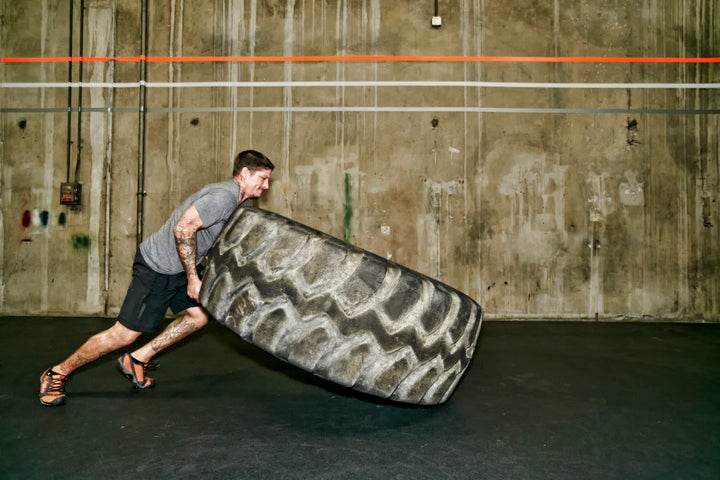 Because most gyms offer standard form contracts, you're probably not going to have much luck getting them to amend particular clauses to suit you. (In fact, it's probably not advisable, as it could throw up issues if you want to contest the contract later).
"What this means is, if it's unfair, it's void -- it's of no effect," Thomas Kaldor, lawyer and partnerships manager at LegalVision told HuffPost Australia. "The rest of the contract will continue to bind the parties, but the particular clause or term deemed unfair will be rendered void.
"If the unfair thing causes the entire contract to fall apart, this might raise different questions. But for the most part, when we are discussing gym memberships, the contract will stay on foot, just not the offending terms."
According to Kaldor, the biggest warning sign to look out for is if the gym can change the nature of your contract without consulting you first.
"If the gym or other party can do something unilaterally, without talking to the gym user, which will change the nature of the relationship dramatically, that is definitely something that will ring alarm bells," Kaldor said. "So, to put it simply, basically anything which states 'we can change the terms and conditions of your membership without you having a say'."
Read it in whole. Pick up all the issues and if you're concerned, it's probably best to speak to someone.
"Another thing that might be relevant is how transparent the terms are -- is the contract easy is it to read? Was it legible? Readily available?
"Check if you are asked to sign a piece of paper referring to the terms and conditions, but the actual terms and conditions are listed separately."
Both Kaldor and Berry state the most important thing to do (which seems obvious, but can actually prove difficult when you're in Gym Motivation 'I'm Totally Going To Go Every Day For 24 Months' mode) is to read the contract in full and make sure you understand everything in it.
"Read it in whole. Pick up all the issues and if you're concerned, it's probably best to speak to someone," Kaldor said.
"Realistically, people aren't always going to seek legal advice before signing a gym contract, but taking the time to run it by someone who is legally literate or even to sit down and have a good read of it yourself will always prove beneficial."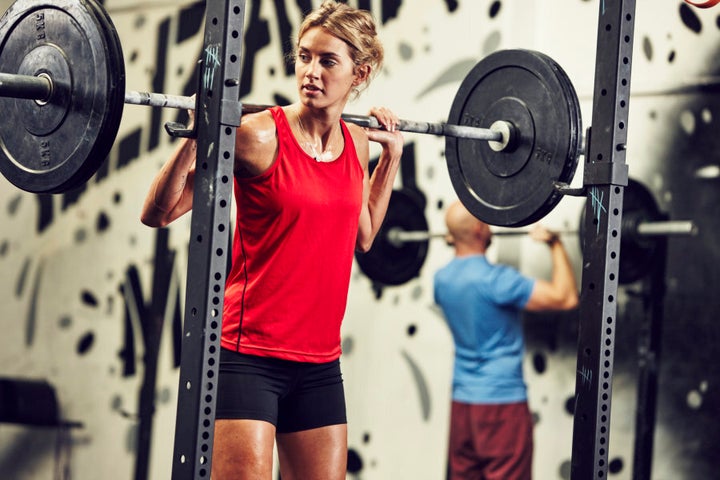 "A lot of consumers also fail to weigh up the practicalities and financial responsibilities of entering a 24-month contract," Kaldor continued. "$50 a week might not seem much, but it definitely can add up."
Think you're in a dodgy deal?
"For someone who is in the situation where you think you have signed a gym deal in a way that's unfair, but it seems to be under the contract, that's where understanding your rights comes in. Don't be afraid to convey your rights clearly to the gym," Kaldor said.
"These days, influences such as social media mean that maintaining a good reputation is paramount.
"I would suggest conveying your concerns in a non-aggressive but clear way to management -- this can get you a part of the way, at least.
"You can also lodge a complaint with the ACCC. As it was on their radar in fairly recent times, they definitely would be interested and maybe more likely to take action."