Australians can "chew gum and breathe" at the same time when it comes to debating both constitutional recognition and a treaty with its Indigenous peoples, the chairman of the Prime Minister's Indigenous Advisory Council says.
Indigenous affairs have taken centre stage in the Federal election, with debate erupting over whether a treaty between Australia and its first peoples will threaten the process of constitutional recognition.
On Monday night opposition leader Bill Shorten voiced support for a treaty, telling the ABC's Q&A he wanted to "move beyond constitutional recognition" to a "settlement" with Aboriginal and Torres Strait islander people.
Prime Minister Malcolm Turnbull criticised the idea as introducing an unknown element that puts at risk the process of constitutional recognition, at the same time saying Australia can be "fairly described" as having been invaded by settlers.
But Turnbull's comments appear to put him at odds with some indigenous leaders.
Bundjalung man and chairman of the Prime Minister's Indigenous Advisory Council, former Labor Party National President Warren Mundine, told Sky News Australia can take a "chew gum and breathe" approach to both a treaty and constitutional recognition.
"A treaty is about uniting the nation," Mr Mundine said on Wednesday.
"Australia is probably the only country of the British Empire that hasn't signed off a treaty with its Indigenous owners, so I think it's something that's been missing and needs to be discussed," he said.
He earlier told the ABC he was "in the camp of you can chew gum and breathe at the same time."
Wiri man and Senior Counsel Tony McAvoy, Australia's first indigenous silk, said the constitutional reform process currently under way appears to be aiming for a "lowest common denominator" result, and does not carry community calls for something more substantial.
"I've been advocating for an opt in treaty model, where the states can join, where individual nations can join in at the appropriate time," he told the ABC.
"The optimum model I think would be constitutional reform which provided for an agreement making process.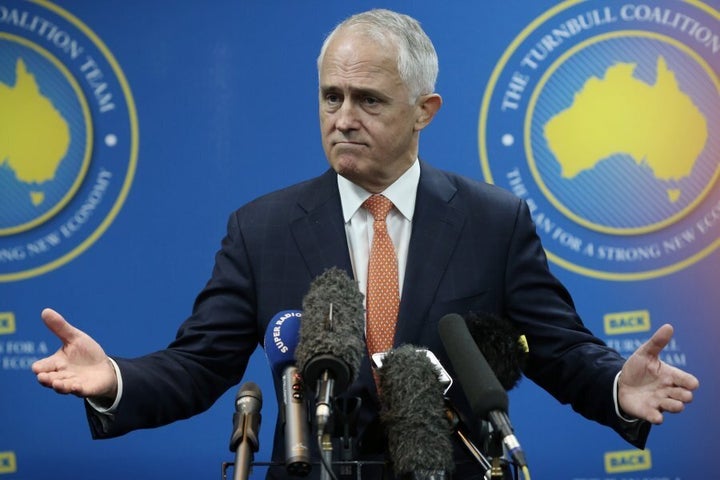 The Law Institute of Victoria in 2011 supported a notion of an agreement-making power in the constitution, an idea that went back to 1983, McAvoy said.
"It's not anything controversial," he said.
"It's the form of constitutional engagement that the Canadian government has with the Canadian Aboriginal people. It's enshrined in the Canadian constitution.
"Although I have referred to it the optimum model, that's not in any sense suggesting it is out of reach, too difficult or too complex."
On Wednesday Attorney general George Brandis backed Turnbull's comments about the risk to the constitutional recognition process.
"You don't get referendums passed unless there is a broad consensus in favour. I think it's very regrettable that Mr Shorten ... has potentially put at risk our capacity to develop a broad community consensus," he said.
On June 10, 1988 - the bi-centennary of British settlement in Australia - then Prime Minister Bob Hawke said his government would enter into a Treaty with Indigenous Australians by 1990.
The plan didn't get up, and it's failure inspired the Yothu Yindi song, Treaty.
Almost 12 years later, conservative Prime Minister John Howard rejected the idea of a treaty for Australia, saying a "nation ... does not make a treaty with itself".
Monash University Law School's Dr Stephen Gray said the High Court still denies Aboriginal sovereignty by using the terra nullius doctrine which was famously rejected in relation to land rights in the 1992 Mabo decision.
As a result, he said, Australia is still legally viewed as a 'settled' rather than a 'conquered' nation.
Gray says Australia is mature enough to have the discussion.
"It's up to Indigenous people to decide this, and then for the rest of the Australian people. It's a similar process to the one we've partly completed in relation to constitutional recognition," he said in a statement.