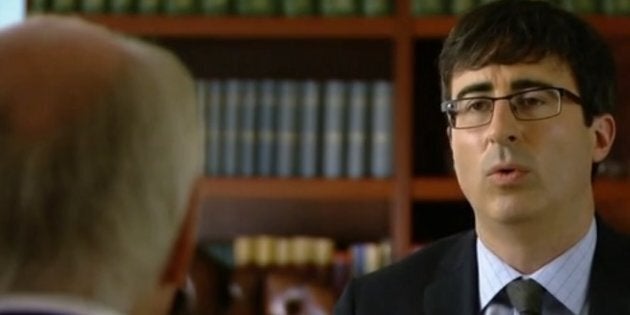 As U.S. Democrats filibuster the nation's senate in an attempt to force action on gun control, we thought now would be a good time to remind everyone of comedian John Oliver's famous interview with former Australian prime minister John Howard.
Australia has featured heavily in the U.S. gun debate in recent years.
Last week U.S. President Barack Obama criticised the lack of gun restrictions, telling an audience that from the Situation room in the White House he can put suspected terrorists on the "no-fly" list, but because of the National Rifle Association lobby he cannot prohibit them from buying a gun.
"This is somebody who is a known ISIL sympathiser, and if he wants to walk into a gun store or a gun show right now and buy as many weapons and ammo as he can, nothing is prohibiting him from doing that."
On Wednesday, Connecticut Democratic senator John Murphy led a takeover of the Senate floor to add gun control amendments to the Commerce, Justice and Science Appropriations Act, which funds the U.S. Justice Department.
He also wants to force a vote on the so-called gun-show loophole, which can allow criminals to buy guns from unlicensed dealers without a background check.
Democrats have failed at recent attempts to change gun laws, and they hope they can force an agreement that allows a dozen or so Republicans to break with the positions of the National Rifle Association.
Republicans have offered their own measure that would bar people on watch lists from buying guns for 72 hours.
During this time, a judge would have to find probable cause that the person belonged on the list.
See below for all of John Oliver's Daily Show interview with John Howard.