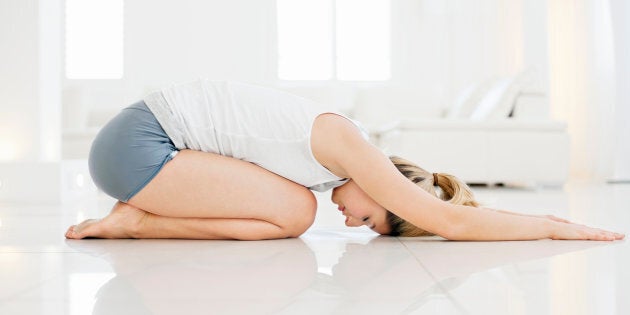 You can't deny the many benefits of yoga.
The practise was developed over 5,000 years ago in India and has since become an integral part of moderns society's quest for mental clarity and general wellbeing.
It is believed that practicing yoga increases blood flow, perfects posture, builds muscle strength and improves flexibility, among other benefits.
However, the world of a yogi can be confusing. There's more than one style and each differs quite considerably.
Ashtanga is one of the most popular practices. An Ashtanga class (otherwise called Vinyasa) seems to be quite fast paced in comparison to some other styles, with poses linked together in a sequence, paired with breathing.
Anusara is a little slower, though with similar positions to Ashtanga. Sometimes called Hatha, it's a newer style of yoga and was founded by American John Friend in the 1990s.
Not to be confused with Bikram, power yoga is a fast-paced practice that is just as focused on cardio as it is the poses. For that reason it's great for runners who want to adopt a practice. Sometimes power yoga is performed in a warm room.
Speaking of warm rooms, Bikram yoga is seriously hot. Specifically designed studios are heated to around 40 degrees, in which a 90 minute practice is performed. It's very important to be well hydrated before a bikram class, and to expect a lot of sweat.
Check out the below infographic to work out which style is right for you.