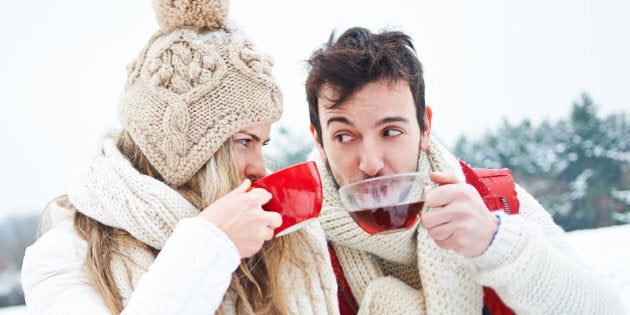 One of the best things about the cooler season (aside from staying in bed all weekend and not feeling guilty about it) is enjoying winter drinks.
It doesn't matter whether it's hot chocolate, sweet chai or a whisky cocktail, us cold-sensitive Australians just need something hot pronto.
Luckily there's a lot of room for experimentation with winter drinks. If you need a sweet pick-me-up, hot chocolate is a great go-to, of if you need something stronger (after one of those days) a whisky cocktail or mulled wine might be for you.
These seven winter drinks cover all your winter warming needs -- from cinnamon hot chocolate and sticky chai, to hot buttered rye and a winter-inspired Manhattan. Cheers.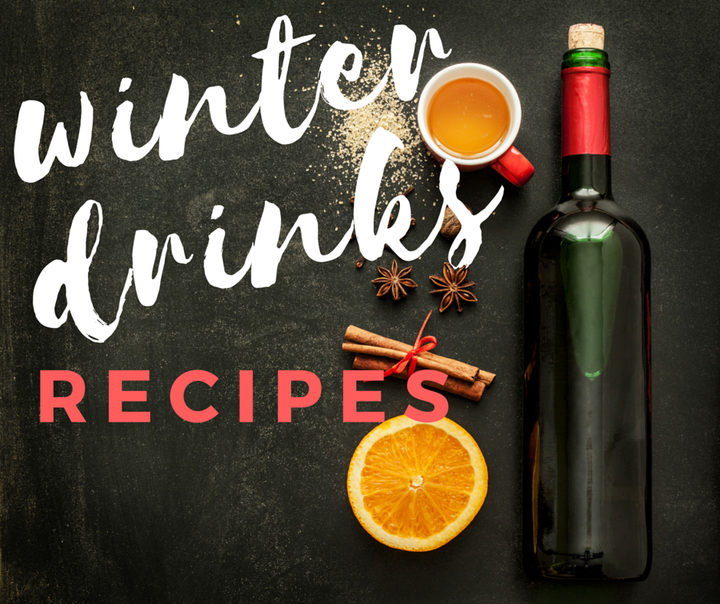 1. Cinnamon hot chocolate
Name one person who hates hot chocolate. Seriously, how can you not like it? It's rich, creamy, sweet and fills your insides with glee. This hot chocolate recipe is easy to make and is spiced with warming cinnamon. So good.
1 cup milk of choice
1 heaped tablespoon cacao powder
2-3 teaspoons raw sugar or coconut sugar
½ teaspoon ground cinnamon
Small pinch of salt
Gently heat milk on a medium-low heat and whisk in remaining ingredients. When warm, pour hot chocolate in a mug and add a sprinkle of extra cacao powder.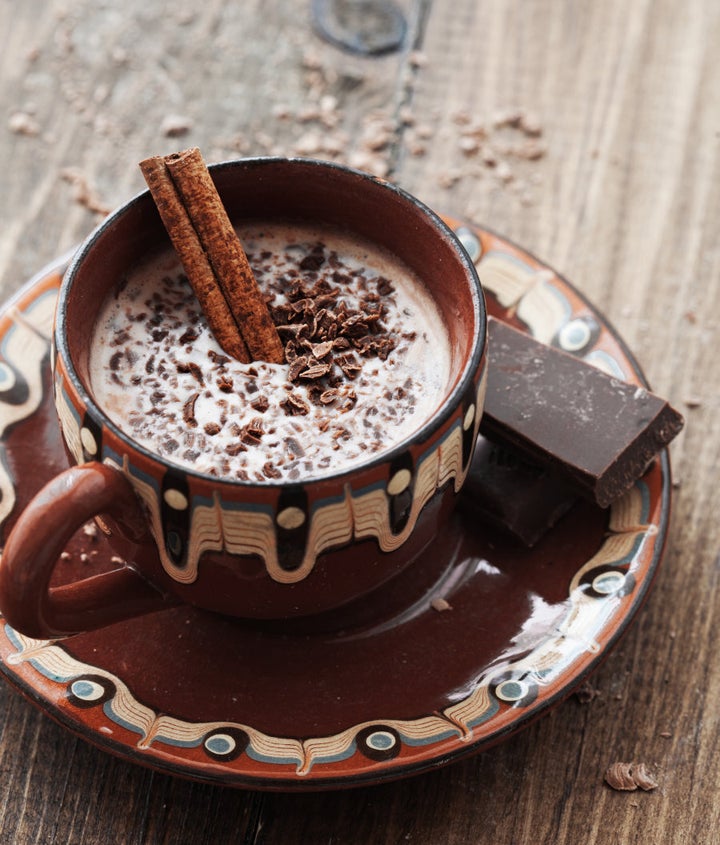 2. Sticky chai latte
If you love the taste of spiced, fragrant chai, this sticky chai latte is your kind of winter warmer. Made by soaking chai mixture in honey, it creates a rich, sweet flavour and is a lovely way to start or end a winter day.
Makes one small jar of sticky chai mix.
200g dry English Breakfast tea leaves
100g chai spice powder
200g honey (locally sourced is always best)
Milk of choice, to serve
1. Mix the above three ingredients into a Mason jar and leave to infuse overnight. This will form a Sticky Chai "gooey goodness" which will be ready by morning.
2. Take one tablespoon of the Sticky Chai and place inside the teapot strainer (add less or more, depending on how sweet you like your chai). Add frothed warm milk (cow's, soy or almond -- whatever you please) and brew for a few minutes. Strain the chai into a cup and enjoy.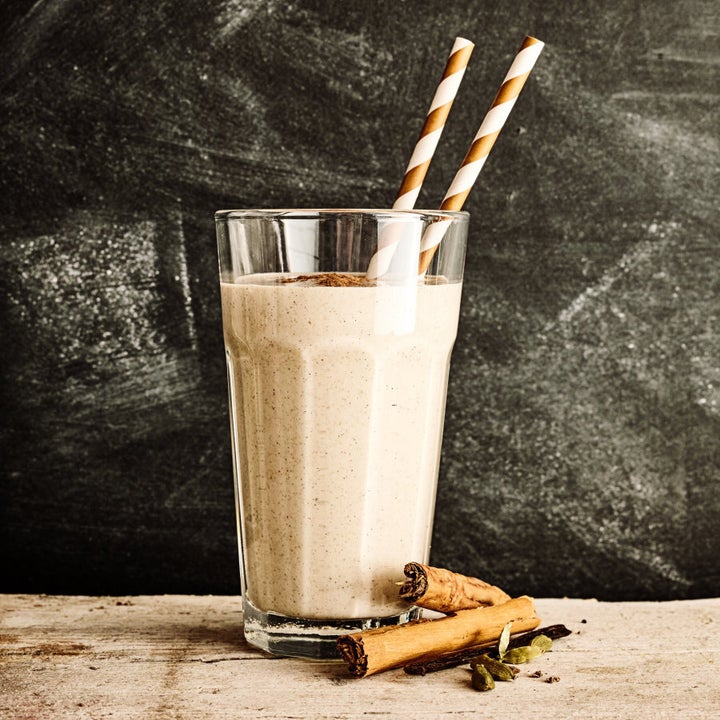 3. Bullionaire cocktail
If hot chocolate or chai doesn't quite cut it, this silky gin cocktail is strong and warming yet refreshing. If whisky is more your jam, try the next three winter whisky cocktails.
45ml Bulldog gin
10ml port
30ml vanilla & blueberry Syrup
30ml fresh lime juice
6 mint leaves
20ml egg white
Add all ingredients into a Boston shaker and dry shake. Add ice, shake hard, then double strain into a coupe glass and garnish.
Bosley's additional notes: It's important to dry shake the ingredients to ensure the egg whites emulsify which produces that really lovely, creamy, white head to the glass.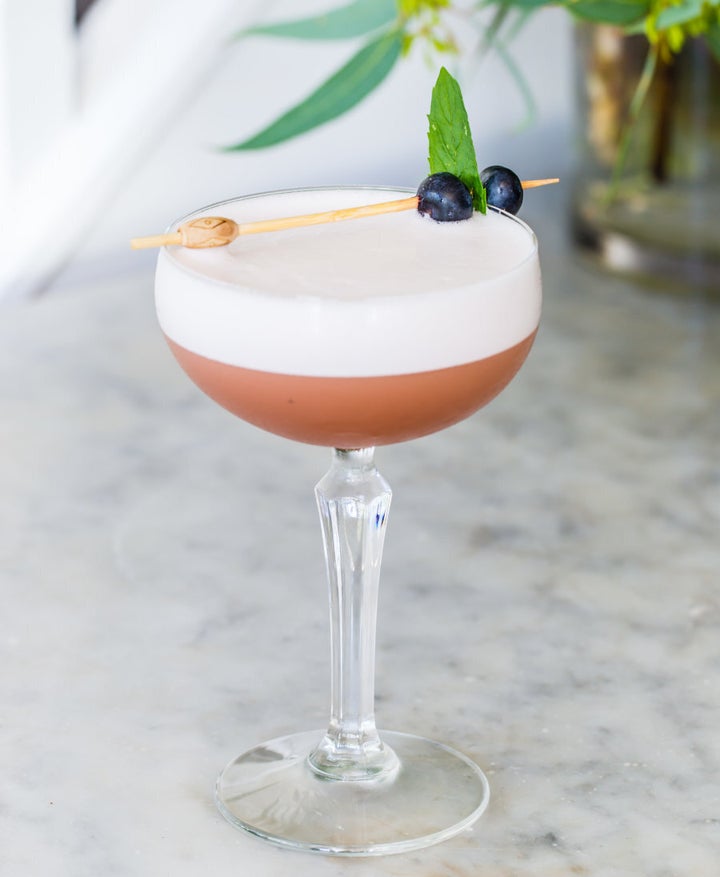 4. Hot buttered rye
"If you talk about hot whisky drinks, nine times out of ten you will end up with a hot toddy. The Hot Buttered Rye is a simple alternative that originally would have been made with rum, but rye whisky is a great substitute -- particularly something well rounded like Sazerac Rye or even Hudson Manhattan Rye," Orwin told The Huffington Post Australia.
"Because it's so simple it's a fun drink to play around with by adding different whiskies, spices or even changing the sweetener to honey, maple syrup or agave."
60ml rye whiskey
120ml boiling water
5ml 2:1 simple syrup
Small knob of lightly salted butter
Grated nutmeg and star anise
Boil water, combine with whiskey and sugar in a warm mug and stir to mix. Finish with a knob of butter (approximately ½ teaspoon) and grated spices.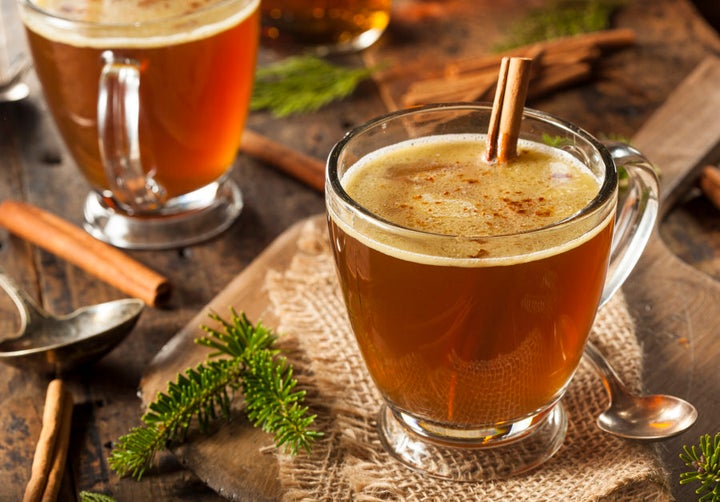 5. Devil's share
"This one was invented by an old colleague of mine, Pete Kendall, in Milk and Honey London back in 2006," Owrin said. "The key here is a really good quality, full bodied bourbon and fiery fresh ginger syrup."
60ml Woodford Reserve
25ml lemon juice
10ml orange juice
10ml ginger syrup*
10ml maple syrup
4 dash angostura bitters
*Press fresh root ginger through a juicer and combine the ginger juice with an equal volume of caster sugar.
Combine all ingredients in a shaker and shake hard. Fine strain into a rocks glass over cubed ice. Finish with a thick orange slice.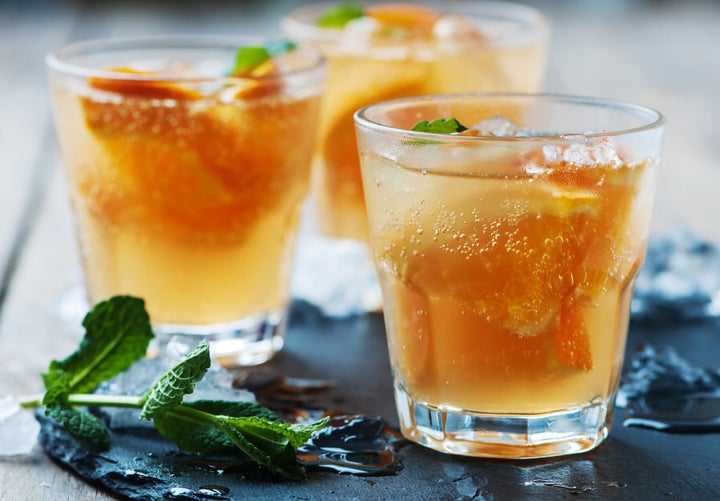 6. J&M Manhattan
"Our house Manhattan at J&M, in which we use a blend of rye, bourbon and Islay whiskies, will warm most up on a cold evening. Think of it as a Manhattan that's been supercharged!" Owrin told HuffPost Australia.
20ml Bulleit 95 Rye
15ml Wild Turkey Rare Breed
10ml Ardbeg Corryvreckan
5ml Campari
20ml Italian vermouth
3 dashes Angostura bitters
Stir ingredients in a mixing glass with ice and strain into a chilled cocktail glass. Express some orange zest over the drink and discard. Finish with a good quality maraschino cherry.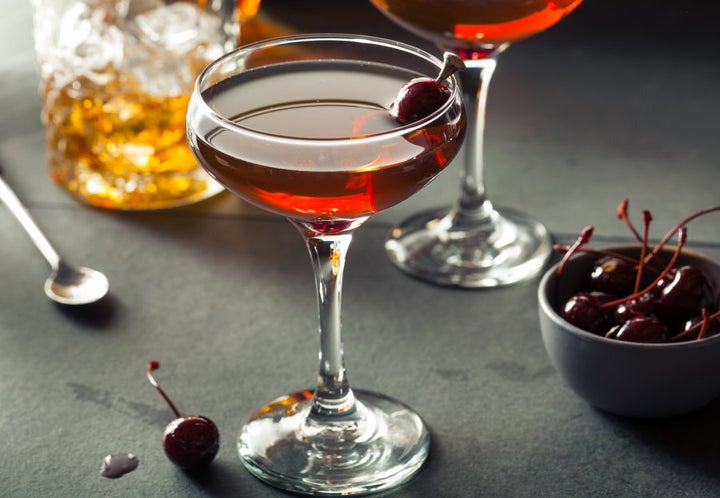 7. Mulled Wine
While mulled wine is very much a Christmas drink, unfortunately we endure 40 degree heat at that time, so that just ain't gonna work. This delicious, warming drink is perfect for our winters, though -- especially when enjoyed with a bunch of friends. Here's a video showing an easy way to make it.
1 bottle of Cabernet Sauvignon
500ml of apple cider
4 tablespoons of honey
1 orange, zested and juiced
Zest of 1 lemon
5 whole cloves
1 tablespoon of grated fresh ginger
1 teaspoon of nutmeg
4 green cardamon pods
1 whole star anise
1 vanilla pod including seeds
2 cinnamon sticks
Orange segments
Star anise
1. Place all the mulled wine ingredients in a multi-cooker. Set cooker to 'pressure cook' mode, then 'custom' mode and set pressure to 20 kPa.
2. Pressure cook for 30 minutes. Stir mulled wine and serve with garnish.
Notes: Alternatively, place the ingredients in a pot and gently simmer over a low heat for the same amount of time.