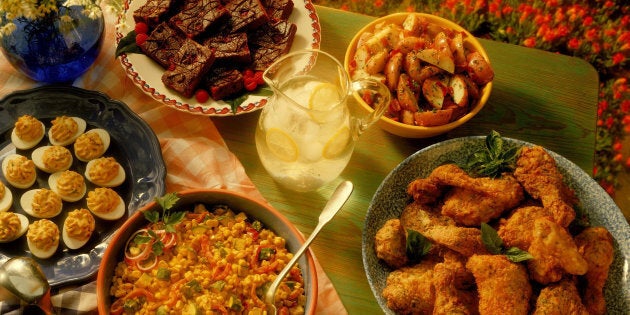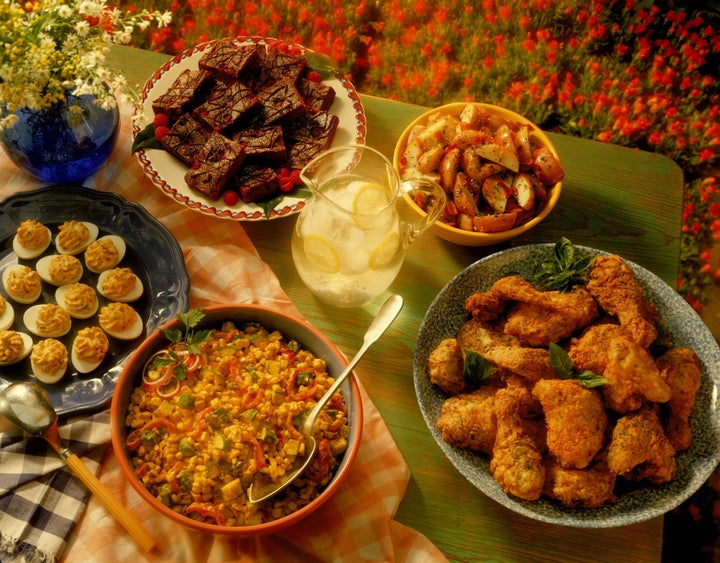 If there's one thing Americans do better than pretty much anyone else, it's putting perfectly good, edible food to waste.
An estimated 30-40 percent of food that is grown, harvested, processed and transported to retailers in this country ultimately goes uneaten. And all that wasted food has to go somewhere. Most of it -- an estimated 30 million tons each year, according to the EPA -- ends up in landfills where it emits methane, a greenhouse gas that contributes to climate change.
Thankfully, interest in combatting food waste is perhaps higher than ever -- the U.S. government announced its first-ever national target for cutting waste last year -- and the push for a solution is prompting a close examination of many contributing factors. According to a new study published this week in Journal of Food Products Marketing, one key issue has been left off the table.
Researchers from the Cornell Food and Brand Lab along with the Brazilian Agricultural Research Corporation and the Sao Paulo-based Getulio Vargas Foundation say that key issue is the way that many well-intended families over-prepare food, much of which goes uneaten, as a means of showing affection for their loved ones.
To arrive at this conclusion, the researchers analyzed food storage, preparation and disposal behaviors in 20 Upstate New York households with lower-middle class income levels. They observed that the caretakers in the homes -- all of them either mothers or grandmothers -- identified preparing and serving large portions and varieties of food and snacks to their families as a way of showing affection, of being a "good mother."
These tendencies, the paper's lead author Dr. Gustavo Porpino explained to The Huffington Post, can contribute significantly to the amount of food most households waste -- an estimated $640 per household annually -- as well as patterns of overeating and obesity.
The leading source of household food waste identified in the paper was leftover cooked food that went uneaten, followed by unused raw vegetables.
Ironically, lower-income households facing significant budgetary constraints may be even more susceptible to the tendency to not only over-prepare food but also to stock more food than they need. This is particularly the case among mothers and other caregivers who have experienced food scarcity in the past, Porpino believes.
"It's reassuring to serve food in large portions," Porpino told HuffPost by email. "It has the symbolism of wealth. It is a form to distance themselves from the state of poverty."
In order to address the issue, researchers suggested that informational campaigns centered on positive messages -- particularly the potential financial benefits of reducing food waste in the home -- would be more helpful than negative messages that shame families or simply aim to raise awareness of food waste more generally.
In addition, the researchers emphasized the importance of involving food pantries -- which 50 percent of the study's participants relied on to supplement their family's food supply -- with efforts to help caregivers manage their food supply at home and meal plan.
Such efforts, the researchers write, could not only help these families -- many of whom are Supplemental Nutritional Assistance Program (SNAP) users -- waste less food, but also eat more healthily as they would be less reliant on often-cheaper, processed foods at the end of the month, when SNAP benefits are running low and pantries experience higher demand.
"Nudges can be used to guide them not only to healthy choices, but also to take home portions appropriate to family size," Porpino added.
Norbert Wilson, a professor of agricultural economics and rural sociology at Auburn University who specializes in food pantry research, said pantries can also reduce waste in more straightforward ways, including simply offering clients to choose the food products they prefer rather than being given a box filled with foods they may or may not like.
"Having choice will allow clients to select products that are most likely to be consumed," Wilson told HuffPost.
There are challenges there, however. Some pantries are hesitant to embrace a client choice model because they fear this would create unequal levels of access to all foods. Further, Wilson noted, pantries are typically run by volunteers who may lack both the time and training needed to pass along information on nutrition, meal planning or food preparation.
While meal planning is key to reducing food waste, other experts have also pointed out that simply educating oneself about what expiration dates on food really mean can make a big impact. In an effort to help consumers do just that, Sen. Richard Blumenthal (D-Conn.) and Congresswoman Chellie Pingree (D-Maine) introduced legislation last month that would standardize food date labeling.
---
Joseph Erbentraut covers promising innovations and challenges in the areas of food and water. In addition, Erbentraut explores the evolving ways Americans are identifying and defining themselves. Follow Erbentraut on Twitter at @robojojo. Tips? Email joseph.erbentraut@huffingtonpost.com.