Whether you love your fancy sashimi or food court hand rolls (no shame, they're one of the best on-the-go lunches or snacks), sushi has always got your back.
To celebrate this joyous day where we can inhale all the sushi we like, we went behind the scenes to one of Sydney's best sushi spots, Saké.
At Saké Restaurant and Bar The Rocks, the talented sushi makers artists hand make around 11,000 pieces of sushi and sashimi in an average week. This equates to approximately 140kg of tuna, 25 whole Saikyo Salmon and 30 whole Kingfish used per week.
We spoke to Saké sushi chef Sung Yong Lee to learn more about the craft behind sushi making, getting some key tips along the way.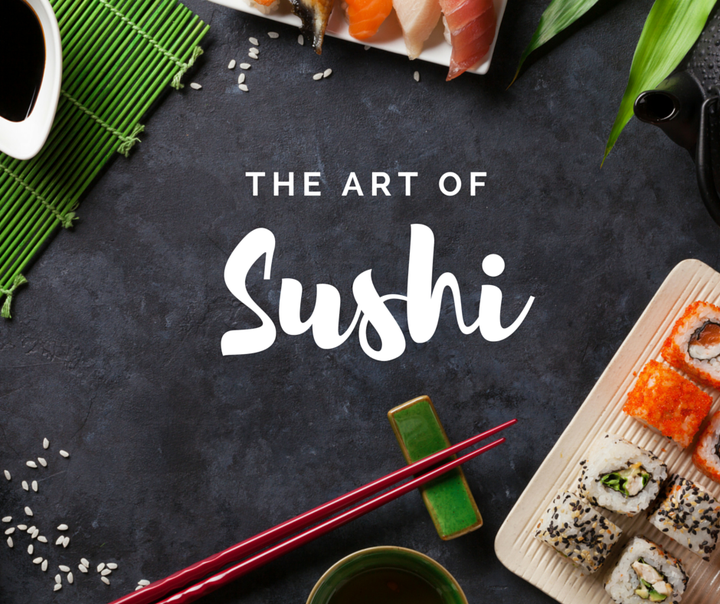 Rice
You might think rice is the least important part of sushi but according to Lee, good sushi comes down to the rice. As you would a silk garment, you should treat the cooked rice very delicately.
"In sushi, the rice is very important. Over 70 percent is rice so you need to prepare it properly," Lee told The Huffington Post Australia.
As soon as the sushi rice is steamed, a sushi seasoning made from vinegar, salt and sugar is added and mixed well with a Japanese rice paddle.
Sushi is best eaten at body temperature -- if the rice is too hot it's going to cook the fish and if it's too cold the rice becomes too dry and hard.
"When you finish cooking the rice, you have to mix it with the seasoning right away when it's still quite warm to absorb that moisture, otherwise it will get too dry," Lee said. "Then we leave it to cool for five minutes. Afterward, we place the rice in an insulated box for about one hour, then it's ready for the sushi."
The reason the rice is kept insulated is to prevent it from becoming too cold. According to Lee, temperature is absolutely key to good sushi.
"Sushi is best eaten at body temperature -- if the rice is too hot it's going to cook the fish and if it's too cold the rice becomes too dry and hard. It also changes the flavour if it's too hot or cold. Between 35-37 degrees Celsius is the correct temperature for sushi."
Toppings and fillings
As we know, sushi comes in a variety of toppings and styles, but they should all have one thing in common: fresh produce and expertly-cut fish.
While you watch Lee's quick, faultless knife skills, you become increasingly aware that while sushi on a plate may not seem that involved, it takes years upon years to be able to master the craft of sushi making.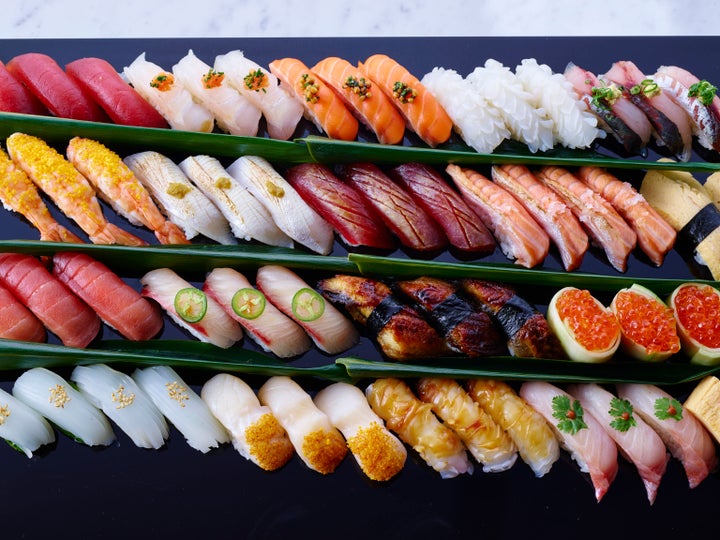 Watching Lee delicately slice and Julienne the sushi fillings is hypnotic and deeply relaxing -- something you could happily watch for days on end.
Everything is the same size -- the width, length, depth and even weight -- with no hesitation or double-checking required. Most of us can't cut an even slice of bread, let alone 10 perfect 20mm slices of kingfish.
Assembling
The way Lee assembles the sushi is an art form. There's no other way to describe it. When making nigiri, Lee picks up some rice -- perfectly-sized with no measuring needed -- and molds the rice into shape. The way he transforms the rice into the classic nigiri shape is mesmerising. It's hand art. Culinary sign language. Magic.
"For toppings we then use pickles, radish, egg powder, sesame, scallop powder or marinated radish," Lee said.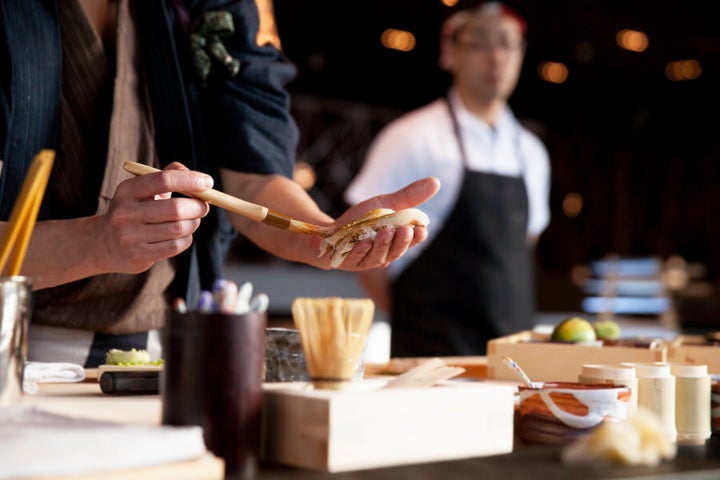 The craft of sushi making isn't learnt over a few weeks. Originally from Korea, Lee has taken years to perfect the Japanese craft and loves what he does -- which truly shows in his work.
"I have 10 years experience. I started as a kitchen hand and from there, I started to learn the knife skills and sushi making skills," Lee told HuffPost Australia.
"I really enjoy it. My wife is Japanese and I know how to speak Japanese, so I sometimes go to Japan and learn something new."