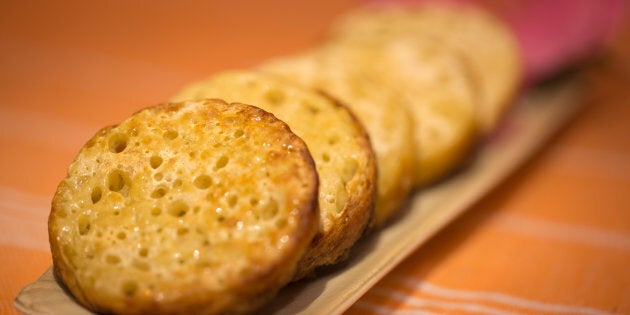 Cooking homemade crumpets from scratch is genuinely as easy as making pancakes with this recipe using four ingredients.
Yep, you too could be biting into these crispy lattices, with bubbles that inevitably fill with butter and syrup and deliciousness -- and they're made from cheap staple ingredients.
There's a catch -- one of the four ingredients is sourdough starter.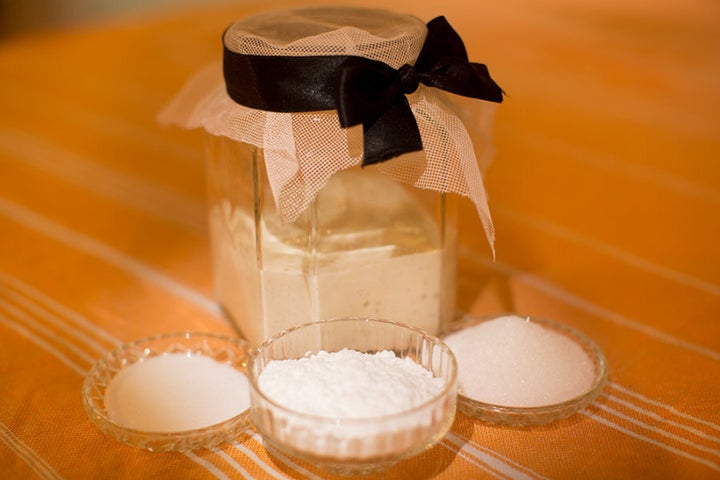 Once you have a healthy jar of wild yeast bubbling away, you can use it to make your own no-machine, no-knead bread.
Start your starter today, and you could be eating this deliciousness next week.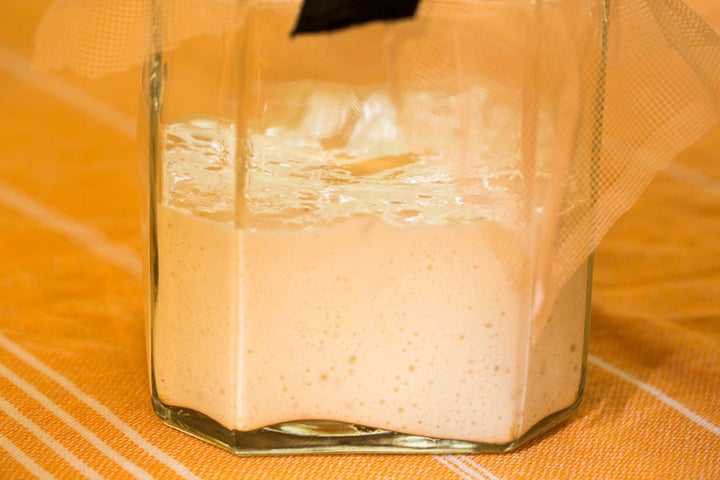 One cup of sourdough starter
One teaspoon of sugar
3/4 teaspoon salt
1/2 teaspoon bi-carb soda
Olive oil or butter
You'll also need egg rings and a frying pan.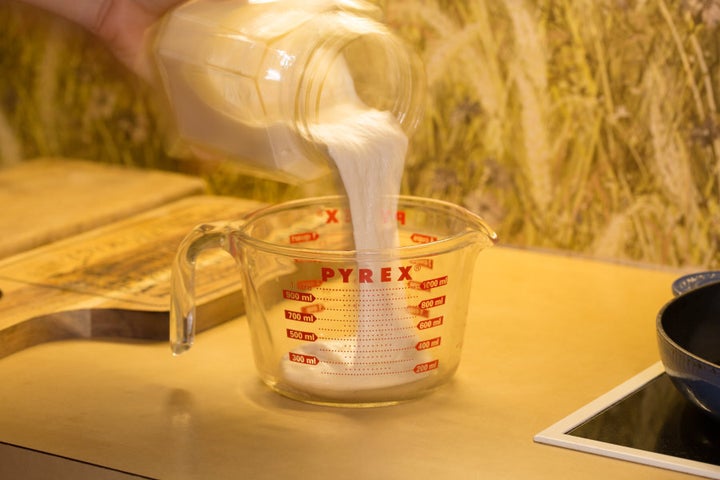 Oil the egg rings and place them in an oiled frying pan set at medium to low heat.
Combine the starter, sugar and salt and stir.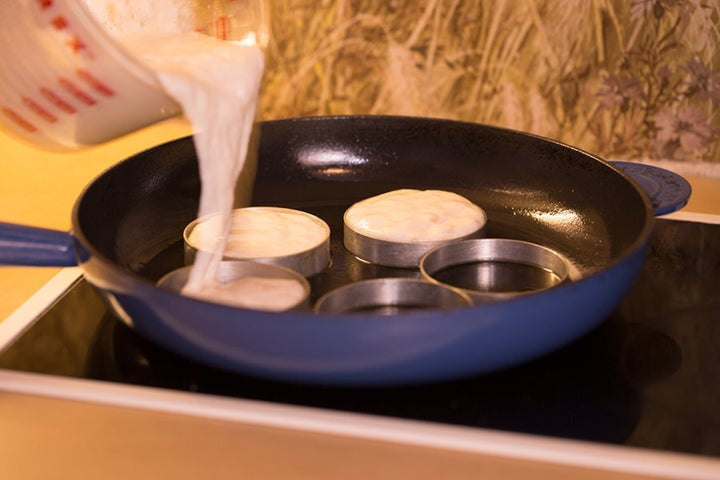 Wait until the pan and rings are thoroughly hot before adding the bicarb soda to the mixture.
As you mix it in, you'll see it react to the mix, forming fizzy bubbles. This is good.
Pour the mix into the egg rings making sure to leave a little space for them to rise.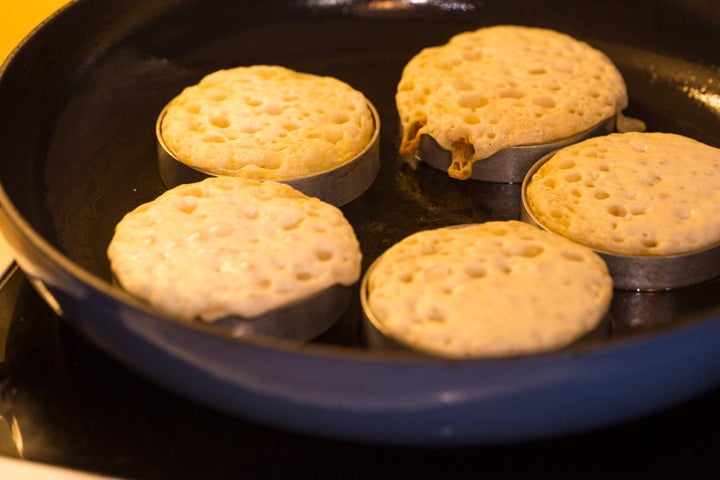 Watch as they bubble up and then gently puff into shape.
Once the top is set (ie not wet any more), gently pull the rings off the crumpets and use a spatula to lift them out of the pan.
If you have more mixture, re-oil the rings (careful, they're hot) and go again.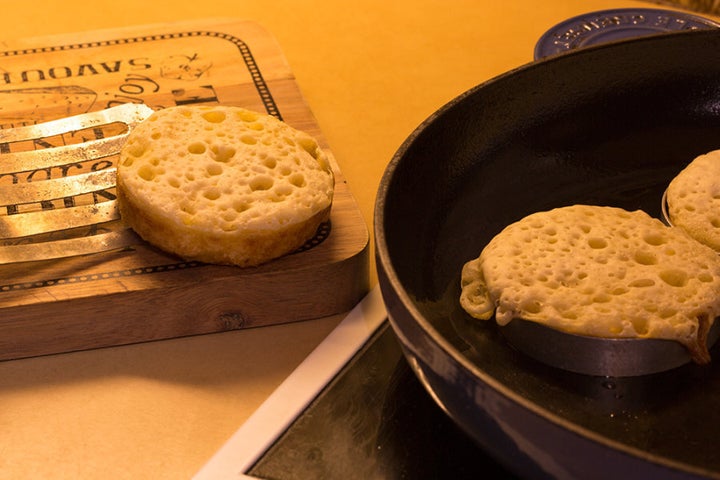 Now, your crumpets are ready to toast and enjoy, though you can always freeze them, or store them in an airtight container in the fridge for more than a week.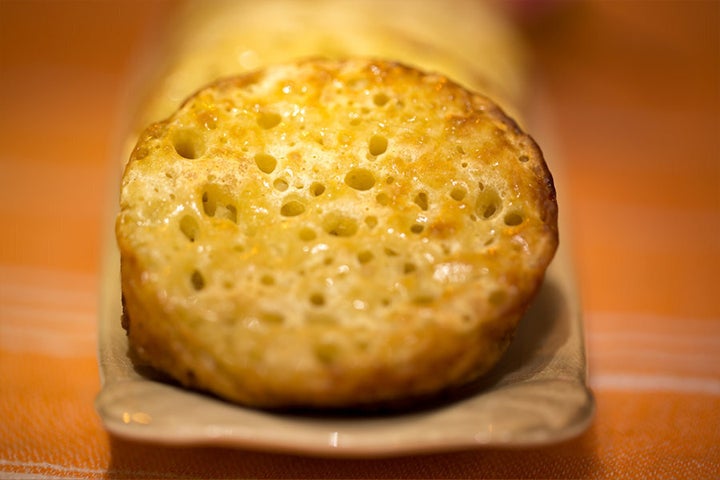 Eat them with butter and jam, or experiment with savory flavours like bacon, egg and rosemary.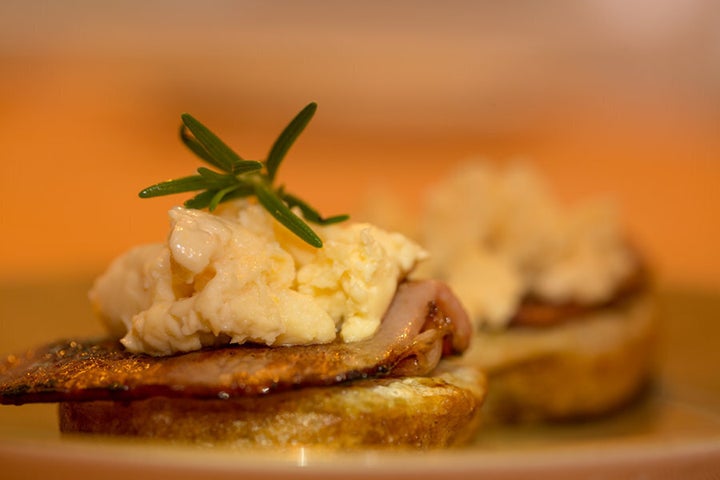 See, that sourdough starter was totally worth it, because now you can make crumpets every weekend.