Forget Adam Reynolds, James Maloney, Paul Gallen.
Forget the tactical preparation of Laurie Daley.
Forget fire-up speeches from legends like Tommy Raudonikis, Andrew Johns or Brad Fittler.
All New South Wales needs to square the State of Origin series in Brisbane on Wednesday night is, apparently, some motivation from The Wiggles.
The notoriously hard-edged children's entertainers have struck fear into the heart of every XXXX-swilling Queensland on Caxton Street with an ominous ditty that will probably make Johnathan Thurston too nervous to take the field.
Daley has been talking up the Blues' chances of an unlikely win at Suncorp Stadium, rolling out that classic Origin trope that all the pressure is on the other team. Which makes so much sense, given Queensland leads 1-0 and is playing at home, led by arguably the greatest player of all time.
But back to The Wiggles. (Seriously, we can't believe we're writing about this as much as you can't believe you're reading it).
State of Origin used to thrive on soft themes like hatred, fighting and blood. Now it's gotten tough.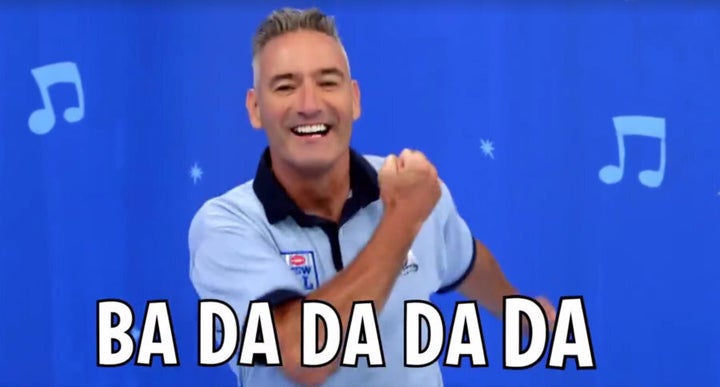 The Blues-loving foursome has released a "fire up" song that they hope will "get stuck in the head" of every Queenslander before Game Two kicks off.
"New South Wales, we're the Blues.
"Queensland, you're gonna lose."
It's so chilling it's as if Tony Soprano himself is standing over every Maroons fan with a golf club, shouting the lyrics. Not to mention the very Cory Bernardi-looking new member of The Wiggles naming all of the Blues Origin greats, none of whom have played in the last decade.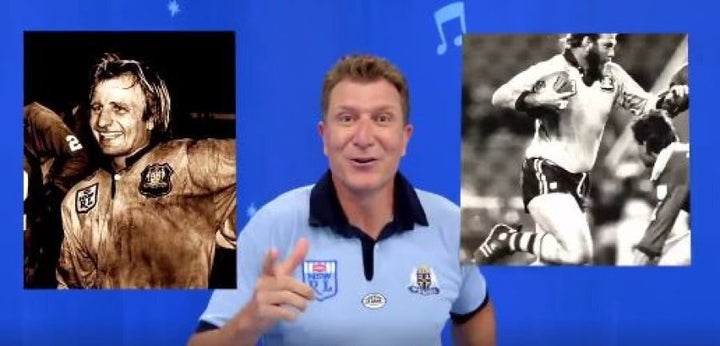 Editor's Note: In the interests of full disclosure, this writer is a Queensland fan. A bloody nervous one now, obviously.