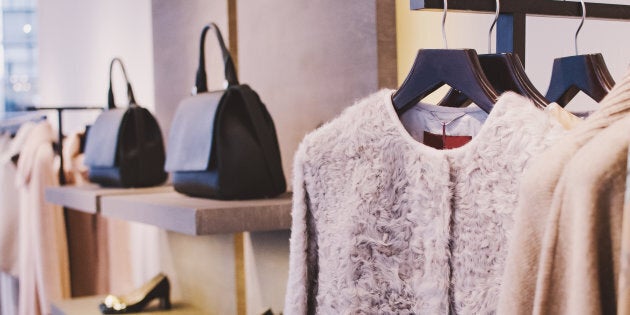 Online shopping revolutionised retail. No longer do you need to leave your house (or tracksuit pants) to browse your favourite brands, and not surprisingly, the popularity of buying from e-commerce sites is still rising.
In fact, a Roy Morgan Research study revealed that the online shopping juggernaut continued its upward trajectory in 2015, with 7,630,000 Australians over the age of 14 buying one or more products online in an average four weeks. This was a sizeable increase on 2011, when 5,704,000 people made online purchases within the same time frame.
Though, sometimes, you just can't get what you want on the world wide web. Particularly when it comes to fashion, some brands choose to keep an air of mystique, by being (annoyingly) unavailable online. Other labels might be available on sites in their home country, but those platforms won't ship to Australia.
Ordinarily the answer would be to visit your favourite bricks and mortar boutique or department store for some unique threads, but that's not always practical.
Shoptiques, the U.S based e-commerce marketplace platform which was started in 2012 realised this, and have this week launched in Australia. What that means is that you can now shop over 90 Australian boutiques and the site will send the goods to you.
Having previously launched in the United States, Canada, the UK and France, the shopping platform is now home to over 5,000 physical boutiques, meaning us Aussies have access to iconic international stores, too.
"Australia has some of the best fashion in the world, so we are excited that by joining Shoptiques.com our brand is now discoverable to a much wider customer base that wouldn't have otherwise known about us," said Kisskill boutique owners Jane Carrodus and Vicky Marcoulis in a brand statement.
"The expansion to Australia extends our global footprint and enables consumers from over 30 countries to gain access to a very distinct and vibrant Australian designer and boutique scene," "From day 1, we considered ourselves a global company. With this expansion to Australia, we can really say we're on our way, said Founder and CEO, Olga Vidisheva.
You can now shop from White Bohemian through the Shoptiques platform.
Of the 90 Aussie stores now on the platform, around half had their own e-commerce previously and the other half were only shoppable physically in-store. Having all stores located on the one site makes browsing and comparisons easy -- almost like a virtual shopping centre.
Stores such as White Bohemian, Wolfe and Ordnance and Kisskill are now live, among others.