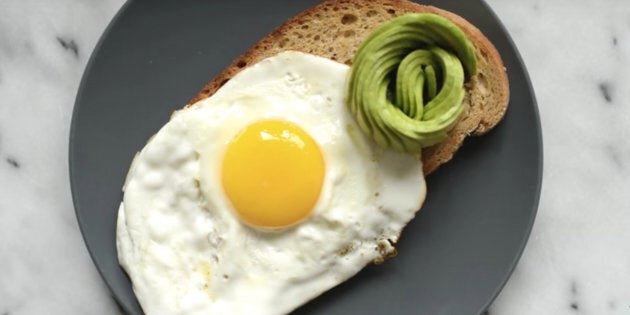 It's no secret that we love avocados. We eat them on our our toast, let them mingle with our chocolate in pudding, and even wear them on our ears. We're not alone in our avocado infatuation either, and we know this because the avocado rose exists.
The avocado rose is the most loving way you could treat your favorite fruit. Sliced thinly with care, gently shaped and twisted, and placed in all its glory on your plate, it is a beautiful sight. They're easy enough to make too, watch:
A few things you should know: it takes about five minutes to make one, and it's totally worth it, we promise. Never use an overly ripe avocado -- those are reserved for guacamole -- because it'll be impossible to slice thinly and neatly. Once you've made the beautiful rose, sprinkle it with lemon juice to keep it from turning brown. For further instructions, head on over to Hearty Nibbles and Bits to see how she does it.