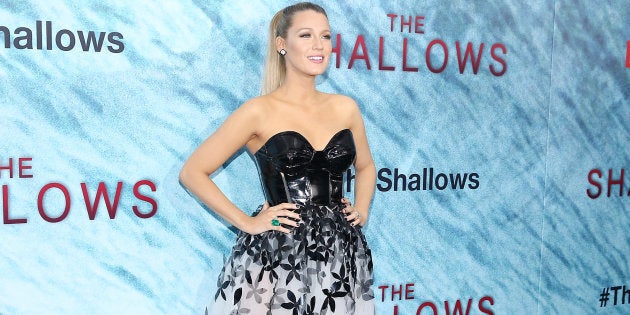 For us mere mortals a positive pregnancy test is an exciting time. A time to plan and prepare, a time to invest in several pairs of elasticated pants, a time to become a mac n cheese expert.
But not Blake Lively. In the space of just three days the pregnant actress has stepped out in so many amazing outfits we've started to lose count. Sure, she has the luxury of a stylist on hand and her hot rod of a husband Ryan Reynolds probably massages her feet every night, but still, we like to give credit where credit's due.
Blake, we salute you. For your commitment to high heels alone, but for looking so damn happy and amazing right now. You're an inspiration.