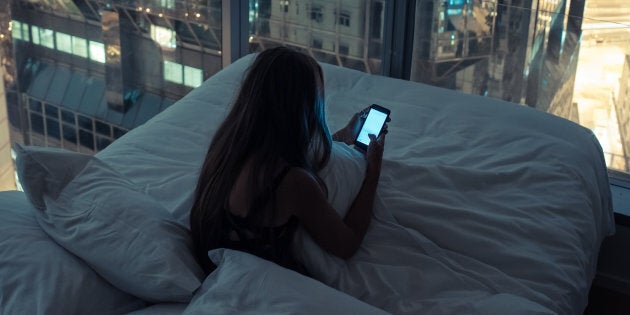 There was a time when a saucepan of warm milk and honey was the solution to a restless night's sleep, though it seems now, reaching for your smartphone is fast replacing the age old ritual.
According to the third IKEA Life at Home Report released on Wednesday, four in 10 people admit to checking social media when waking up in the middle of the night.
The survey of 12,000 respondents across 12 global cities including Australia, Stockholm and New York revealed feeling "at home" isn't necessarily based on the physical space of four walls and a roof, rather any place where friends and family can meet and connect in person or, unsurprisingly online.
"With social media being an ever present part of our lives, our concept of being alone has changed," Christine Gough, IKEA interior design leader told The Huffington Post Australia.
We can be physically alone but at the same time have a busy social life online. We can invite people less often to our physical homes, but share it digitally on a daily basis.
It doesn't come as a surprise then, that one in four Sydneysiders said they'd like to spend an extra hour a day at home alone.
"We can be physically alone but at the same time have a busy social life online. We can invite people less often to our physical homes, but share it digitally on a daily basis," Gough said.
Globally, 42 percent of respondents feel more at home outside their actual residence, and 54 percent of young (18-29 year old) Sydneysiders feel more at home at other places than their actual home.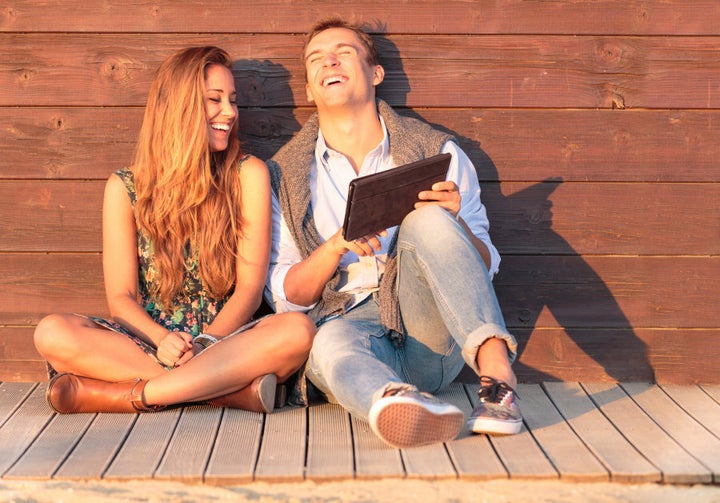 Despite this, as far as nurturing relationships goes 49 percent of people still see the home as the centre of all relationships.
Though 26 percent of 18-29 year olds believe Wi-Fi is more important than having social spaces within the home.
No dining table? No worries -- as long as there's Wi-Fi. And music, if you're a millennial, with 65 percent believing that playing it adds to that homey feeling.
"We no longer have a family cramming around the sofa to watch television together, it's now more important than ever to have spaces we can connect in, physically and digitally," Gough said.
As well as the importance of physical and online space, the survey found the home's sensory experience plays a role.
One in 5 respondents associate the home with a particular sound and 30 percent said their home has a particular smell.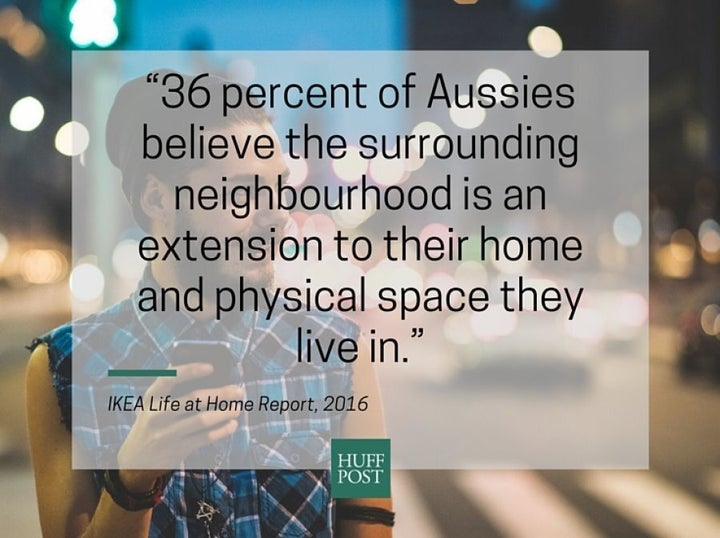 Interior insights from IKEA's design leader, Christine Gough
"Investing in tables with cable management systems will ensure that cables don't become a tangled mess for all to see and ensure bedside tables remain uncluttered."
"Once your cables are set up you won't have to touch them again or go on the hunt for outlets -- smart organisation will reduce your frustrations in the home and bring a calm feeling to your bedroom."
"A bedside lamp with an adjustable light ensures you can direct the light where you want it, this means you can have a focused light on your book or laptop with minimal disturbance to your partner next to you."
"Open planned living is the dream but this means that spaces need to be more multifunctional and flexible. This gives us the choice to be together or break away."
"Charging stations are becoming more important in the home and as a result everyday items are becoming multifunctional."
For example, floor lamps can now double as both a light and a place to charge your phone, and can be used to create a charging station in the living room, a hallway or even the bedroom.
"This summer you can expect colours at IKEA to move away from teals and pinks, to mint green and burnt orange. In terms of materials we are moving more towards natural fibres, handcrafted pieces and handwoven items."
"Natural materials will be mixed in with velvets to create a highly textural look in the home."