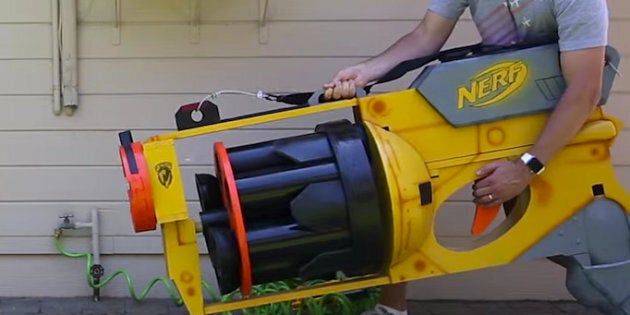 A former NASA engineer may rocket to fame with his newest creation: the world's largest Nerf gun.
Mark Rober said he built the supersized Nerf toy mostly to survive in the workplace.
"People have these Nerf dart wars at work," Rober explained on a YouTube video showing off his handiwork. "In an effort to keep people from picking on me, I decided to create the world's largest functional Nerf gun."