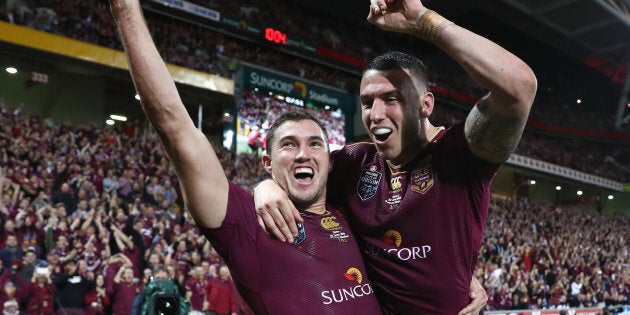 How do they do it? What's the magic ingredient? How do Queensland keep beating NSW year after year in the State of Origin?
There were players from all 16 NRL teams out there at a packed Suncorp Stadium on Wednesday night. You'd think the talent would even out. But Queensland were better. They won 26-16. They lead the series 2-0. The shield is theirs. That's now 10 series in 11 years.
Origin was a toss-of-the-coin contest for its first two-and-a-half decades. It is now, officially, one-sided. NSW competed well in Wednesday's match. Every time you thought Queensland were skipping out to an unassailable lead, the Blues struck back.
But Queensland did that magic thing they do. What exactly is that thing?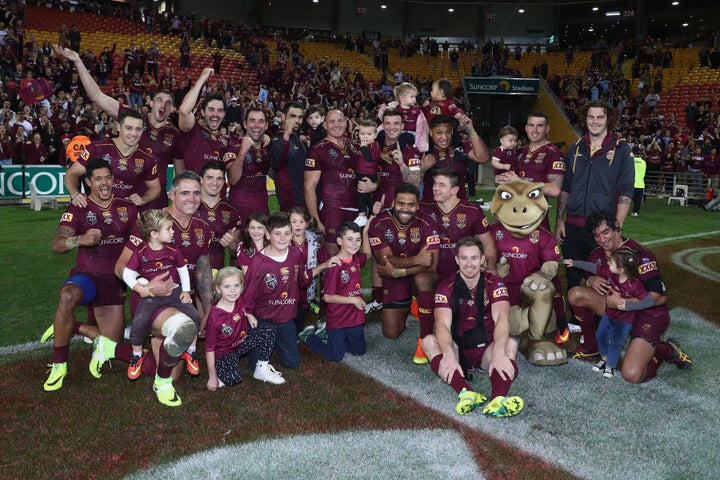 Queensland keep employing coaches who've had no experience or success in the NRL, so it's not that. It's not team bonding and harnessing the spirit of past Origin legends because both teams tap into all that these days.
It's professionalism. It's composure. It's wise old heads doing wise old things like not throwing stupid passes and not running out of the line in a panicky attempt to make miracle tackles, and not giving away four penalties in a row.
New South Wales did all that, and worse. But they also did plenty right. In the end the good more or less cancelled out the bad. The difference, in Queensland's case, is that there was no bad. When is there? That's a rhetorical question but we'll answer it anyway.
There never is. There just never is.
Queensland plays smart football. If they were a cricket batsman, they'd be the guy you can rely on not to throw away his wicket with a bad shot. If they were a team of builders they'd get your house done on time and at the agreed price.
And here's the really magic thing. The Queensland old guard is instilling the Queensland way in new players. Year after year, Queensland unearths debutants who look seasoned from their first match. By contrast, NSW players always look shaky for a match or two or three.
One such case on Wednesday night was Dane Gagai. For all the composure of the old firm of of Corey Parker, Cameron Smith, Johnathan Thurston and friends, it was third-gamer Dane Gagai who'll hog the headlines. He scored three tries -- including a thrilling chase down the right touchline just before halftime.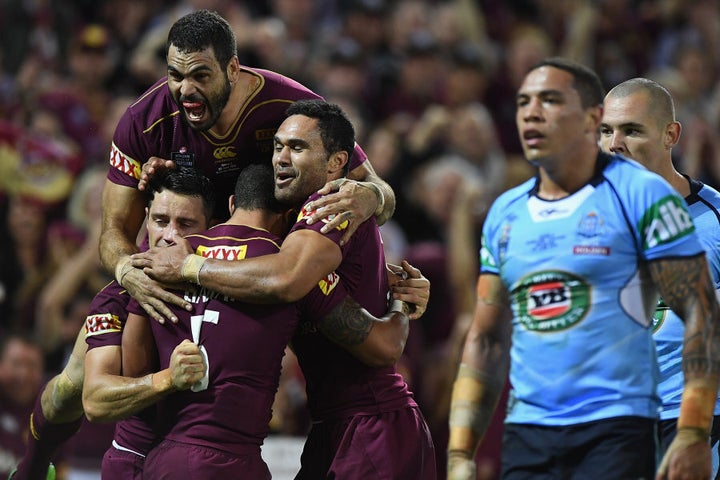 He's the fourth Maroon to score a hat trick in an Origin game. Could there be a more worthy one? Gagai has endured a horror year including the death of loved ones. In a memorable moment in club football, he stood in the centre of the ground in tears after his Newcastle Knights were heavily beaten.
"I'm just grateful to be on the back end of such an unbelievable side," Gagai said.
And sure, footballers always credit those around them. But when Queensland State of Origin players say it, you know they really mean it. And you know it's true.
"It's unbelievable. I love these boys. They work hard, they just keep busting their butts," Johnathan Thurston said after playing his 35th straight Origin.
"What our team has been built on over the years is working for each other and trusting each other."
NSW big man Aaron Woods was slightly less eloquent. "It just sucks man. It's shithouse" he said.
Which it was, if you come from New South Wales.
Like Origin I, this was a match New South Wales could have won. In game one, a blade of grass was all that stood between centre Josh Morris and a match-winning try. On Wednesday night, Tyson Frizell almost pounced on a loose ball in the in-goal for what would have been his second try. But a tiny knock-on from Michael Jennings in the scramble to ground the ball denied the four-pointer.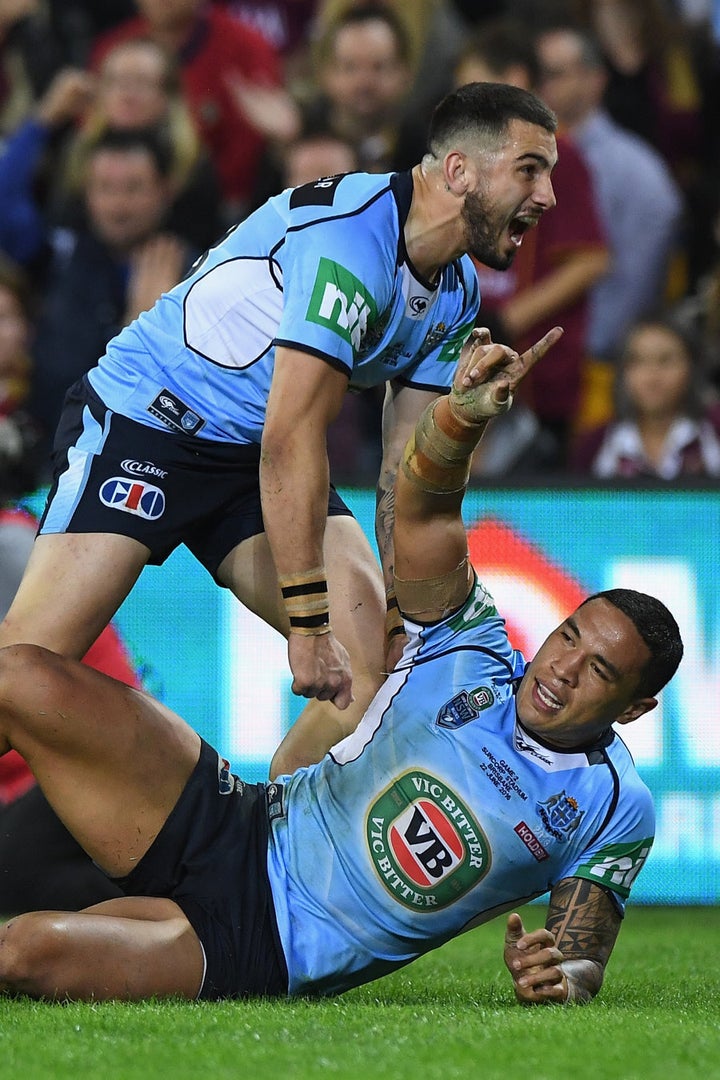 That was bad luck. But in the end, it came back to that thing about professionalism.
"Queensland's good enough without gifting them stuff like this," Nine commentator and former NSW player and coach Phil Gould said after NSW gave away a silly penalty at the start of the second half.
He was right. And you suspect he was also right when he said that New South Wales haven't given their playmakers enough latitude for much of the last decade. There's just no one out there running the attack for New South Wales.
The last great NSW playmaker Andrew Johns seemed almost to be crying in the commentary box after the match. Perhaps he could come back. He's only 42. He couldn't go worse than the current crop.
Tries: Gagai (32), Gagai (47), Gagai (63), Oates (73)
Conversions: Thurston (34), Thurston (49), Thurston (74)
Penalties: Thurston (7), Thurston (21)
Tries: Frizell (57), J Maloney (67)
Conversions: Reynolds (57), Maloney (68)
Penalty Goals: Reynolds (11), Reynolds (15)