She's every iPhone owner's favourite personal assistant. She's willing to answer your most ridiculous, trivial or intimate questions, calmly and without judgement.
She will do almost anything you ask of her. She'll even sing the Australian national anthem in front of 50,000 rugby league fans and –- according to some people –- she looks nothing like Siri sounds.
Siri? Yes, Queenslander turned New Yorker Karen Jacobsen is the voice behind the international English version of Siri on the iPhone and she can also pack a vocal punch in the singing arena.
Jacobsen's dulcet tones can be heard by more than three million iPhone users but, until now, many may not have known she had a spectacular singing voice.
Shortly before her national 'State of Origin' debut (the infamous rugby league clash between New South Wales and Queensland) Jacobsen told the Courier Mail newspaper how happy she was to be chosen to sing Advance Australia Fair.
"To me, it's a real honour to perform in front of a home crowd. I'm a really proud Queenslander," said Jacobsen.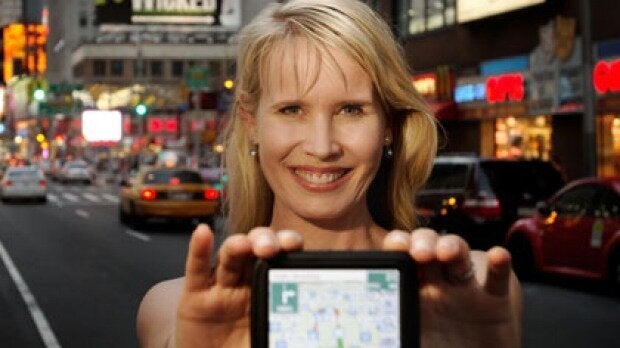 Jacobsen was born and bred in Queensland but now calls New York home, where she's in demand as a voice over artist and has also been featured on GPS navigation aids Garmin, Navman and Tom Tom. She has appeared in an off-Broadway stage show, has released nine albums and shared a stage with Norah Jones and Cyndi Lauper, and has co-written songs for TV shows Dawson's Creek and Passions. She's also the author of a new book, Recalculate. Is there no end to Siri's talents?