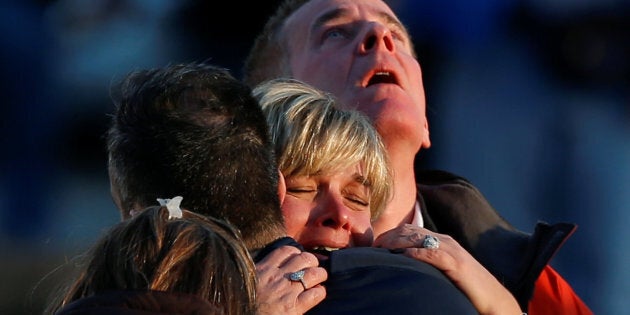 There have been over 80 public mass shootings in the United States since 1982. But America has done little in response to these massacres.
The nation mourned the deadly shooting at Fort Hood, Texas, in 2009, the killings at a movie theater in Aurora, Colorado in 2012, and the slaughter of Sandy Hook students in Newtown later that year. Yet the debate among Congress representatives about how to prevent mass shootings has remained at a standstill.
The mass shooting at a gay nightclub in Orlando, Florida, which left 49 people dead was one of the deadliest on record. However, the U.S. Senate failed to advance four modest gun violence reform bills on Monday.
The Huffington Post compiled this video to show just how little has changed over the years.
Watch above.