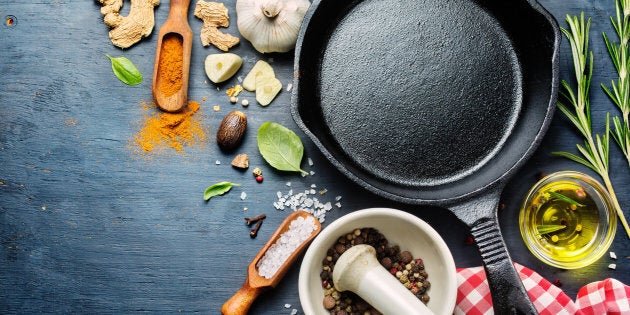 Getting the motivation to cook can be hard, especially when you don't consider yourself a chef by any means. But according to chef and restaurateur Matt Moran, everyone can cook delicious food -- you just need to start.
"Don't be daunted by it! Cooking should be enjoyable," Moran told The Huffington Post Australia.
"My best advice would be to start off with the basics, start with what you know and pick things up as you go along."
To make cooking easier, Moran suggests planning your meals so you have all your ingredients ready (and you're mentally prepared) for the week ahead.
"Most importantly, it's really all in the planning," he said. "Plan your week's meals ahead of time and utilise your leftovers into the next day's meals to keep things easy."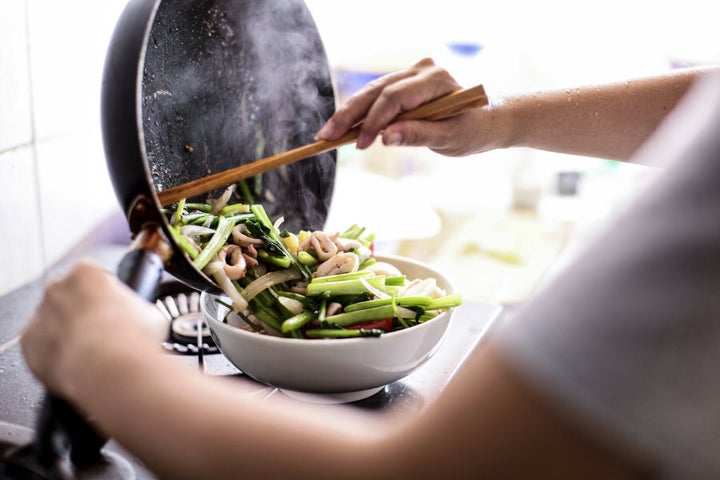 To help get you inspired to cook and try new things, Moran recommends exploring new cookbooks and growing your own little herb garden.
"I have a big library of cookbooks, though thankfully I no longer need to use them when I'm cooking, they just serve as inspiration," Moran told HuffPost Australia.
"I love a home kitchen garden and even though not all people have the space for a veggie patch, everyone can grow herbs by the windowsill and just use them as they need. There's nothing better than fresh herbs."
To get you started, we asked Moran to share his top 10 kitchen utensils and appliances -- but it wasn't an easy choice.
"It's like asking me to pick a favourite child!" Moran said.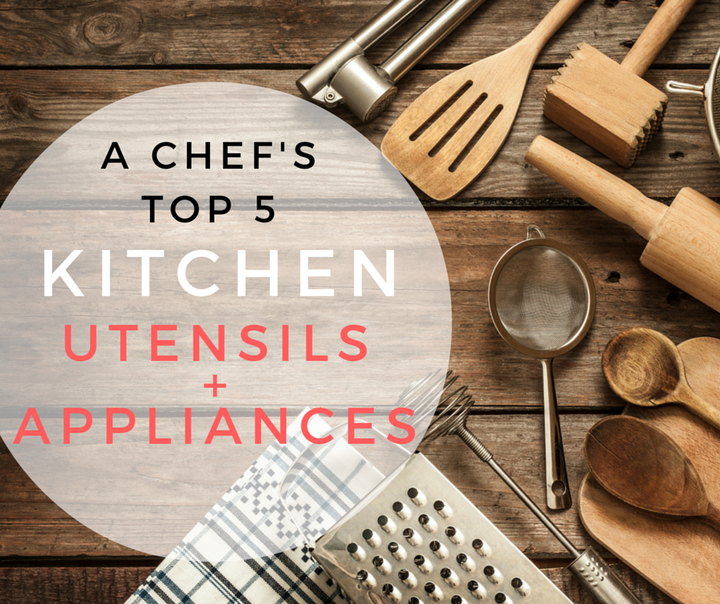 Moran's top five kitchen utensils:
1. Good quality knives
"First and foremost, great quality knives. And keep them sharp -- it's much safer as there's less risk of slipping or bruising or damaging ingredients.
"In my restaurants and at home I use Global Knives -– they're the best quality I've found. I used to use heavier knives where I could really feel the weight in my hand, now I prefer them lighter."
2. Mandoline
As many of us don't have the time to carefully slice 10 different types of vegetables, Moran recommends using a mandoline slicer.
"It's such a simple tool but a versatile one that really speeds things up," he told HuffPost Australia.
3. Excellent pots and pans
"Great quality pots and pans -- but not all are created equal," Moran said. "I personally use Scanpan non-stick cookware. I also love the tiny copper pots for sauces and you can take it straight to the table to serve. They look great."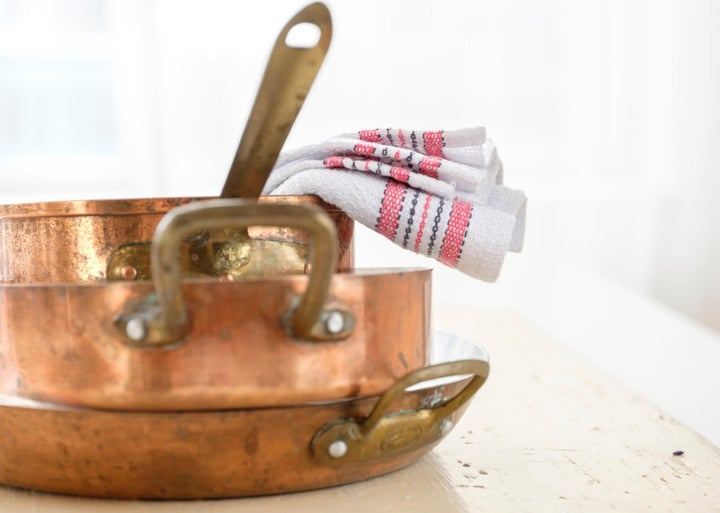 4. Pastry brush and spatula
While technically two utensils, they both go hand-in-hand and are essential for any avid baker.
"I've been baking a lot recently, so I'd have to say a great pastry brush and a silicone spatula," Moran said.
5. Tasting spoon
Cooking is all about tasting along the way to adjust the flavours and seasoning. Having a tasting spoon (it might be your favourite spoon or a vintage one you've picked up from the op shop) is a great way to ensure your dish is on the right track.
"A tasting spoon! Most important," Moran said.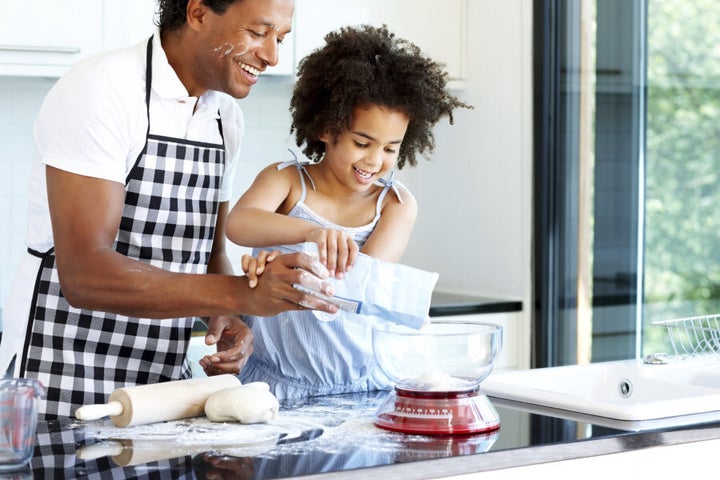 Moran's top five kitchen appliances:
1. Good quality cook top
"Number one is a versatile, good quality cook top so that it's easy to multi-task -- one that can take on lots of pots and pans without causing fluxes in temperature is a must," Moran told HuffPost Australia.
2. Pressure cooker
Pressure cookers are perfect for when you don't have much time to cook, and they make amazing, melt-in-your-mouth curries, stews and casseroles.
"Now that it's winter I've brought out the pressure cooker again. I love slow-cooking meats in the winter."
3. Ice cream maker
If you're an ice cream connoisseur, investing in an ice cream maker is a must.
"My daughter and I both have a sweet-tooth so I've got to include my ice cream maker here."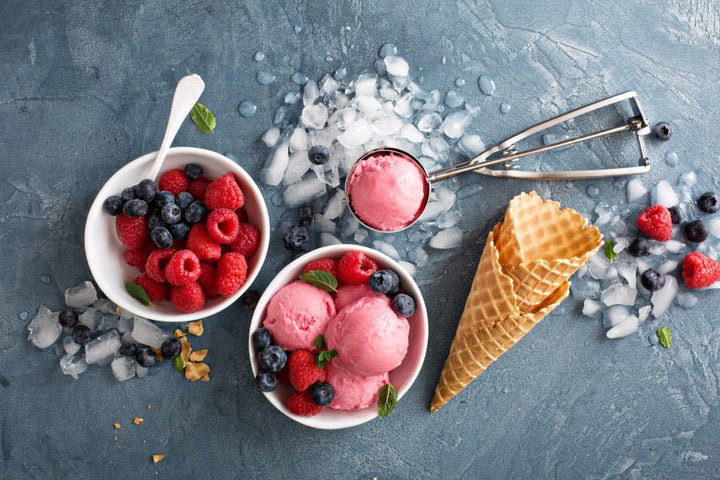 4. Food processor
Food processors are great for if chopping is not your thing, as well as for making nut butters, pesto, hummus, curry paste and grating veggies.
"A high quality food processor -- the right one can cut your cooking time in half which means more time to eat and enjoy."
5. High powered blender
For those who love smoothies, acai bowls and smoothie bowls, think about investing in a good quality blender.
"I've recently been making juices and smoothies in the mornings so I'd have to say a high-powered blender is a must as well."