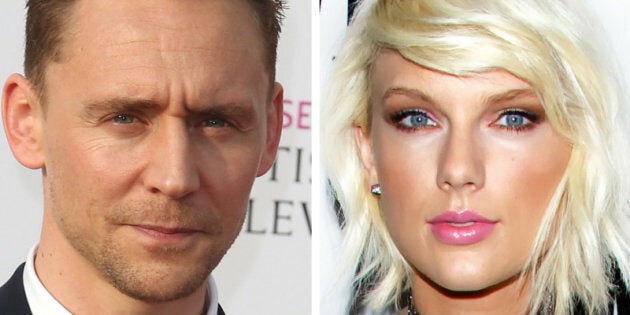 In another video captured by fans at the concert, you can see Swift embrace Hiddleston:
The two were declared some sort of an "item" when a series of ~not-at-all-staged~ photos of them kissing and cuddling on rocks in Rhode Island were published last week by The Sun.
Their makeout session was shocking, considering Swift had just split from her boyfriend of over a year, Scottish DJ Calvin Harris, in early June.
HiddleSwift's humble beginnings appear to have taken place sometime around the Met Gala in May, when many a news article was devoted to their adorable dancing.
"I was [at] a table with Taylor Swift, and The Weeknd was playing, and she said, 'The thing about these parties is nobody gets up to dance,'" Hiddleston said. "She, as a musician, was like, 'We've got to dance for The Weeknd.' So we got up and danced."
Will they last? Who knows. But will this be the last we see of them? Hellllll no.