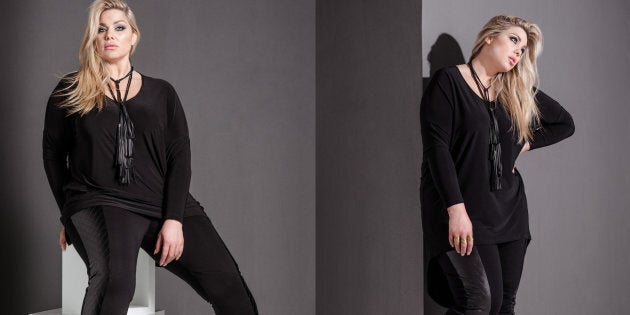 There's no denying that launching a small business online is a smart move.
Low startup costs and overheads, broad reach and the opportunity to access global markets; it's easy to understand why some businesses launch online, and choose to stay there.
But in the rush to get online, some are underestimating the power of good, old-fashioned, real-life face time with their customers.
And it can make all the difference.
Take Melbourne-based premium fashion label Harlow.
Over the past three years, founders Angelo and Kerry Pietrobon have built a solid customer base by designing, manufacturing and selling premium women's fashion in sizes 14 to 24 on their website.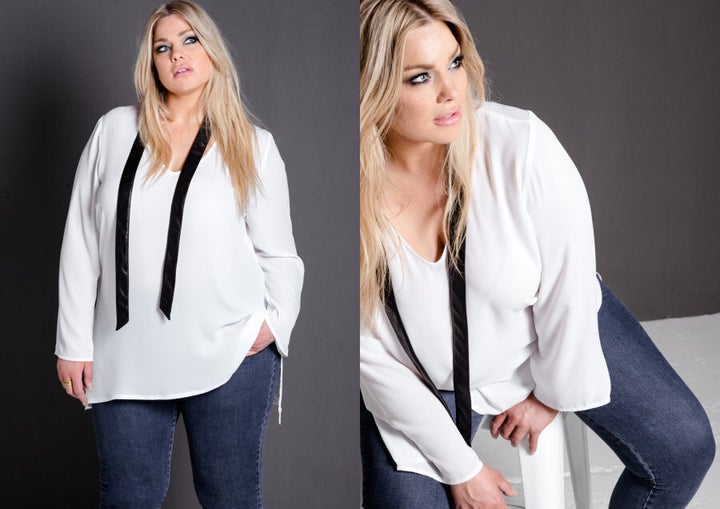 Kerry designs all the garments and they keep manufacturing local so they can ensure their limited-edition products are the highest possible quality.
"By being the customer I've always known that it's tough to find things in bigger sizes," Kerry told The Huffington Post Australia.
"We're all Australian-made, and ours are investment pieces, so we might be a little bit more expensive than offshore production, but these are pieces you'll still be able to wear them in five years' time.
"Early on, we looked at what sells and what has longevity, and tweaked the brand to get to the essence of Harlow and our customer; she has an inner rock chick, she's 35-50 and she likes timeless fashion that still has a little bit of sexiness to it.
"For us now, it's all about getting that first-time buyer on board -- after that, we've got them because they know the quality and they know the investment is worth it."
While this quality control saw Harlow develop an extremely loyal following early on, the couple saw that their business growth was starting to plateau, and their expectations of the online market weren't being met.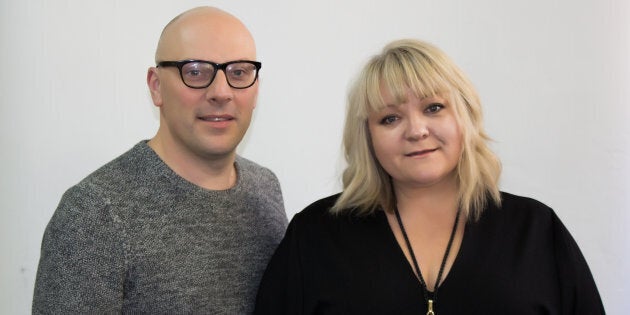 "We knew that if we went into a bricks and mortar store, it had to be in the right spot. If we'd taken a six-month lease on a place in the wrong spot, it could have killed our business," Kerry said.
"It was a way to access the market but it's been a lot smaller market that what we'd hoped, and it hasn't grown as fast as what people had been saying it would," Angelo said.
"Online is a great space but to attract more customers that want that premium product that we offer, we really had to find a way to reach them."
And they've come up with the perfect solution for Harlow -- popup shops.
So far, they've popped up in Melbourne and Sydney, will soon visit Brisbane and are now collaborating with two other designers for a pop-up in Melbourne's Northcote until July 3.
They said the popup stores attracted new customers who didn't know about the brand.
"We didn't get as many people in as we'd expected, but the ones that did, bought more than we expected," Kerry said.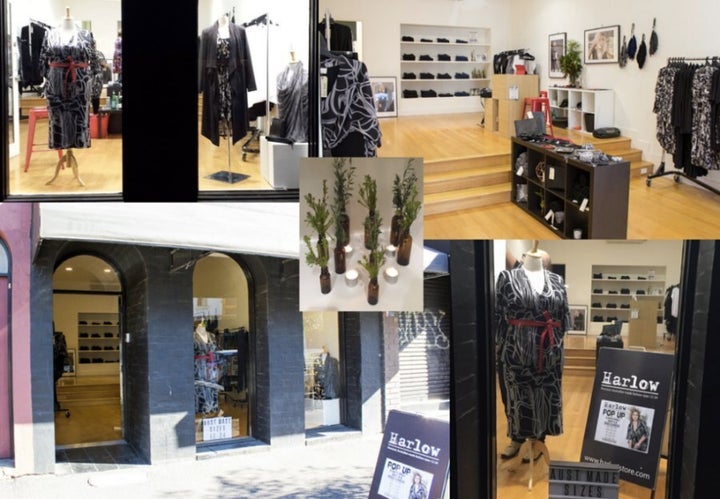 "Over the last two popups, I'd say 40 percent of people who bought from us had never heard of us; then there was 20 percent who knew about us but hadn't bought from us yet, and 40 percent were repeat customers. And of those, some tried things on that they'd never tried before and walked out with two other shapes or styles they wouldn't have bought online."
Kerry said platforms that offered short-term leases on retail spaces -- such as Creative Spaces and PopupBrands -- made it easier than ever for small business to try a popup.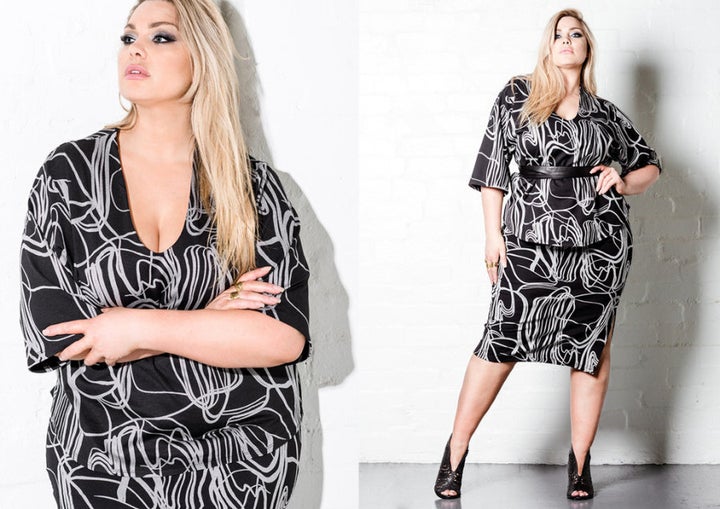 This store was a blooming good idea
Being better able service his customer's needs was also a driving factor in Kieran Birchall's decision to open a showroom for his Sydney-based small business, MyFlowerMan.
When Birchall decided to quit his job as a real estate agent and make his floristry side business a full time career, he thought it would only ever be an online venture.
Birchall started with wrapped bouquets for friends then began to land corporate gigs with hairdresser Edwards and Co. and H&M.
Business -- both for gifts and corporates -- grew rapidly through word of mouth and sales jumped, but he soon realised he needed a physical store.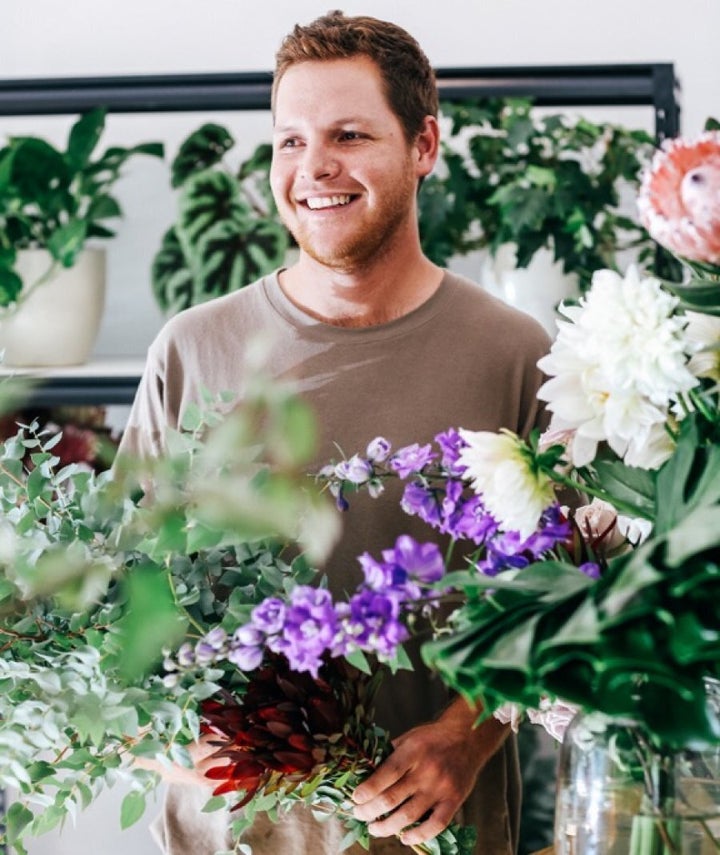 "We never thought we would open a store, we were always thinking 100 percent online," he told HuffPost Australia.
"However there was a lot of emails and questions with people asking for last-minute flowers or wanting to meet with me and see what we offer rather than me sending through reference images and explaining it via email."
And the result has been phenomenal. Birchall says online sales have doubled -- and a major factor in that is the physical store allows them the space to store more products and now offer same-day deliveries.
Birchall said whereas previously customers simply had to trust that he would create arrangements based on their vision, with the store they have peace of mind.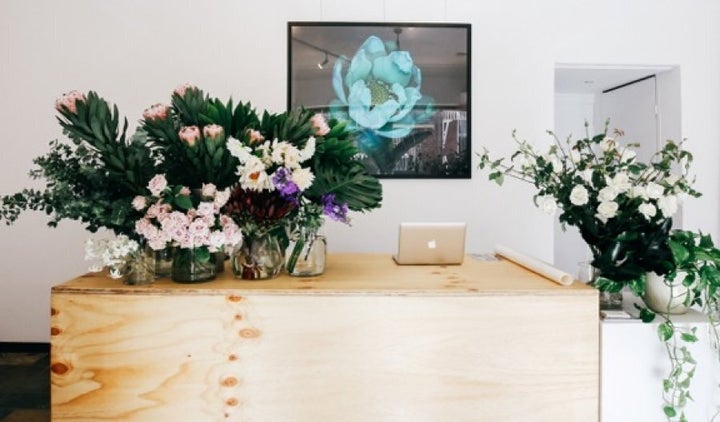 "Now they have the ability to come in and purchase flowers and have them sent out exactly as they hoped they would," he said.
And it's not as if Birchall's store is in the middle of retail-heavy Oxford St -- it's in a collective artist space at 5 Comber Street, Paddington which is a little off the beaten track. But Birchall says this was deliberate -- rates are lower and his store now functions more as a showroom for his flowers, artworks from local artists and complementary products he offers including candles.
"If someone wanted to buy flowers they would have to look up where we are and come here," he said.
"If (a busy retail precinct) was something that we were looking at (having a retail shopfront) we would never have taken on this space.
"But having said that it was an art gallery previously so it has that same sort of look and feel that we want our flowers to be -- clean lines and white walls."
Birchall says he will concentrate on building both aspects of his business.
"Online is great and I think it is still our main focus and we really want to really improve our online offering and really boost that up, but I do think it is still necessary to have a space where people can come in and see the products hands-on," he said.