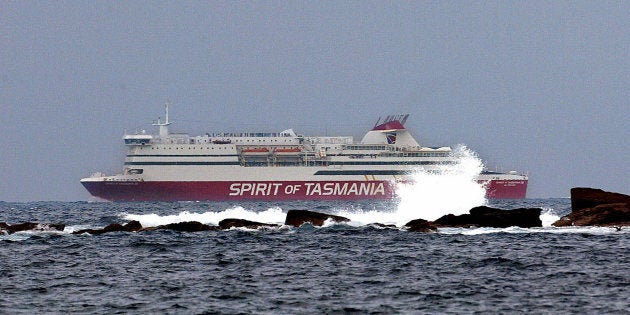 A search in Bass Strait has ended unsuccessfully for a man who fell overboard from the Spirit of Tasmania ferry early Saturday morning.
Victoria police said a report for the coroner would be prepared after authorities failed to locate the man.
"The decision to suspend the search was based on expert medical advice that the man could not have survived past midday, taking into account various factors including water temperature and weather conditions," police said.
Yesterday, police said the man who fell from the ship about 12.30am Saturday.
Witnesses told authorities the man tumbled overboard about 43 nautical miles south east of Port Phillip Heads.
Two Bass Strait crossing ships and 2 cargo ships had been helping police with the search. Water police were also assisting.
AMSA spokeswoman Andrea Hayward-Maher told the ABC that it was impossible to survive for long in the water, with the temperature in the search area about 12 or 13 degrees.
She said winds were of about 20 to 25 knots in the area with swells of up to 2.5 metres.