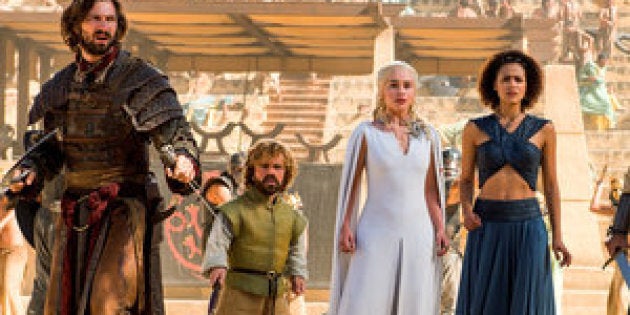 The end of "Game of Thrones" is fast approaching. But for parents and parents-to-be who love the show (and/or book series that inspired it), the "GoT" mania can live on in many ways ... like baby names.
Social Security Administration data over the past few years has shown that the franchise is already influencing parents' baby name choices, most notably with Arya and Khaleesi. But the potential beyond those examples is endless.
We examined the television show and books for some additional name inspiration. Here are over 80 baby name ideas from "Game of Thrones" characters ― the girls and the boys, deceased and the living, the good and the bad and the in-between.
Girls
Brienne
Meera
Margaery
Sansa
Ygritte
Shireen
Catelyn
Lyanna
Yara
Daenerys
Gilly
Arya
Asha
Cersei
Melisandre
Mordane
Myranda
Elia
Talisa
Myrcella
Ellaria
Jeyne
Missandei
Arianne
Olenna
Roslin
Osha
Shae
Walda
Selyse
Ros
Lysa
Penny
Obara
Unella
Tyene
Nymeria
Boys
Bronn
Benjen
Bran
Robb
Roose
Petyr
Kevan
Euron
Tyrion
Bryden
Davos
Eddard
Jojen
Jorah
Samwell
Rickon
Loras
Edmure
Tywin
Gendry
Jaime
Mace
Trystane
Olly
Podrick
Stannis
Jaqen
Drogo
Oberyn
Sandor
Gregor
Joffrey
Varys
Renly
Hodor
Jeor
Tommen
Daario
Quentyn
Jon
Mance
Tormund
Viserys
Lancel
Ramsay
Theon