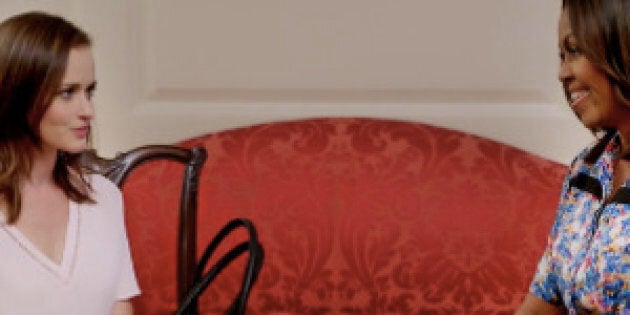 Where the Obamas lead, Rory Gilmore will follow.
When "Gilmore Girls" aired what was originally intended to be its series finale in 2007, Rory bid Stars Hollow adieu to follow Barack Obama on the campaign trail as a political reporter.
Nine years later, Obama is seated comfortably in the Oval Office, "Gilmore Girls" has been resurrected by Netflix for a four-part revival series and Rory is getting some face time with none other than First Lady Michelle Obama.