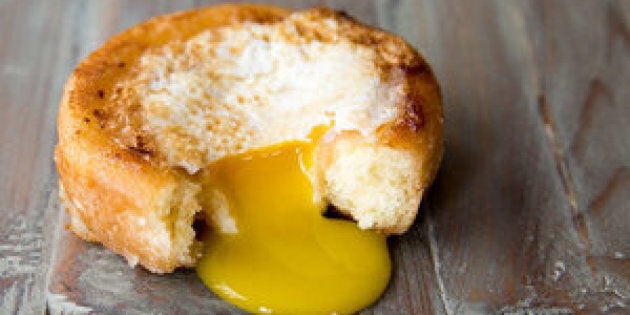 Take a look at the most glorious sight your breakfast-hungry eyes will ever see: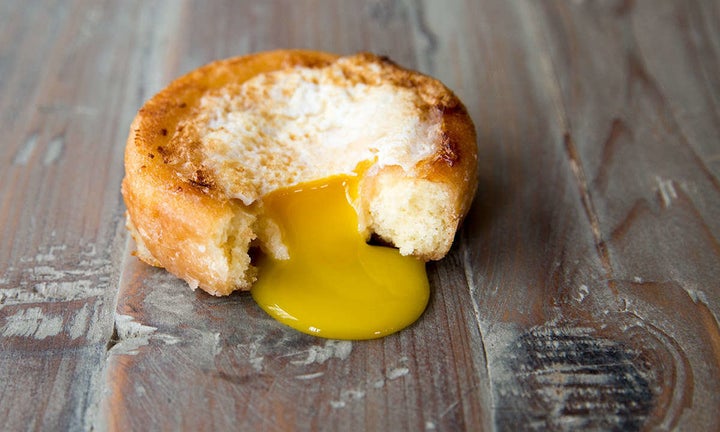 That right there, ladies and gentlemen, is a donut-in-a-hole -- basically a toad-in-a-hole that uses a donut in place of bread. It's what a toad-in-a hole has always wanted to be; the perfect union of the two best breakfast foods. It's changing the breakfast game, and is also absolutely delicious and stupid-easy to make.
Created by the brilliant hands of Jiselle Basile, a chef and food stylist over at Extra Crispy -- a site devoted entirely to all things breakfast -- this is a breakfast to be tried at least once (or once a week). Head on over to Extra Crispy for Basile's recipe.