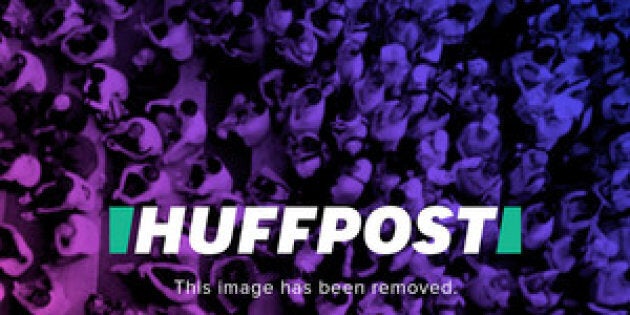 Would you ride an all-glass slide perched 1,000 feet above Los Angeles on the side of a skyscraper? Guillermo would rather not.
Jimmy Kimmel's beloved sidekick can barely keep himself together in the video above as he prepares to ride Skyslide, a new attraction that opened in LA over the weekend.
The slide is affixed to the edge of the U.S. Bank Tower, 70 floors over downtown LA. It's 45 feet long, about four feet wide and made with glass just slightly more than one inch thick. The chute is said to be so sturdy that you could "hang two blues whales from the slide, and it wouldn't budge," John Gamboa, a vice president with OUE Skyspace, told CNN.
But that doesn't make the ride any less terrifying: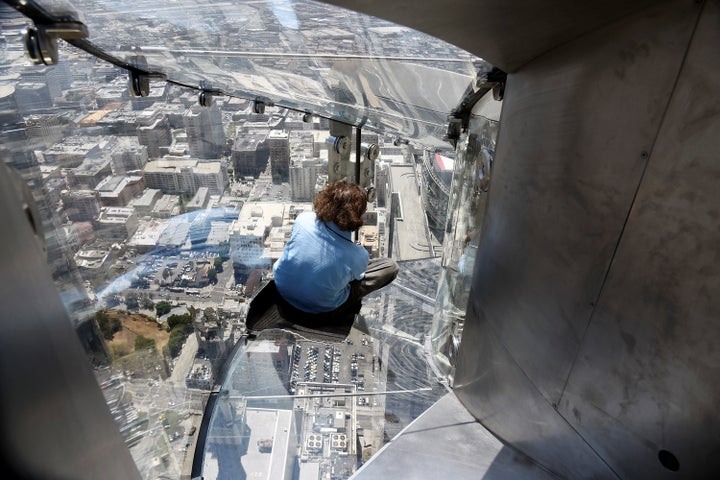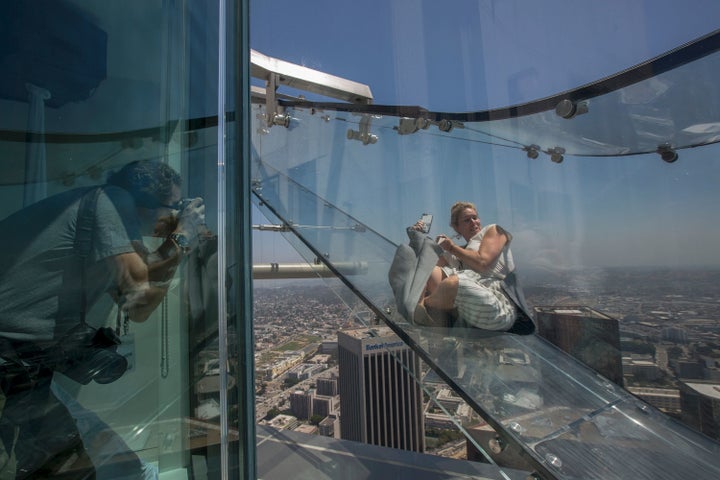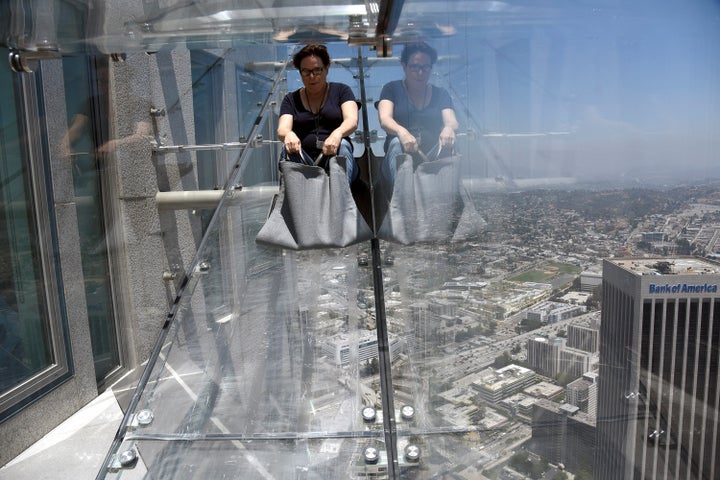 The Skyslide is part of OUE Skyspace, a new observation area offering panoramic views of Los Angeles. A $33 ticket will get you access to two stunning observation decks and a ride on the Skyslide.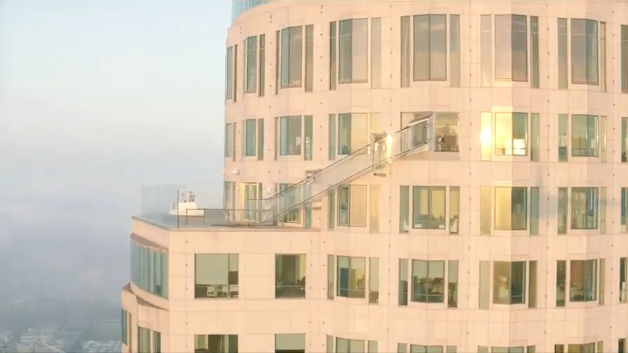 But if you'd rather stay on the ground and take a road trip, we certainly wouldn't blame you.