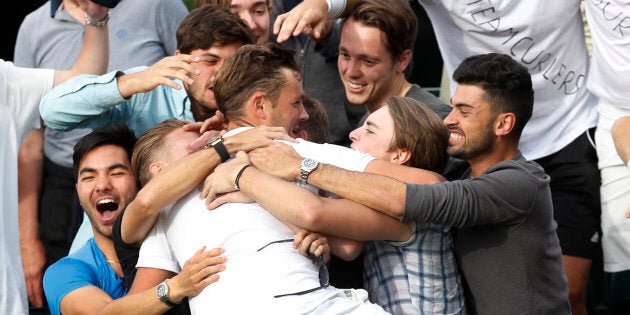 Yet again, it's England versus Europe. This really is the only story this week in sport, politics, you name it. But this time the story has a twist.
Meet Marcus Willis. Never heard of him, right? Nor had Roger Federer, who is Willis' upcoming opponent in the second round of Wimbledon. Fed knows his tennis but you'd need an encyclopaedic mind to be across Marcus Willis. He's ranked 772 in the world. He didn't even have a Wikipedia entry until this week.
So who is this unheralded Briton who still has a bedroom in his parents' home, whose main job is coaching kids and who has earned just £258 ($A463) in second-tier professional tennis tournaments this year?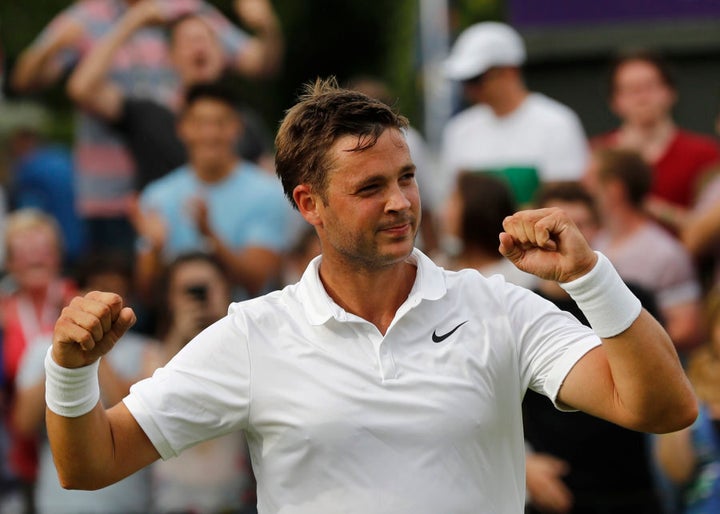 Here's the really good part. Willis, 25, only made it to this year's Wimbledon because his new girlfriend Jennifer talked him out of taking a job as a tennis coach in Philadelphia. One thing led to another and here he is.
Willis had to get through pre-qualifying and even pre-pre-qualifying just to make the main Wimbledon draw. He got through. And there he was, in the first round at Wimbledon. Where surely, he'd put up a fight but be blown away by the energetic Lithuanian Ricardas Berankis, ranked 54 in the world.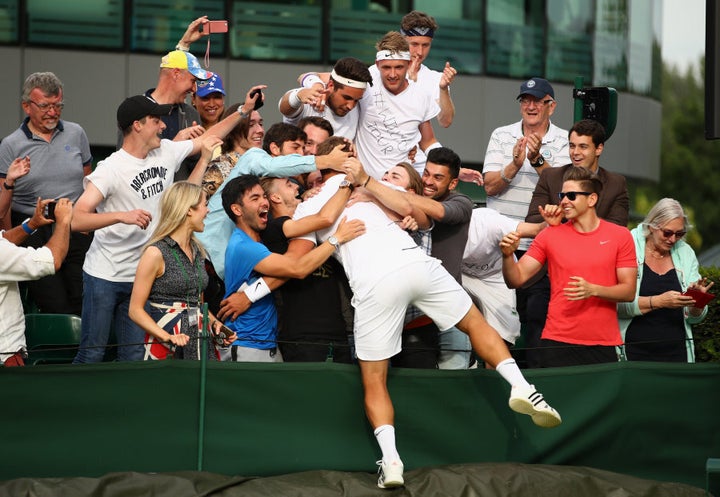 Out on court 17, Willis was cheered on madly by mates and his girlfriend. Jennifer who was only there because equipment had failed at the dentist's clinic where she works and all appointments were cancelled. Willis won. In straight sets. 6-3 6-3 6-4. Boom.
Post-match press conferences usually turn boring when the topic of inquiry moves to the next match. Looking forward to it? Yeah. Can you win? Two players out there.
But Willis gave some fantastically quotable quotes when asked about Federer.
"No. He wasn't at the last Futures tournament in Tunisia."
Haha. How about a comparison between you and the Swiss 17-time Grand Slam title winner?
"Just a little bit better than me? I didn't think I'd be answering these questions in a million years."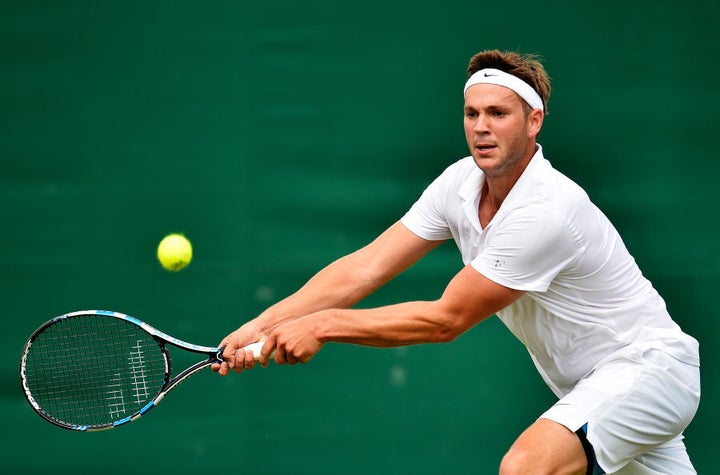 So what's a normal Monday like for you, then?
"Mini Reds four to five. Then a 14‑year‑old boy, got on the rating tour, 10 points, loving it. Then I think I got Ben Cleary six to seven. I need to look at my diary. I keep getting new lessons every now and again."
Ben Cleary just became the most famous young tennis student in the world.
And Marcus Willis be getting plenty more bookings soon, you'd imagine, no matter what the result of his match against the 34-year-old seven-time Wimbledon champ.