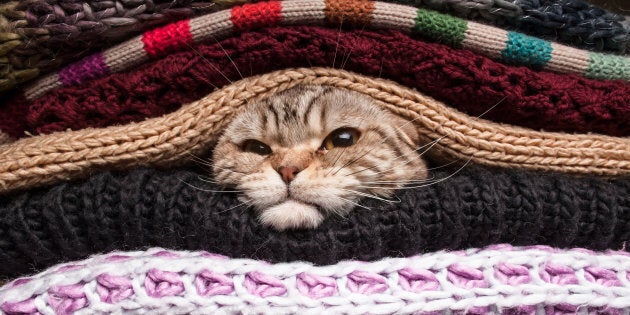 Winter: hot cocoa, fuzzy socks and waking up to the sound of rain on your roof.
While this time of year certainly has its perks, when one is made to feel like an actual ice block there are some bad habits we tend to fall victim to (and we're not talking about your generous roast potato helping).
From using the dryer to heat up your clothes to reheating your trusty wheatbag before it's fully cooled, ahead six tips to make such habits redundant and ensure a warm, inexpensive and most importantly safe winter.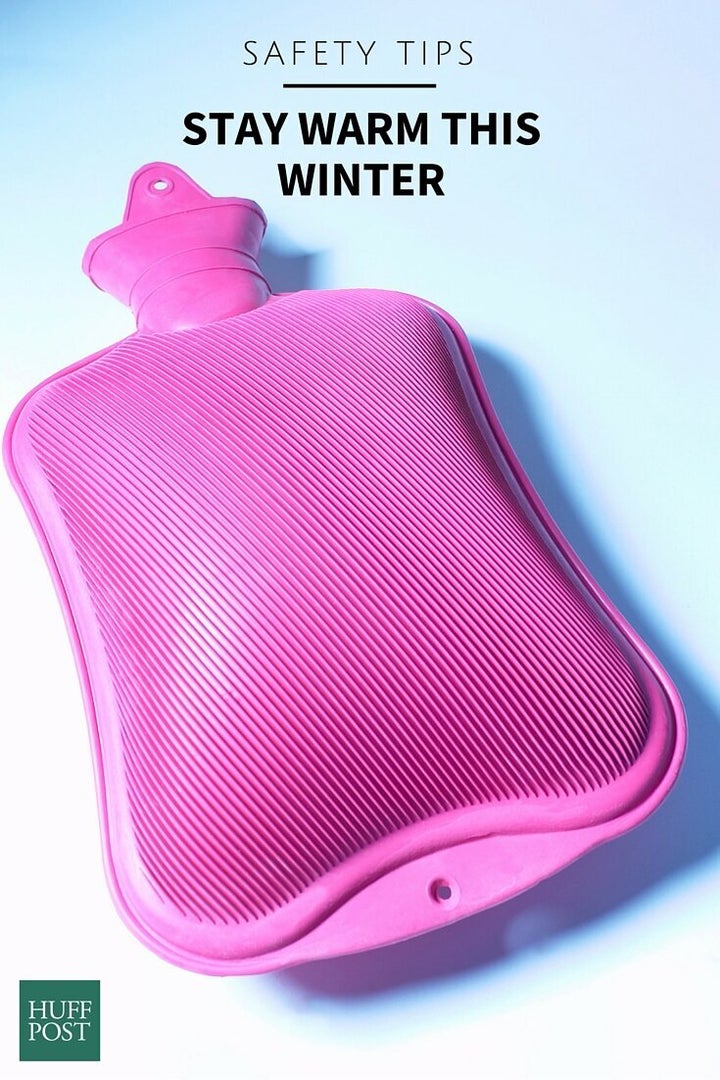 1. Skip the dryer to warm your clothes
Putting your clothes in the dryer to make them warm before getting changed is an expensive habit.
That's an extra $5.70 a month per person, or $34.00 per quarter for a family of two -- and that's even before using the dryer for its intended purpose.
Free idea: donate that money to the homeless who, during periods of extreme weather, struggle to access services as homeless accommodation and emergency housing reaches its capacity.
2. Be smart with your wheatbag
These warm bundles of joy may well be like the lap dog you never had, but they also have the ability to spark a fire.
"When overheated and insulated in bedding or by other means, the excess heat in the bags cannot dissipate which may can result in spontaneous combustion of the wheat grains," Queensland Fire and Emergency Services said in a statement posted to Facebook in June.
They advise against taking a wheatbag to bed with you or sleeping with one, particularly in children and the elderly as it may ignite a fire. Another equally important safety measure: check your electric blanket for any faults annually.
Remember:

• Don't overheat the wheatbag by placing it in the microwave longer than specified by the manufacturer.

• Don't leave the wheatbag unsupervised in the microwave.

• Don't let anyone, particularly children or the elderly sleep with a wheat bag.

• Don't use the wheatbag to warm your bed up, as it may spontaneously ignite.

• Don't reheat the wheatbag before it has properly cooled.

• A wheatbag should be cooled down on a non-combustible surface before storing.
3. Avoid turning the thermostat up
"Did you know that each degree of extra heating could increase your energy consumption by 10 percent?" Capomolla told HuffPost Australia.
Instead, it's recommended to keep the thermostat between 18 to 20 degrees.
"Before hitting the up button or moving the thermostat to the right, look down and see if you are wearing socks," Capomolla said.
4. Layer up
Speaking of socks, can we talk about layers?
For your base layer (against your skin) make friends with materials that will deter sweat. Sweat turns damp and will make you cold -- far from helpful.
Look for wool or a wool blend for your next layer which helps to insulate the heat. Follow with a jumper, jacket or coat.
5. Check your home insurance policy
Australia's east coast has already faced severe storms this winter, serving as a reminder for the importance of households to prepare a disaster plan.
According to a new survey released by ServiceSeeking.com.au, seven in 10 Australians (68 percent) don't have a flood disaster plan in place.
The data surveyed more than 4,000 men and women.
"Most of us naively think what we see on the news will never happen to us. But no-one is immune from bad luck when it comes to natural disasters," Jeremy Levitt, CEO of serviceseeking.com.au told HuffPost Australia.
"At the very least, check your insurance policy to see if there are any exclusions and talk with your neighbours to formulate a plan so you can help each other out," Levitt said.
6. Close the curtains and blinds in the evening
"Windows play a huge role in retaining heat in your home, with up to 20 percent of heat escaping through windows," Capomolla told HuffPost Australia.
And another 25 percent of heat will escape through unwanted air leaks and draughts.
Get into the habit of closing blinds and curtains when the sun goes down. And remember those door snakes you always hated when living at home?
"Your mum had them for a reason. Stop heat escaping under the door and put them to good use," Capomolla said.