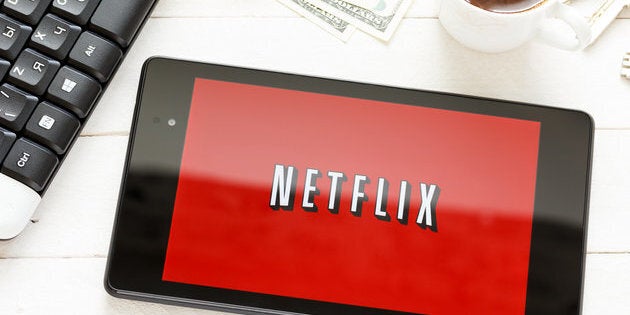 In a bid to maintain its position as the most popular streaming service provider, Netflix may be getting ready to add a new feature that would allow users to temporarily download content.
Dan Taitz, chief operating officer at Penthera, a US tech company that sells software to streaming video providers that lets viewers download content, has told Fortune magazine that "it's obvious" Netflix will jump into the downloads market.
"From industry sources, I know that Netflix is out in the market negotiating to get download rights in addition to streaming rights," Taitz told Fortune.
"Content providers are getting asked that now from Netflix so [Netflix] can offer a download service."
Neil Hunt, Netflix's chief product officer, has previously told Gizmodo that while the ability to download was a heavily requested service from users, he believed that if the company were to offer both streaming and downloads it would create a "paradox of choice" resulting in anxiety among users.
"One of the things I've learned is that every time you offer a choice, you paralyse some people who can't decide if that's what they want to do or not," he said.
"Now, that sounds really stupid and self-serving, but it is in fact true."
(Well, they're your words Neil, not ours -- but it's fair to say we kind of agree.)
While Netflix has declined to comment on Taitz's claims, it would appear that the company has recently changed its opinion, with CEO Reed Hastings saying that the company must "keep an open mind" about downloads at an earnings call earlier this year.
It's safe to say though that one of the things that ticks off most Australian Netflix subscribers is their inability to access the larger U.S. content library, as opposed to not being able to download.
Recent statistics show that almost five million Australians now have Netflix, and while it is the most popular subscription service by far, its users are flocking to local services Stan and Presto to meet their growing appetites for content, according to Michele Levine, CEO of Roy Morgan Research.
"Our international forecast for fewer net adds than prior year is due to a tough comparison against the Australian/New Zealand launch," the letter read.
"While ANZ is growing steadily this Q2, it is less than the launch spike last year."