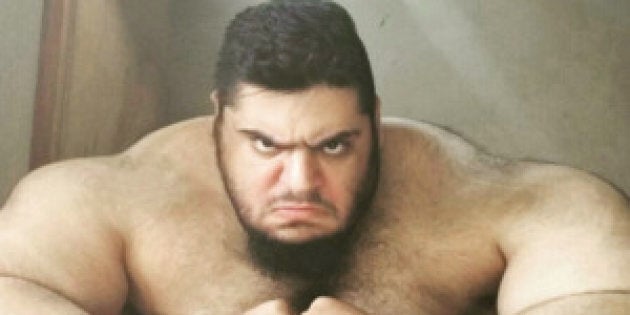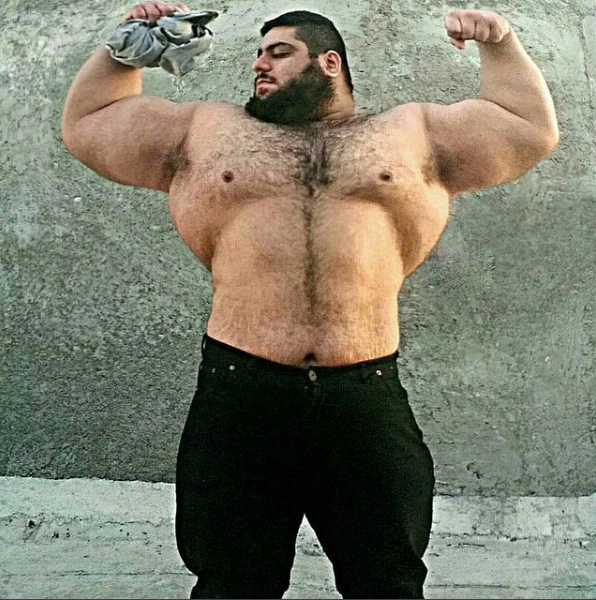 Bulging with 342 lbs of sheer muscle, WWE hopeful Sajad Gharibi certainly deserves the title "Iranian Hulk."
The massive 24-year-old powerlifter can reportedly lift a whopping 386 lbs -- more than his own bodyweight. That's pretty impressive seeing as a baby elephant typically weighs just over half that mass: about 200 lbs.
The Mirror, which provided that metric for Gharibi's terrific strength, didn't specify how he lifts such a weight; but for possible context, an American weightlifter last year set a new record for the raw bench press by lifting 622.5 lbs, according to the International Powerlifting Federation.
Gharibi, the self-proclaimed "Persian Hercules," regularly enjoys frowning at the camera while flexing his enormous muscles for his 105,000 Instagram followers.
A healthy diet is surely important for strength. Has a pineapple ever looked so tiny?
What size shirt does he wear? XXXXXXXL?
Lifting heavy objects? No problem. Fitting into a car? Not so simple for the Middle Eastern Hulk lookalike.
Gharibi himself has proudly drawn comparisons to his green superhero twin.
Message received loud and clear. We promise not to make him angry.
CLARIFICATION: This article has been updated with an alternative figure to provide a comparison for Gharibi's strength.