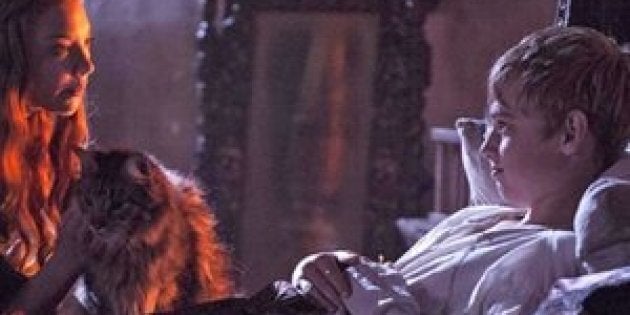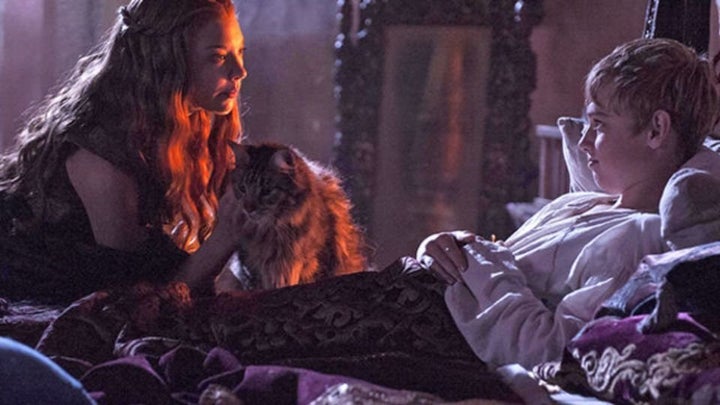 (Spoilers are coming, you've been warned!)
Meow we finally know the truth.
In the most gut-wrenching scene from Sunday's "Game of Thrones" Season 6 finale, Tommen Baratheon, the first of his name, jumped from a window of the Red Keep, ending his reign and actor Dean-Charles Chapman's run on the show.
The scene was horrifying, but after it, only one question was on everyone's mind: Who the heck is going to take care of Ser Pounce?
"Yeah, I don't know. I suppose there's a lot of staff around the kingdom to look after him. Hopefully he didn't get caught up in the blast. That'd be a tragedy. I like to think he'd also move on with his life and get a girlfriend maybe," Chapman told The Huffington Post.
Pounce, of course, is the hero cat who stole the moment in Natalie Dormer (Margaery Tyrell) and Chapman's first scene together. Tommen's pet made only one appearance on the show, and now we know the reason why.
The 18-year-old says he was nervous for his scene with Dormer, and the cat didn't make things any easier.
"With the cat, it was my first time working with animals, and it was quite hard because you're doing a scene with the other actress or actor, and at the same time there's trainers off the set, behind the camera, like with a little toy putting food on the bed for it to stand in a certain position, and that cat that day would have none of it. He was just loving life. He just really wasn't on his game that day," Chapman explained. "Yeah, I think that was the reason why they didn't have him back because it's just hard work. Cats can't understand English, so you tell a cat, 'Come on. Jump on the bed,' and he just looks at you like, 'What are you talking about?'"
Dormer previously said in a Reddit AMA that Ser Pounce was a diva, causing speculation that that was reason the cat wasn't back. We just hoped the rumors weren't true. Apparently, she wasn't kitten.
Chapman did add, however, that he loved the scene with Pounce. Perhaps the actor learned his lesson after comments about a love scene with Dormer were blown out of proportion in previous interviews. It's not worth hurting Pounce's feelings.
The loss of Pounce in the show is obviously cat-astrophic, but Chapman was only getting started, as he talked to HuffPost about the aftermath of the finale and the bloodshed ahead.