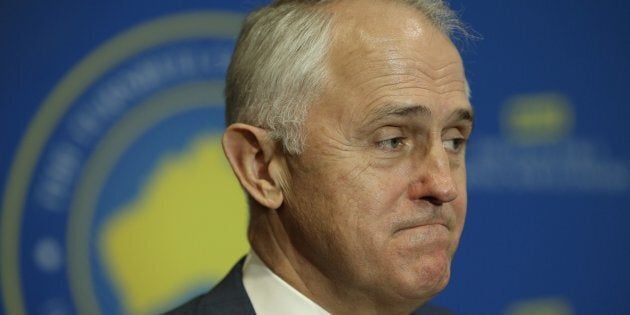 At a press conference on Wednesday, the Prime Minister was peppered with a string of questions on the mechanics of the public vote as to whether same-sex couples should be allowed to get legally married.
Reports have emerged in recent days that some Liberal MPs may disregard the result of the poll and vote whichever way they like, and that conservative MPs may have been granted dispensations to vote against legislation if their particular electorate wants them to.
"The administrative details have not been finalised but I expect the plebiscite to be very similar to the mechanism used for a referendum... that's appropriate, it's fair, it's well accepted, it's standard sort of procedure," Turnbull said.
A referendum is a national vote to change the constitution, but unlike a plebiscite, the outcome of a referendum is legally binding and the result will be codified into law. Australia has held 44 referendums, of which only eight have passed, mostly due to the "double majority" rule which stipulates that a majority of voters nationally must agree, and that a majority of voters in a majority states must also agree, before any change is made.
Turnbull's office later clarified that the double majority rule would not apply to the plebiscite, and that a simple national majority would suffice.
"There are few things in politics that are certain, but one thing that I would say is an absolute certainty is that if the plebiscite is carried by the Australian people, same sex marriage will be legislated for by the Australian Parliament," Turnbull said.
However, Turnbull also revealed that he would allow his party members a "free vote" on the issue -- that is, no matter the result of the plebiscite, MPs would be allowed to vote whichever way they like when legislation reaches the parliament.
The Prime Minister also said he wanted to hold the plebiscite by the end of the year, and that parliament would resume in early August.
Turnbull did not answer whether voting in the plebiscite would be compulsory or not.