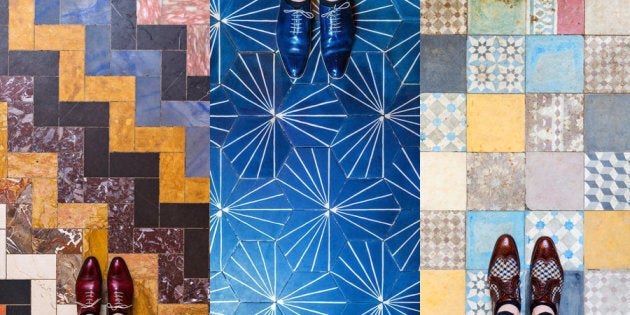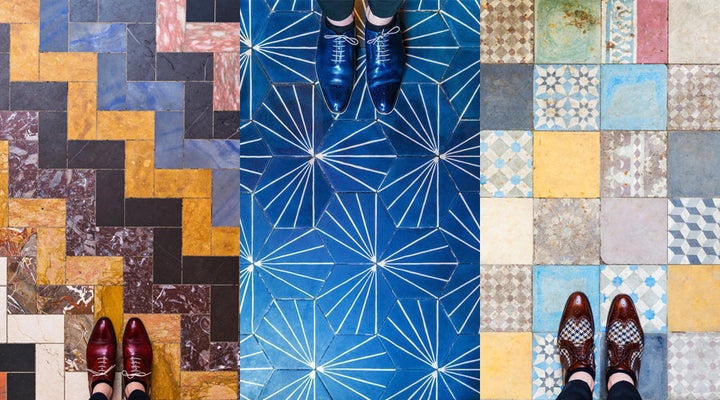 German photographer Sebastian Erras has been taking photographs of beautiful floors in European cities, such as Venice, Paris and Barcelona, for the past few years. This month he spent a few days in London, a city currently at the center of global attention following the historic referendum on the UK's departure from the EU.
From June 6 to June 10, 2016, Erras took his camera -- and his dapper leather shoes -- to some of London's most exciting art museums, including the Tate Modern and the Victoria and Albert Museum. He also photographed the floors of restaurants across the city.
Erras first developed a passion for photographing floors on a trip to Marrakech, Morocco. Since then, his photos of vibrant floors in major European capitals have garnered him a massive Instagram following. His projects have been driven by the belief that floors have plenty of stories to tell about the histories of cities.
See more of the floors Erras snapped in London below:
Erras' photos from Barcelona:
Erras' photos from Paris:
This post first appeared on HuffPost Spain. It has been translated into English and edited for clarity.