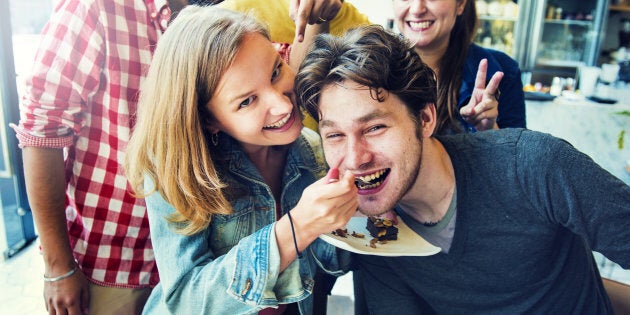 Let's be real. When someone mentions Canberra, the first thing that probably springs to mind is politics. While that's a fair enough association, it's not likely to be a reason to add the city to your 'Top 5 Places To Visit' list any time soon.
Which, in this reporter's opinion, is a real shame. Because in actual fact, far removed from Parliament House and the War Memorial (and all the other institutions you probably remember from year six camp) is a rapidly maturing social city that's buzzing with life.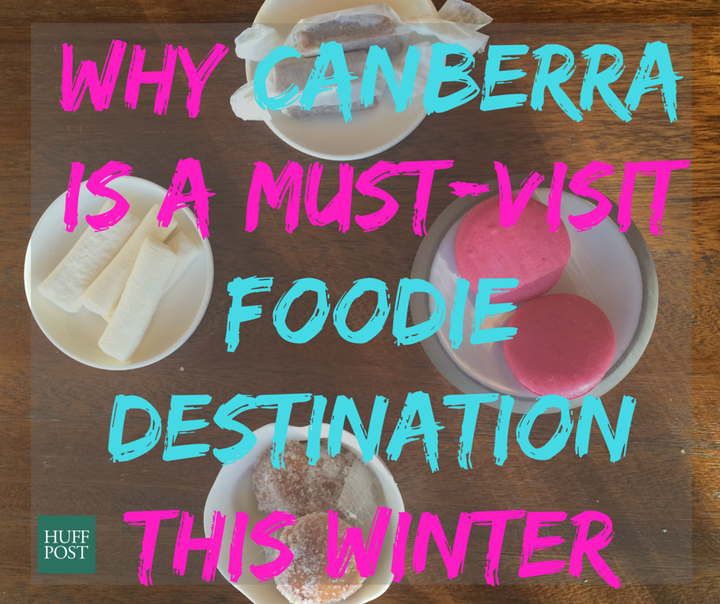 Seriously, the foodie scene alone is enough to act as a draw card for visitors all over Australia, but especially those from Sydney and Melbourne who, at only a few hours' drive away, can easily jump in the car for an impromptu weekend getaway.
Wouldn't know where to start? Never fear.
The Huffington Post Australia has put together a guide for everything you need to know about visiting Canberra, one delicious bite (and slurp) at a time.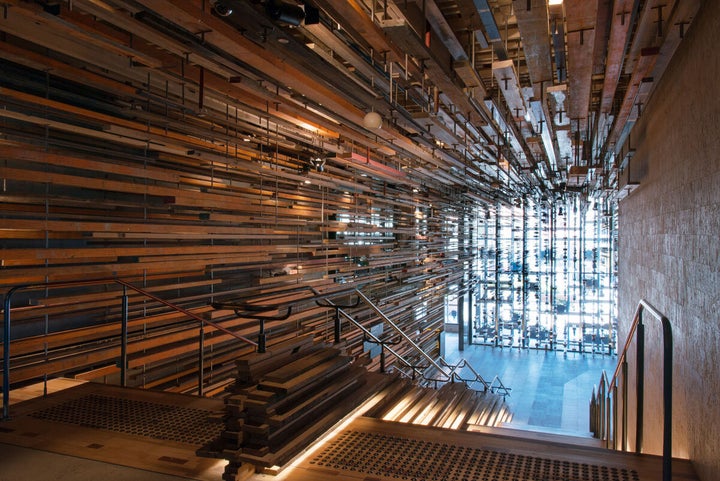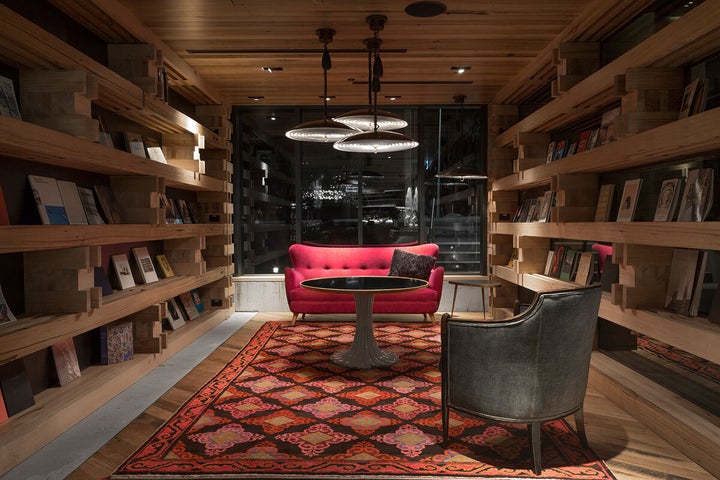 Before you commence your culinary tour of Canberra, you're going to need to lock in somewhere to stay. And you'd be pretty much bonkers to look past Hotel Hotel, arguably Canberra's funkiest accommodation and home to the crazy delicious Monster Kitchen and Bar (but more on that later).
Hotel Hotel has 68 rooms (as well as providing serviced apartments) and occupies two levels of the pineapple shaped Nishi building at NewActon in Central Canberra. Different rooms are available for different rates, but we'd highly recommend splashing out on a Meandering Room (though, be warned, you might find yourself without the willpower to ever get out of the bath).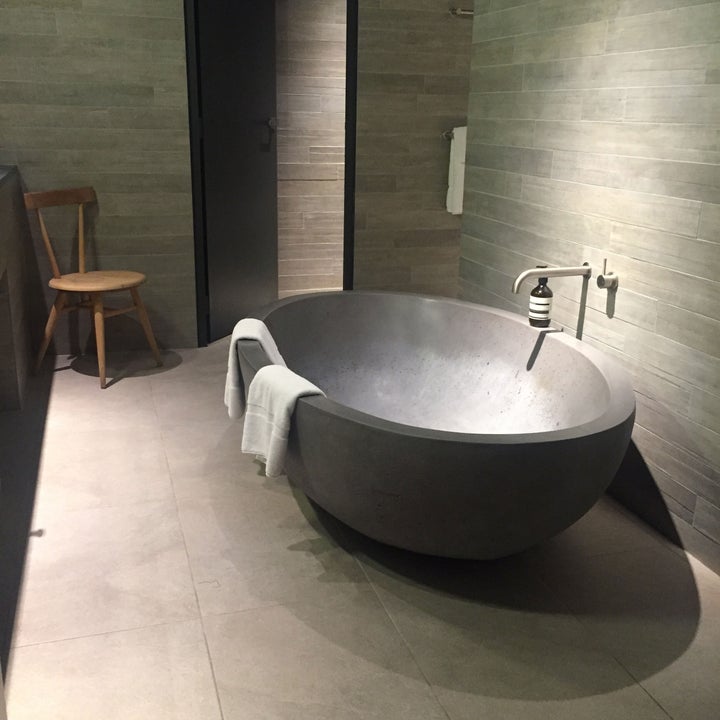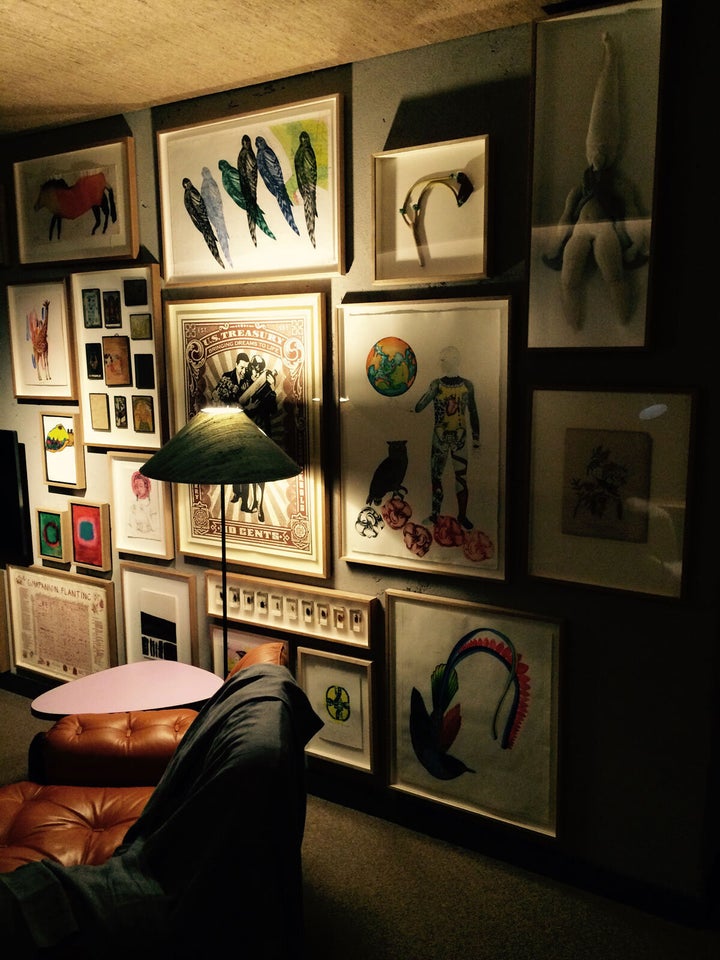 Hotel Hotel is modern, eclectic and quirky; with touches such as clay-rendered walls covered in original artworks, Aesop toiletries, a circular fireplace in the communal bar and for the love of God DID WE MENTION THE BATH?
To kick off your culinary adventure you need to go no further than the ground floor of your own hotel. Trust us, you will not be disappointed.
Open from 6.30am - 1am every day, you could easily eat and drink your way through several meals here while checking out the view of Parliament House by the fireside. Or you could skip the view in order to station yourself as close as possible to the pastry display, which, featuring delights such as jam-filled donuts, cinnamon buns and an array of fruit danishes, is probably not a bad idea.
For breakfast, those with a sweet tooth will find it difficult to go past the house-made crumpets with Hotel Hotel honey (or ask for yours with a side of rhubarb jam and die happy).
Savoury types have several options to choose from, but we'd personally recommend trying the poached eggs, avocado, whipped chèvre and dukkah. (Put it this way. This reporter's husband rated it in his 'top three breakfasts of all time' and that's coming from a man who takes his food seriously.)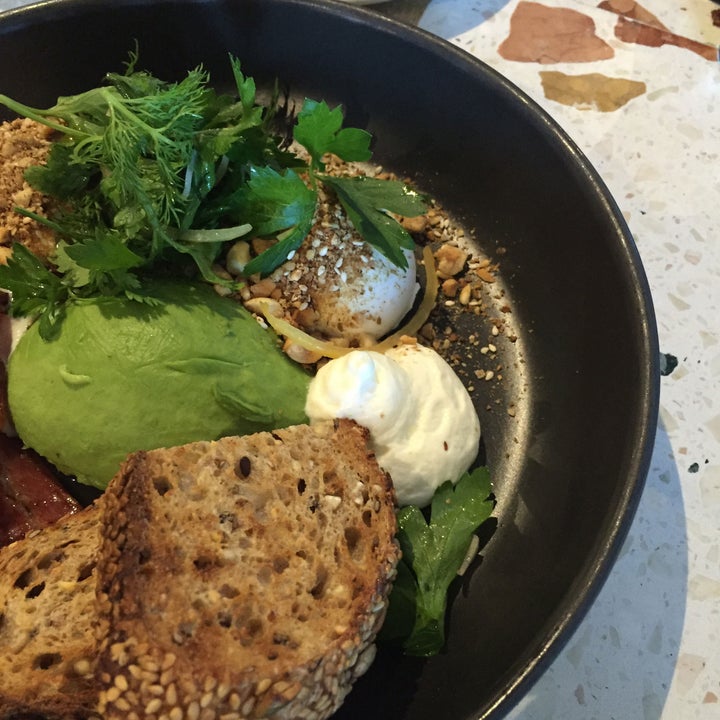 Dinner at Monster is a totally different vibe to the laid-back breakfast scene as hotel guests, tourists and locals alike pack in for cocktails and the generous Monster share plates.
Expect a menu that includes Moreton Bay Bugs paired with miso butter, cabbage and pickled daikon alongside pulled lamb shoulder, pistachio, yoghurt, pomegranate and vine leaf.
Don't forget to check out the bar menu too, especially the 38-hour pork neck bao, cucumber kimchi.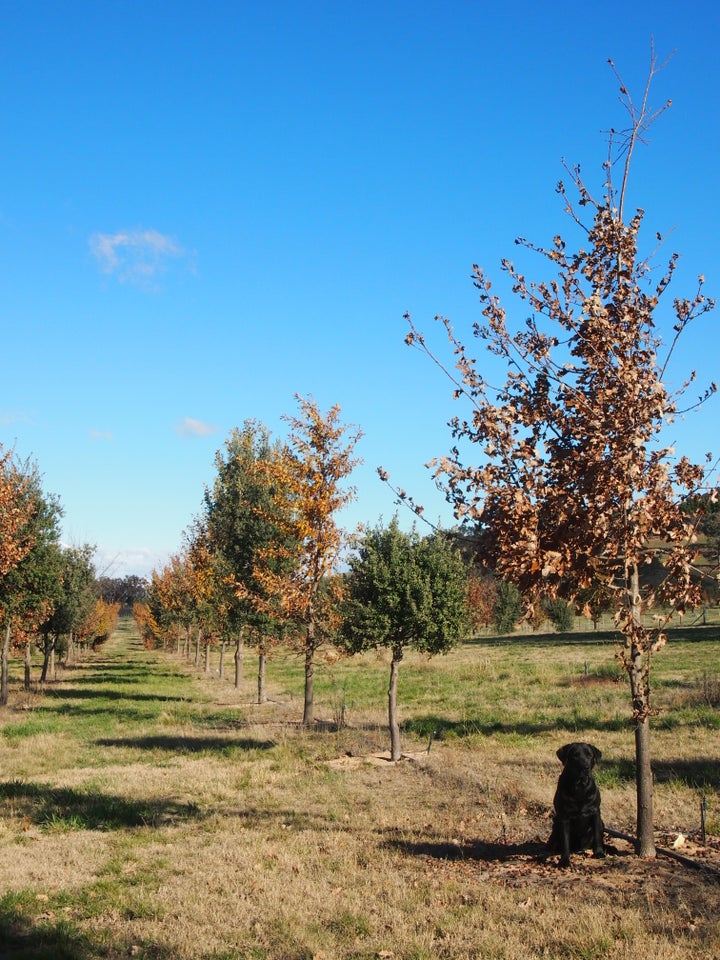 Those unsure of how to fill the hours between breakfast and dinner will be hard pressed to find a better local experience than a visit to Jayson Mesman's truffle farm.
Let Jayson take you truffle hunting with the help of one of his trusty Labradors (the pigs, we're told, have a habit of eating the truffles and potentially bowling over visitors who get in the way) and educate you on the art of growing (and finding) black truffles.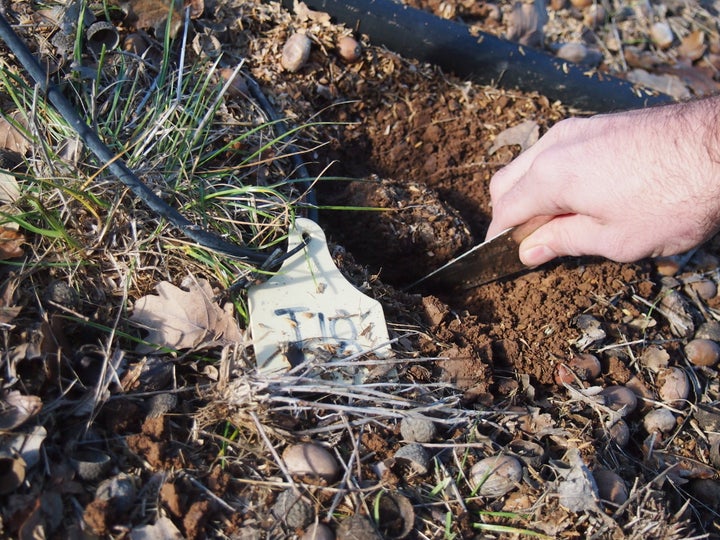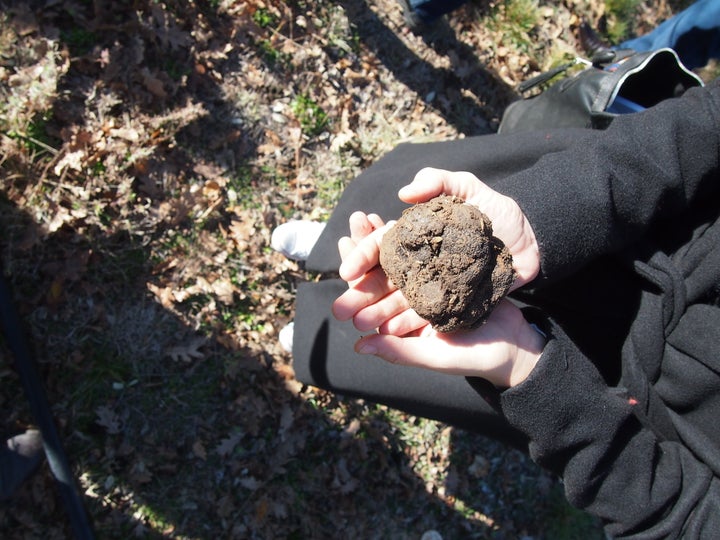 Then head into the cosy truffle shed for a six-course lunch prepared by Executive Chef Damian Brabender, who, having previously catered for the royal family, knows a thing or two about delicious food.
Better yet, as you eat, both Damian and Jayson will answer all your truffle questions as well as demonstrate how to use the ingredient in your own kitchen (truffle eggs, anyone?).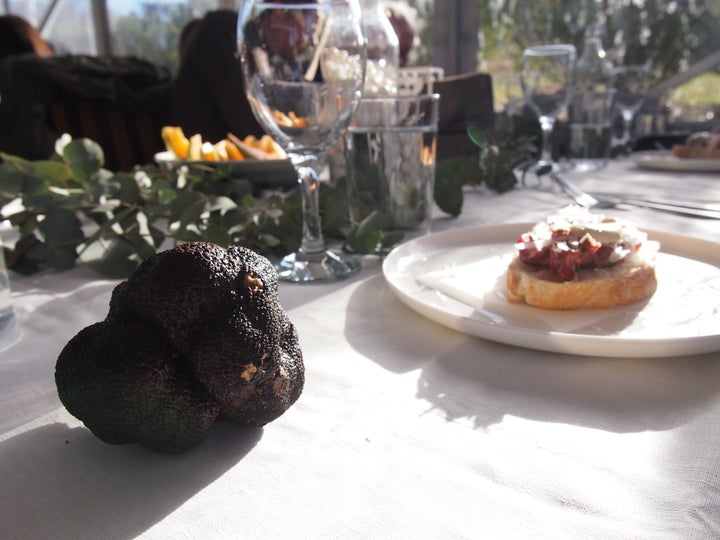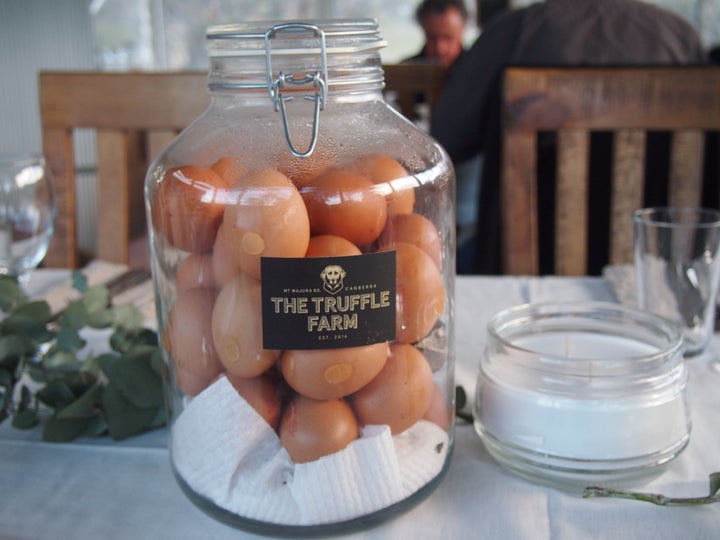 At the conclusion of lunch you'll have the opportunity to either purchase a chunk of the truffles you found earlier or some of Jayson's truffle salt or truffle brie. And yes. They are both as good as they sound.
One of Canberra's most popular breakfast hot spots, be prepared to queue for a table at this little slice of foodie heaven down on the water at Kingston foreshore.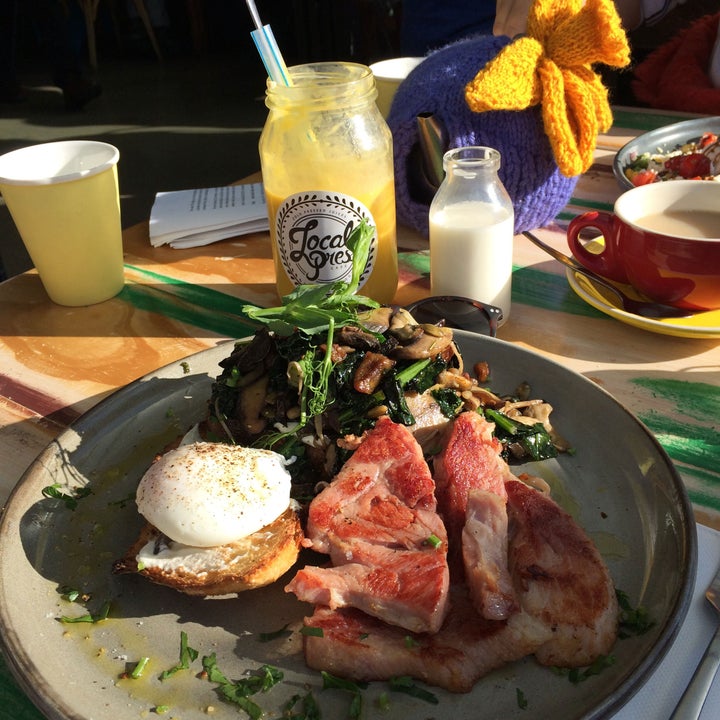 Specialising in wholefood and cold pressed juices, the menu includes such gems as green pea pancakes with poached eggs, macerated avo, corn salsa, feta chilli jam and mint or LP's fried rice served with brussel sprouts, cavelo nero, purple potato, avo, egg, cashew cream and pumpkin seeds.
Blankets are provided for those sitting outside and every teapot comes with a hand knitted tea cosy.
Definitely one to check out, and definitely worth the wait.
Lovers of wine, food and beautiful views best add Pialligo Estate to their itinerary, stat. This stunning property has a history of farming that dates back to the 1820s and currently boasts a vineyard, an olive grove, a boutique smoke-house, garden pavilions and, of course, The Farmhouse Restaurant.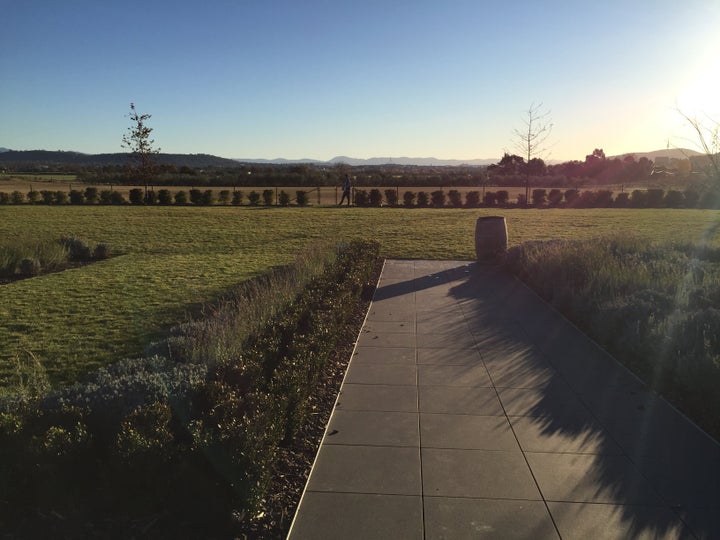 There are a number of different menus available, and while all are subject to produce availability and seasonal change, expect to see starters such as seared Mooloolaba scallops, apple, celery, walnut, foie gras and cider emulsion; mains such as muscovy duck from the Macedon Ranges, swede, rye & garden kale and desserts which include the likes of single-origin Santarem chocolate, salted popcorn, lemon and buttermilk.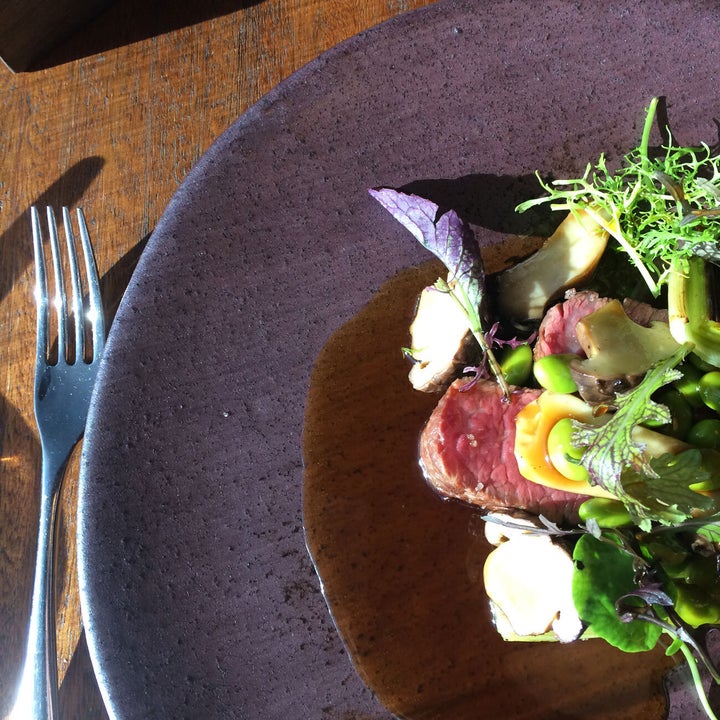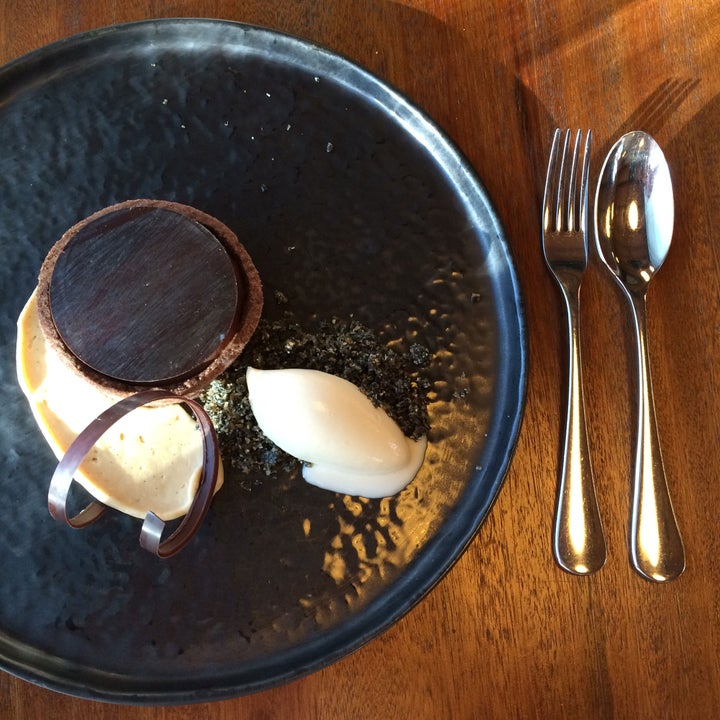 Perfect for a long, decadent lunch, Pialligo Estate offers à la carte menus on the weekends as well as the 'Chef's Tasting Menu' which is served mid-week, or available as an option for weekend dining.
Another must-visit breakfast establishment, The Cupping Room is Canberra's mecca for coffee lovers.
Again, be prepared for some serious weekend queues during peak times, but take comfort in the fact cosy interiors, generous grub and hectically good coffee are waiting.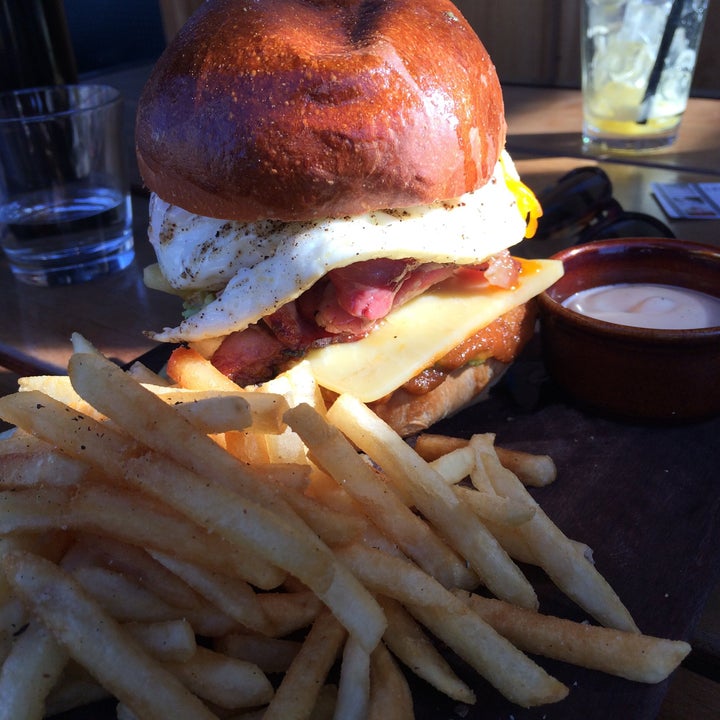 Those who are organised can try their luck and book a 'coffee degustation' but take note, this will likely need to happen outside of peak times.
Otherwise, sit back with your hot brew and enjoy the noise, chatter and friendly chaos that will no doubt prevail on a busy weekend morning, before tucking into an egg and bacon roll that's bound to make all your foodie dreams come true.